Rays place Casali on DL, promote Arencibia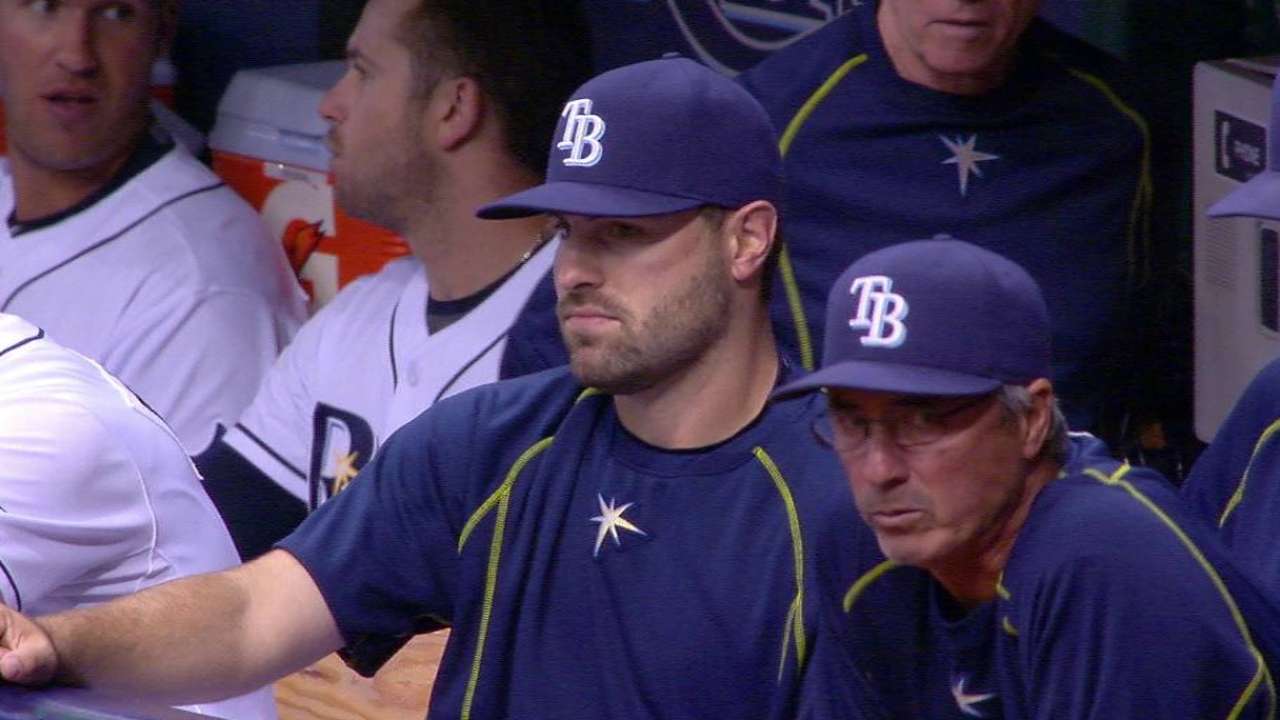 ST. PETERSBURG -- J.P. Arencibia arrived to Tropicana Field on Wednesday as the Rays selected the veteran catcher from Triple-A Durham to take the place of Curt Casali, who went on the 15-day disabled list with a strained left hamstring.
To make room on the 40-man roster, they recalled left-hander Grayson Garvin from Double-A Montgomery then placed him on the 60-day disabled list (back tear).
"Kind of some unfortunate news," Rays manager Kevin Cash said. "He was nursing a hamstring a little bit over the weekend in Oakland. We were hoping with the Sunday off and then Monday [off] that it would feel a little better. But it just kind of grabbed him [when he hit the home run in Tuesday night's game].
"So it is unfortunate because he was providing a lot for us. A lot of offense. A lot of power and doing a nice job with the pitchers. Fortunately, we do have a veteran in Arencibia that we could call up. He's caught a lot of Major League games. Pretty aware of the league. And we'll get him back there and he was having some success at the plate in Durham."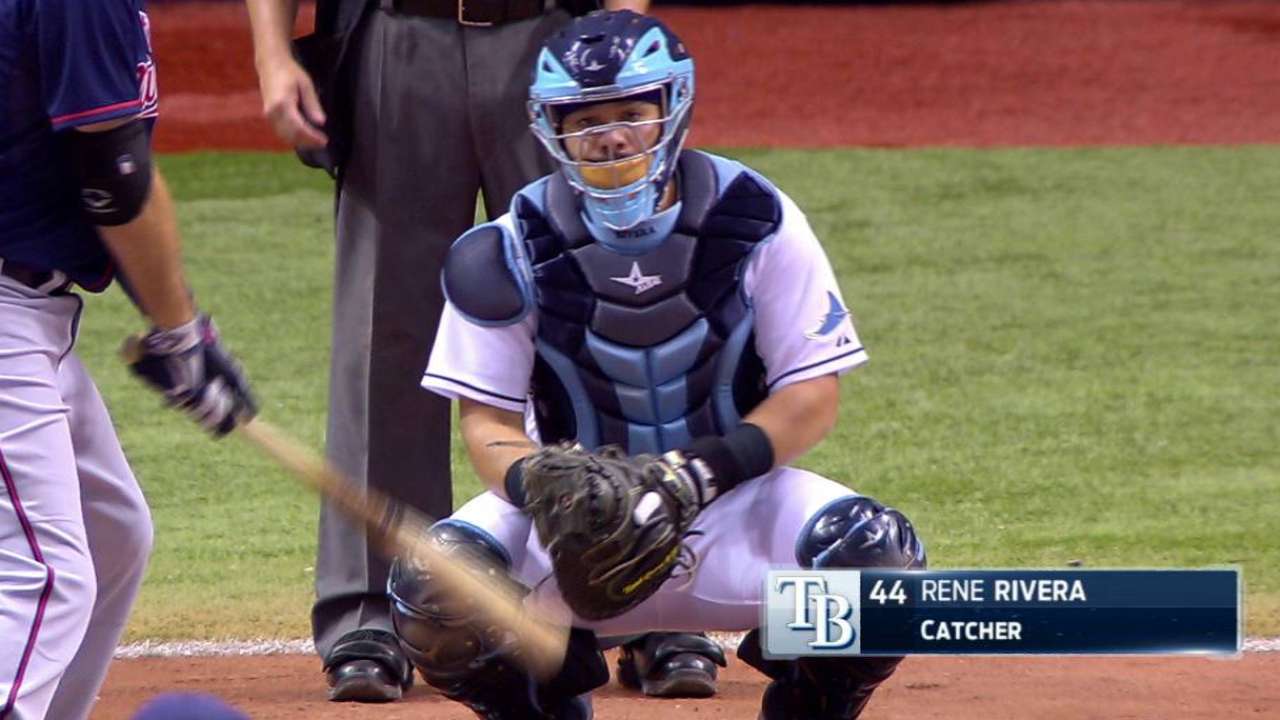 Arencibia, 29, was hitting .227 with 22 home runs and 65 RBIs for the Bulls.
"I've been kind of trying the less is more kind of thing [at the plate]," Arencibia said. "It's been helping me out. Power is something that's always been there. It's just trying to be as consistent as possible. Lately it's been going well."
Arencibia has played in parts of five Major League seasons, primarily with the Blue Jays before going to the Rangers in 2014. He has a .207 average with 74 home runs and 228 RBIs in 443 Major League games.
Of Arencibia's 373 Major League starts, 352 were at catcher. His most productive was with the Blue Jays in 2011 when he hit .219 with 23 home runs and 78 RBIs. He's hit 10 or more home runs in each of his last four seasons.
Rays fans will remember his Major League debut when he hit two home runs against Tampa Bay on Aug. 7, 2010 at Toronto.
Casali's injury occurred in the fifth inning of Tuesday night's game after he hit his 10th home run of the season with two outs in the inning.
"I think the official diagnosis is a left hamstring strain," Casali said. "It's not a tear, I have to take it day by day. I think the time table is two to three weeks. I'm going to do my best to get back as soon as I can."
Casali has nine home runs since the All-Star break, which ranks first among American League catchers. Nine of his last 17 hits have been home runs. Since his June 13 recall, his 10 home runs lead the team.
Casali said the injury is not season ending.
Bill Chastain is a reporter for MLB.com. Listen to his podcast. This story was not subject to the approval of Major League Baseball or its clubs.