Fantasy Closer Report: Week 21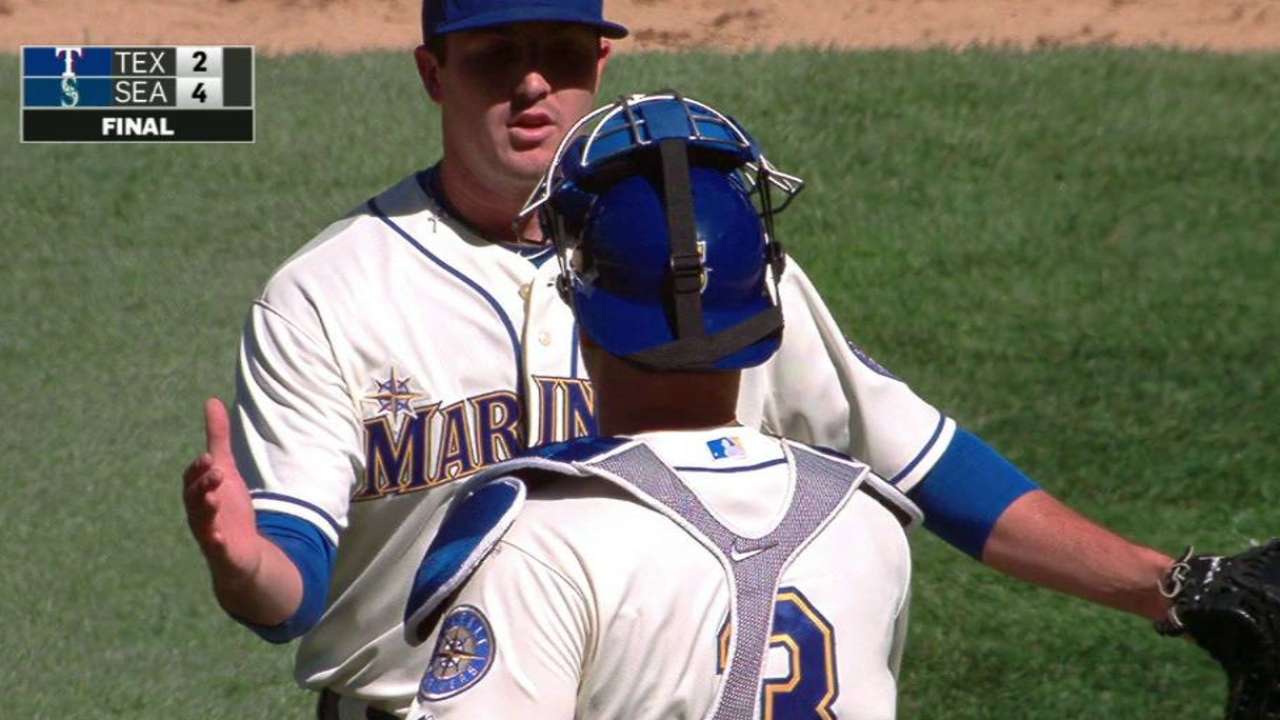 Shakeup in Seattle
The Mariners have dealt with a struggling bullpen all season, and they finally decided to cut ties with Fernando Rodney. He recorded a 5.68 ERA with five losses and six blown saves before getting designated for assignment over the weekend. In terms of closer news, it's not the biggest deal in the world since Carson Smith had already taken over the ninth-inning gig. With that being said, it's encouraging to no longer have the expensive veteran breathing down his neck.
However, that doesn't mean Smith is totally safe at this point. On Sunday, Smith was put into the game in the seventh inning after blowing the save on Saturday. He pitched well and picked up the hold, but it was Tom Wilhelmsen who received and converted the save opportunity. The good news for Smith owners is Lloyd McClendon said this doesn't mean we'll be seeing this usage for the rest of the year. The bad news is McClendon described his strategy as taking the bullpen situation "day to day." At this point in the year, there aren't many saves available on the waiver wire, so the only real move is to hope Smith can string together a couple weeks of strong performances and lock down the ninth inning for the rest of the year. On the other side of things, Wilhelmsen could be a high-upside add for the stretch run, even if he's far from a sure thing.
Boston update
After Koji Uehara went down, there were rumors Jean Machi would take over in the ninth inning, but it seemed hard to believe the Red Sox would pass over Junichi Tazawa. The latter didn't get the first crack at the job but has had a rough couple of weeks, and a change could be coming now. Tazawa has given up runs in four of his eight outings this month, and he gave up multiple runs in three of those. For as bad as he's been lately, it's not like there are any other clear options. It certainly seems like Machi is the next man in line, but he's not exactly the most reliable option in baseball. Alexi Ogando could get some save chances as well. But again, there's no reason to believe he'll thrive in that role either. The best advice is to avoid Boston's bullpen whenever possible.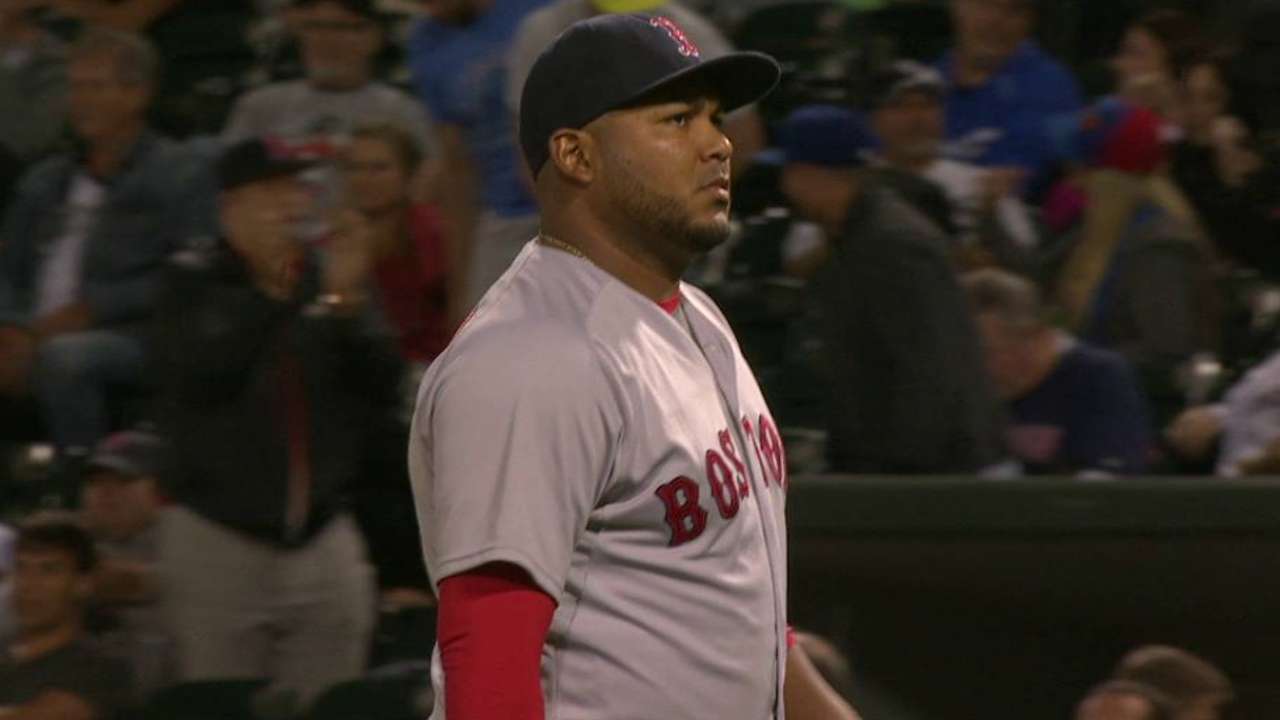 Doolittle back from DL
Oakland is finally getting its closer back after losing him for essentially the entire season. The A's season is over, but the year is not over for fantasy players. If you're looking for saves down the stretch and in the playoffs, there aren't any better potential options than Sean Doolittle . Over the past couple of seasons, he has been one of the best relievers in all of baseball. Of course, there is some risk involved as well, as Doolittle really hasn't pitched in a full year. We saw some of that rust in his first game back on Sunday, when he gave up two runs on a hit and a couple walks. Still, given how Oakland's bullpen has struggled all season, it's hard to imagine Doolittle won't be back in the closer role by the end of the week. With a couple more outings to shake off the rust, he should be one of the more valuable late-season adds for potential playoff fantasy teams.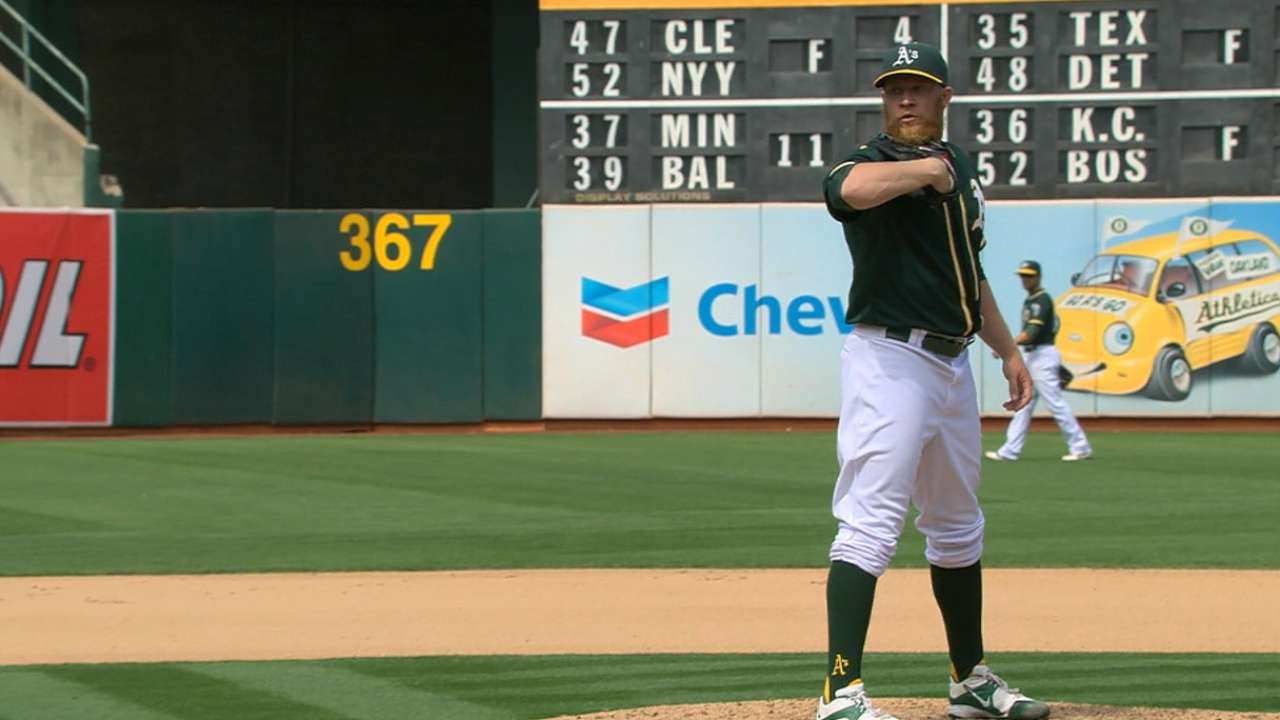 McGee done for the year
While Tampa Bay's bullpen hasn't been bad this season, it certainly has been confusing from a fantasy perspective. Brad Boxberger has been the primary closer for basically the entire season, but manager Kevin Cash hasn't used traditional bullpen roles. This made Jake McGee a valuable fantasy reliever, as he helped ratios and grabbed enough save opportunities to make his presence worthwhile. With him out, Cash says he'll still use Boxberger in the same fashion, meaning someone else will be taking the random save opportunities that were given to McGee.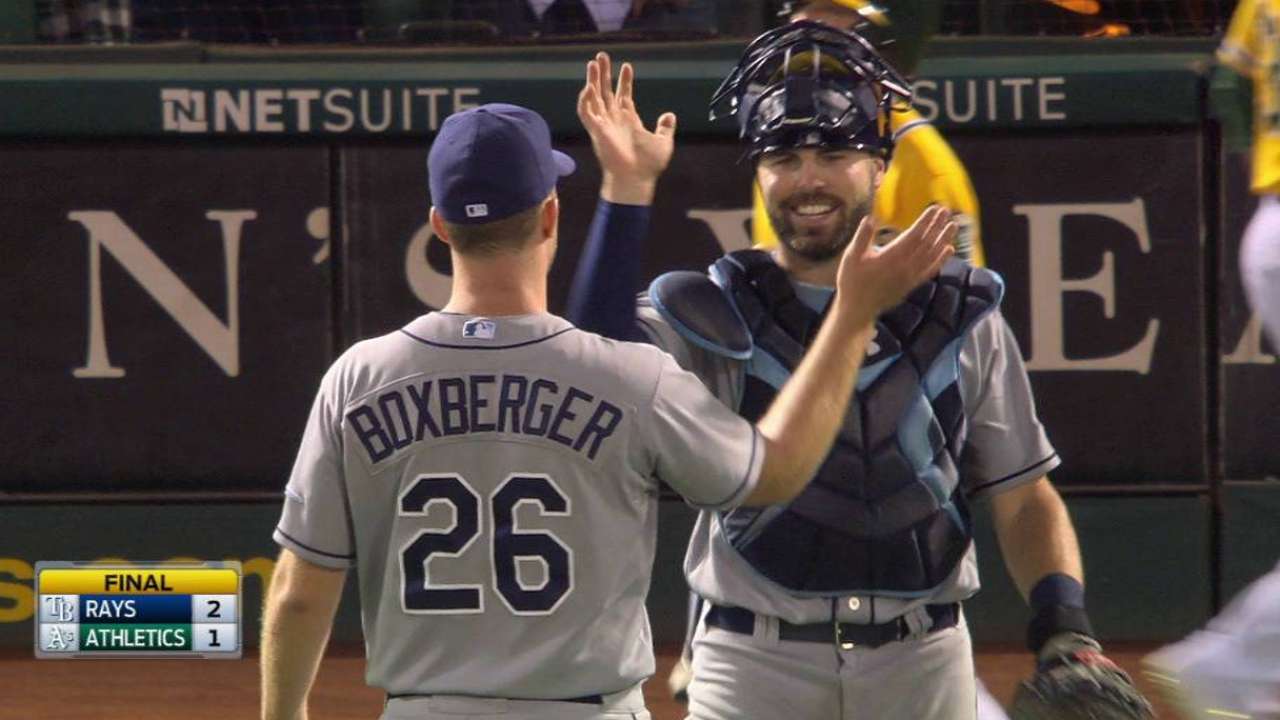 Right now, Steven Geltz appears to be the best option for this role. He hasn't been on McGee's level this season, but the Rays obviously like Geltz based on his usage. The other guy to keep an eye on is Alex Colome. His overall numbers this year aren't great, but he's been phenomenal as a reliever in 2015. Both of those guys could be intriguing adds right now, when saves are so hard to find.
Quick hits
• Glen Perkins missed some time this week with a neck injury, coming back on Sunday with a scoreless inning. Perkins has been great this year, but the injury comes at a concerning time, and it is something to keep an eye on in the next couple weeks.
• Since Jonathan Papelbon was traded to the Nationals, Ken Giles has been amazing. We all expected him to be very good, but he's been truly special since taking over as the Phillies' closer. Since the trade, Giles has given up just one run and one walk with 17 strikeouts in 11 2/3 innings.
• The Royals have run away with the American League Central, and they can start to prepare for the playoffs. This could be bad news for Greg Holland owners, as the team may give him many more nights off to end the season to ensure he's fresh for the postseason. The same concern could be extended to Wade Davis.
A version of this story originally appeared on Baseball Prospectus.
Matt Collins is a contributor to MLB.com. This story was not subject to the approval of Major League Baseball or its clubs.