ICYMI: Gyorko's 2 HR not enough in opener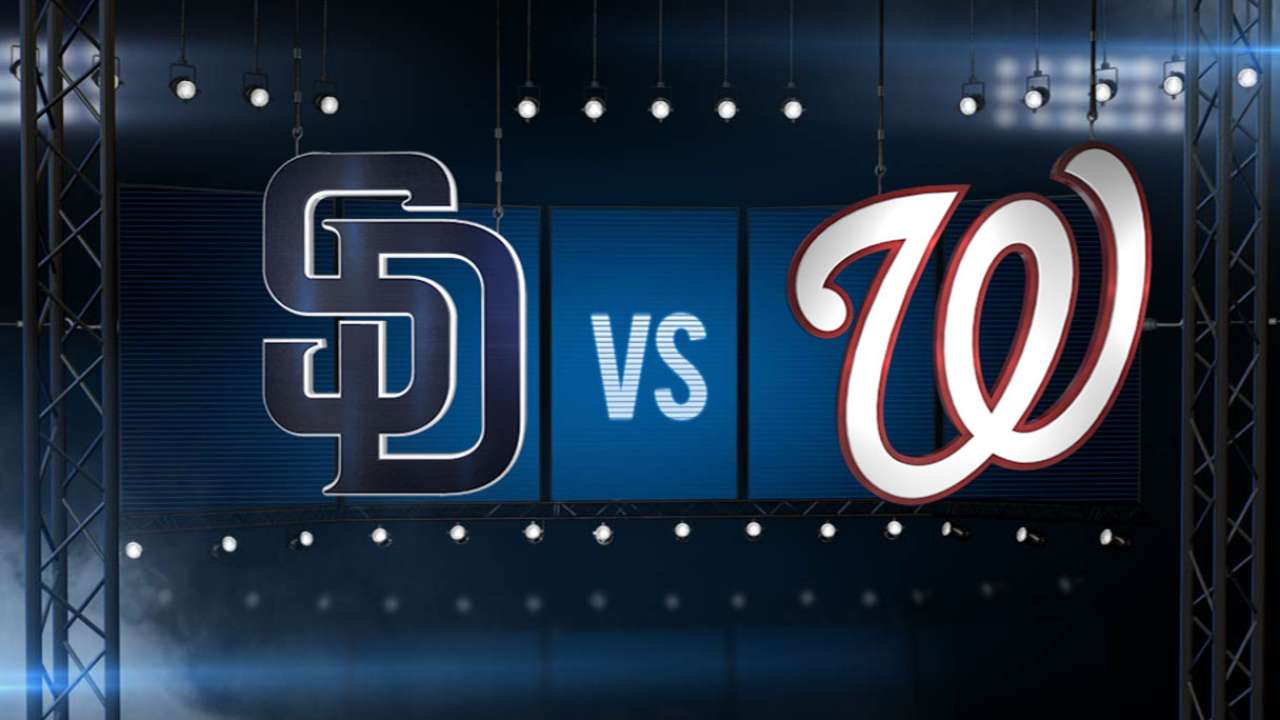 Jedd Gyorko was in prime form on Tuesday as the young Padres infielder slugged a pair of home runs in a single game against the Nationals during the Padres' series opener against the Nats at Nationals Park. Unfortunately for Gyorko and the Padres, those two home runs would prove to be the only offense of the evening for the Swinging Friars and San Diego would go on to drop the first of a three-game set to Washington by a score of 8-3.
Starter James Shields was handed his sixth loss of the season after surrendering five earned runs on eight hits and only two strikeouts over 5 and 2/3rds innings on Tuesday. Shields was struck by a pair of batted balls twice in Tuesday's game, but luckily neither one struck him in any sort of perilous fashion. Ultimately, however, Shields was pulled in the sixth inning after being struck by a comebacker off the bat of Anthony Rendon. It took Shields a season-high 121 pitches to get through his start on Tuesday.
Shields may not have been served with the loss had there not been a controversial call immediately following his departure, however. With reliever Marc Rzepczynski facing Nationals' outfielder Bryce Harper in the sixth inning with two-outs, Rzepczynski induced a ground ball to Yonder Alonso to seemingly collect the third and final out of the inning.
Despite the ball playing fair and Alonso recording the out unassisted, Harper behaved as though the ball glanced off his shin and the umpires ruled the ball foul and the play was dead. Despite an argument from interim-manager Pat Murphy, the call was upheld and the inning continued, allowing the Nationals to regroup and score four more runs against the Friars. Murphy would eventually be ejected moments later in the top of the seventh inning after expressing his discontent to home plate umpire David Rackley.
Outside of the controversy and woe of Tuesday's opener, the Pares offense assembled an earnest effort in pounding out seven hits to score three runs. Although Gyorko's multiple home run performance stood as the evening's highlight, Yonder Alonso was also able to string together a multiple hit game while catcher Derek Norris collected a hit in his first game back since injuring his wrist last Saturday. Finally, although Matt Kemp saw his 15-game hitting streak come to an end he was able to reach on a walk in the first inning and extended his streak of reaching base safely to 16-straight contests.
The Padres will try their luck again tomorrow against the Nationals as the Friars look to even the series against Washington in game two of their current three-game tilt. Tyson Ross will be given the nod to start on Wednesday while Gio Gonzalez will oppose him for the Nationals at 4:05pm PT. In case you missed it, here's a look at some highlights and stories that you may not have seen from Tuesday:
Padres post-game recap: Gyorko belts 2 homers in loss to Nationals
#GyorkStoreCalled after Jedd Gyorko hits his first homer of the night in the 2nd: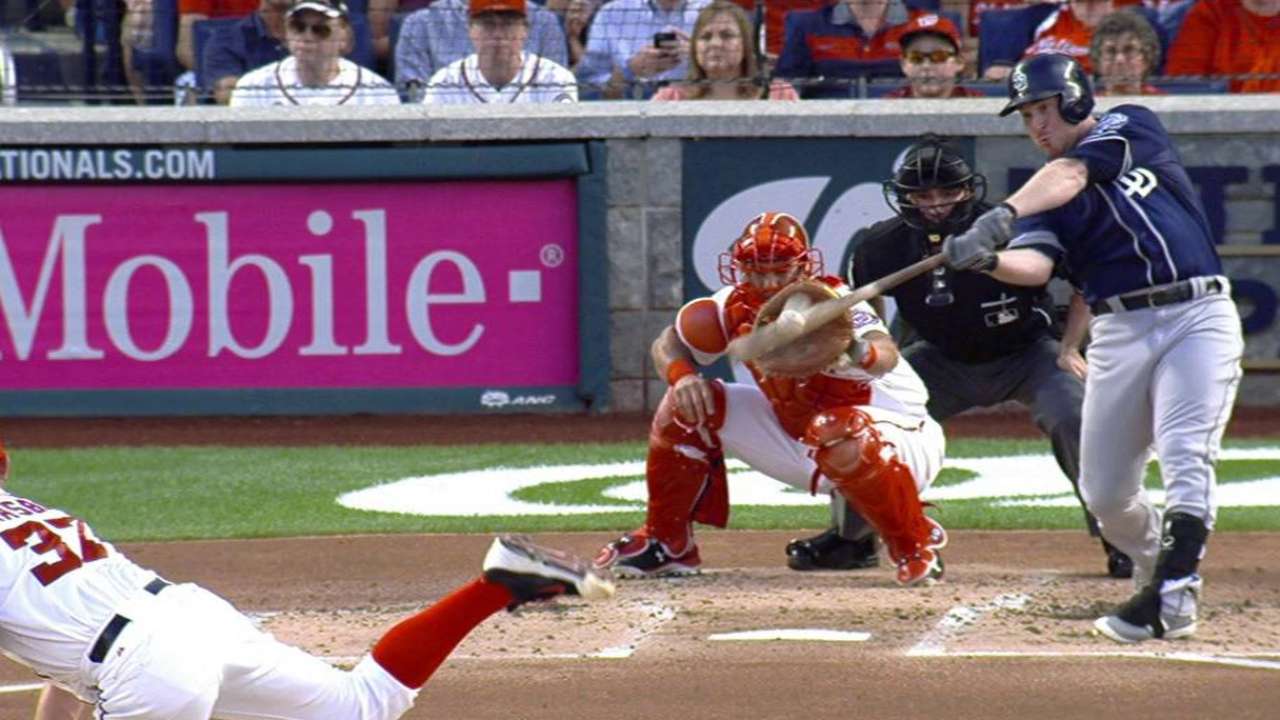 Shields leaves the game after getting hit by a comebacker from Rondon: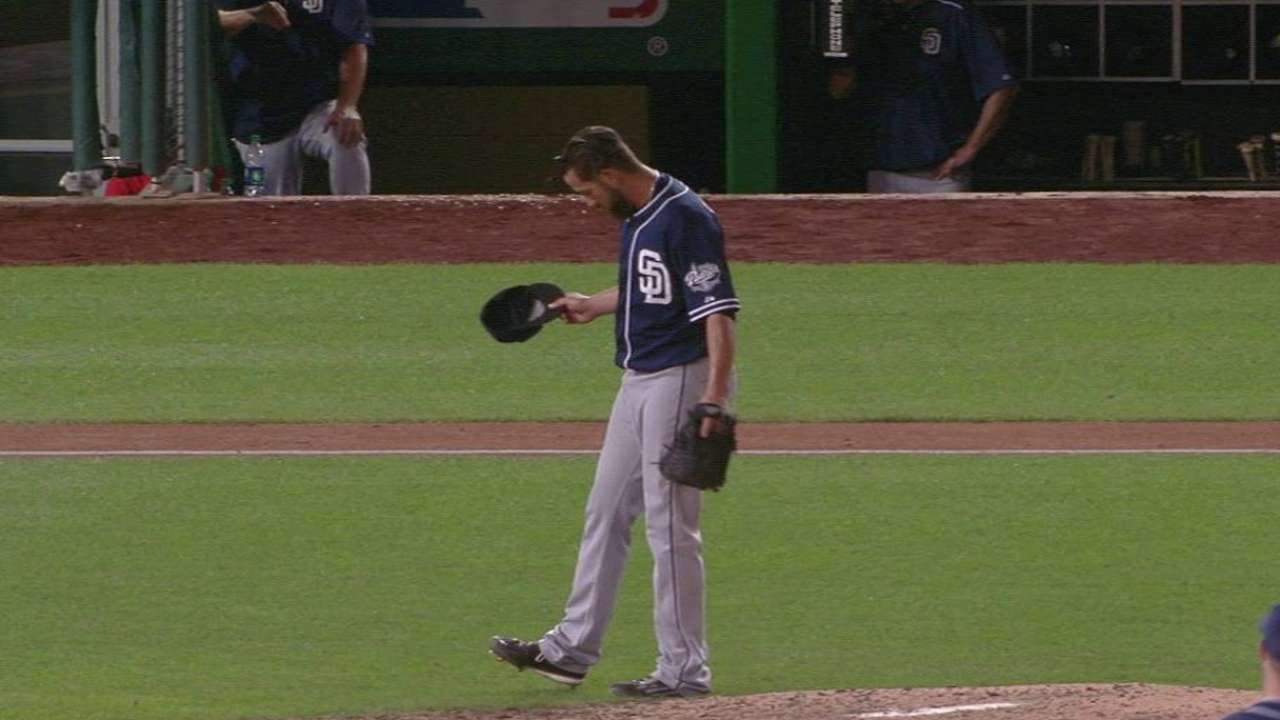 Gyorko launches his second home run of the evening with a solo shot in the 7th: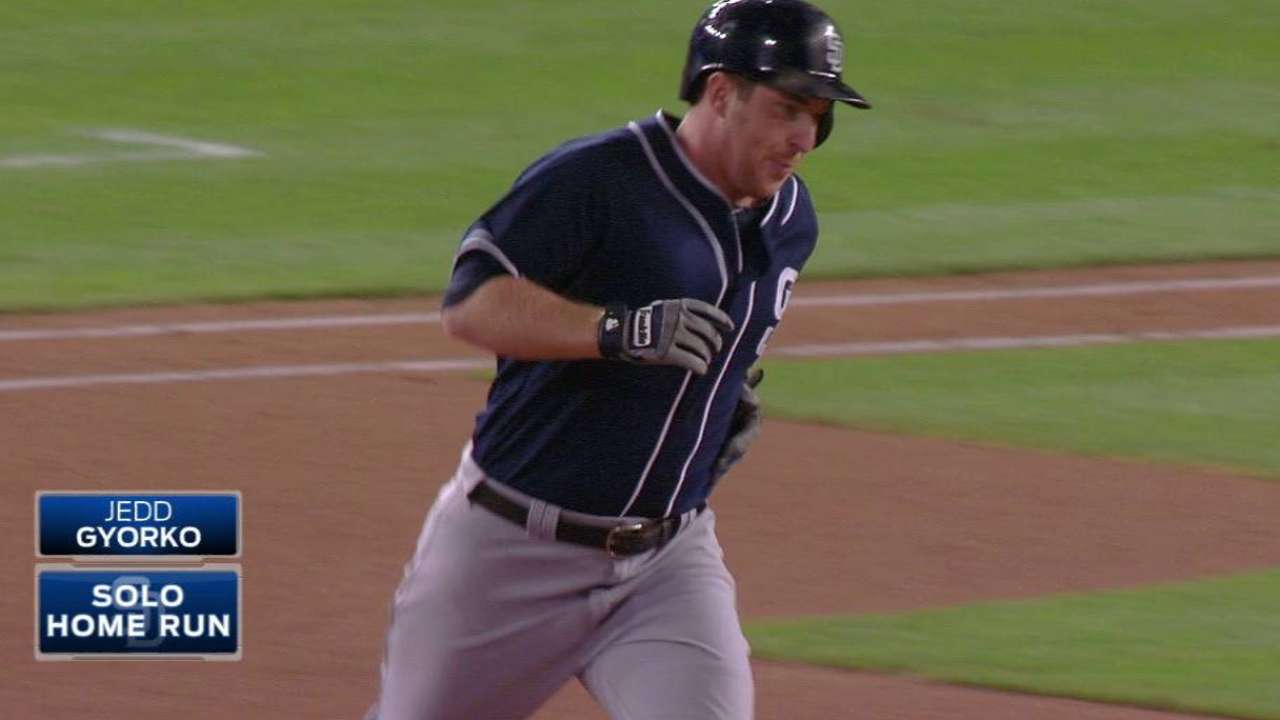 Phantom foul call hurts Padres, helps Nats and continues inning for Rzepczynski: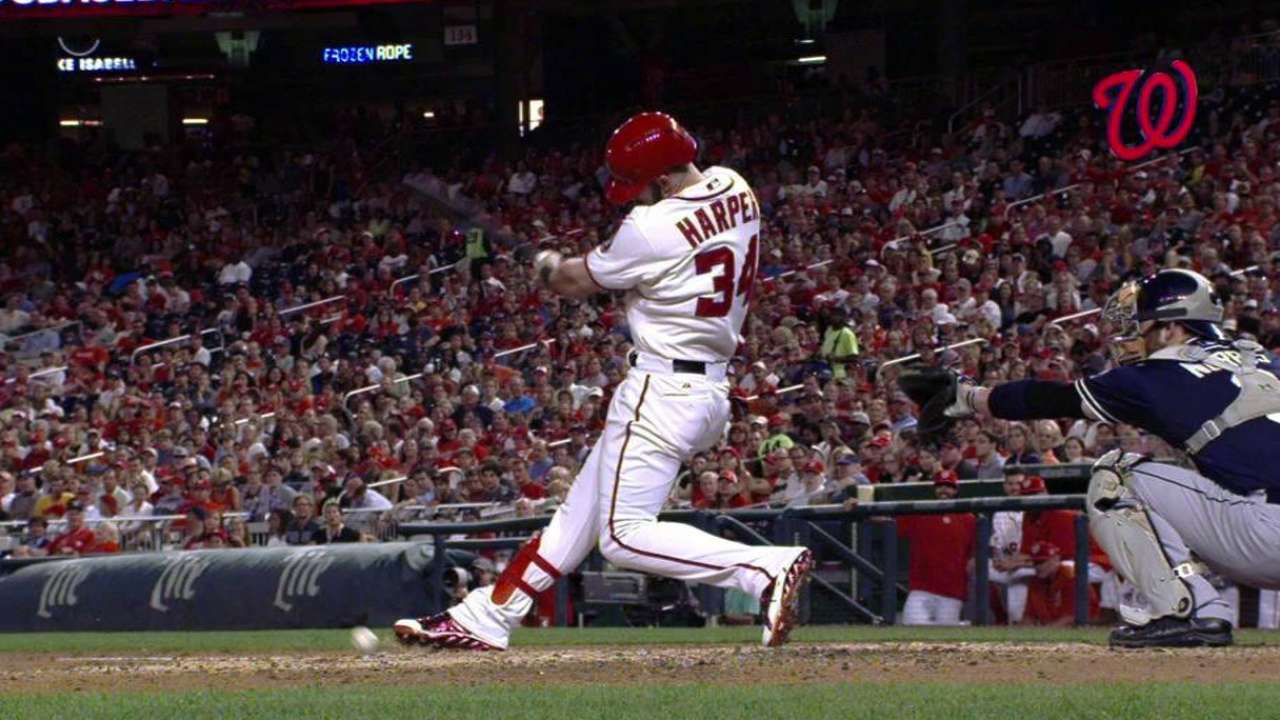 Murphy tossed in the 7th inning after arguing over controversial foul call: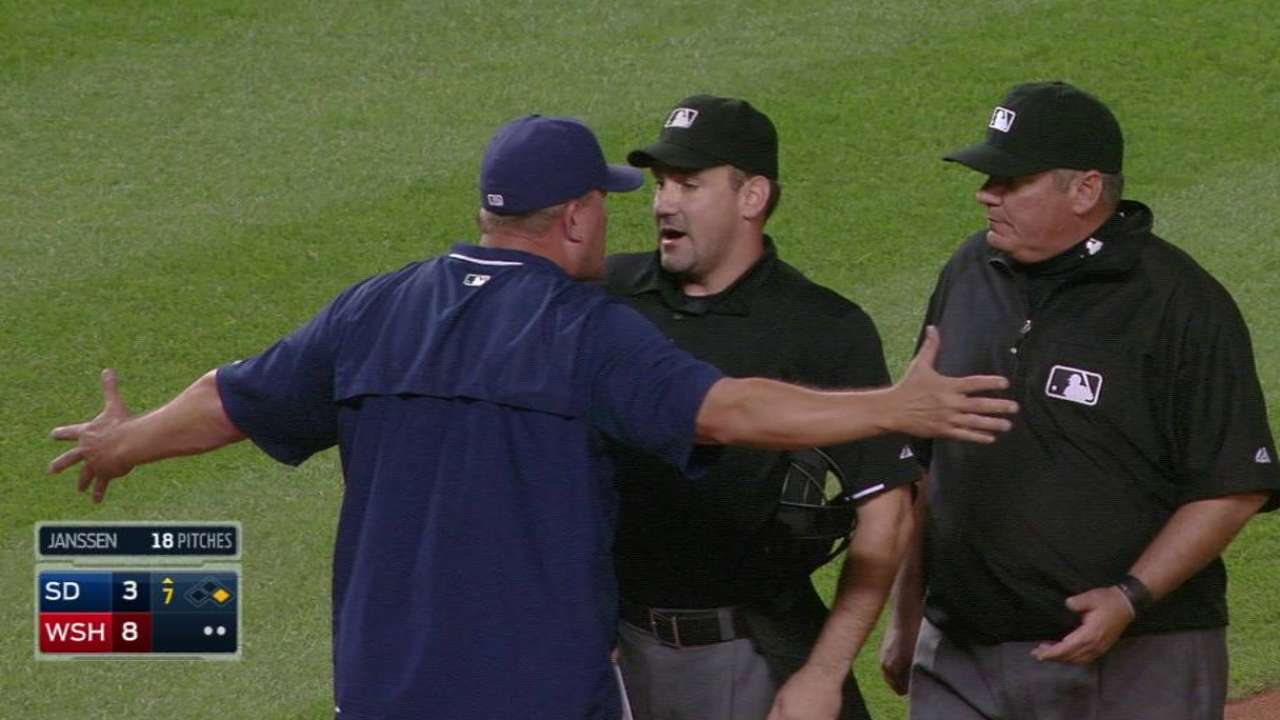 The day's top stories:
Unfair play on a play that should've been fair: Padres cry foul after Harper gets foul call
After controversial call, Murphy ejected seeking answers: Murphy ejected during series opener in D.C.
In uneven season, improvement is on the horizon: Next step for Padres - reaching elusive .500 mark
No need to be coy with in game entertainment: Director of fun - Coy entertains Petco crowd
Padres concessions greener than ever: KPBS Champions Petco Park's Sustainability, Local Flavor
Down on the Farm: Herrera named Texas League Pitcher of the Week
Murph's Musings: Murphy talks about Derek Norris, Jankowski, Trea Turner, the Ross brothers
Notable Notes: Game Notes @ WAS (08.25) Friars, Shields Open Road Trip with Three-Game Set in D.C.
Looking forward to the next game:
Friar Forecast at Nationals Park: Road warrior Ross takes on Nationals in D.C.
Wednesday's probable pitchers: Tyson Ross (8-9, 3.32 ERA) vs. Gio Gonzalez (9-6, 3.98 ERA)