MLB.com Columnist
Roger Schlueter
Stats of the Day: Yadi at his best in the clutch
Cardinals catcher has .301 career mark with runners in scoring position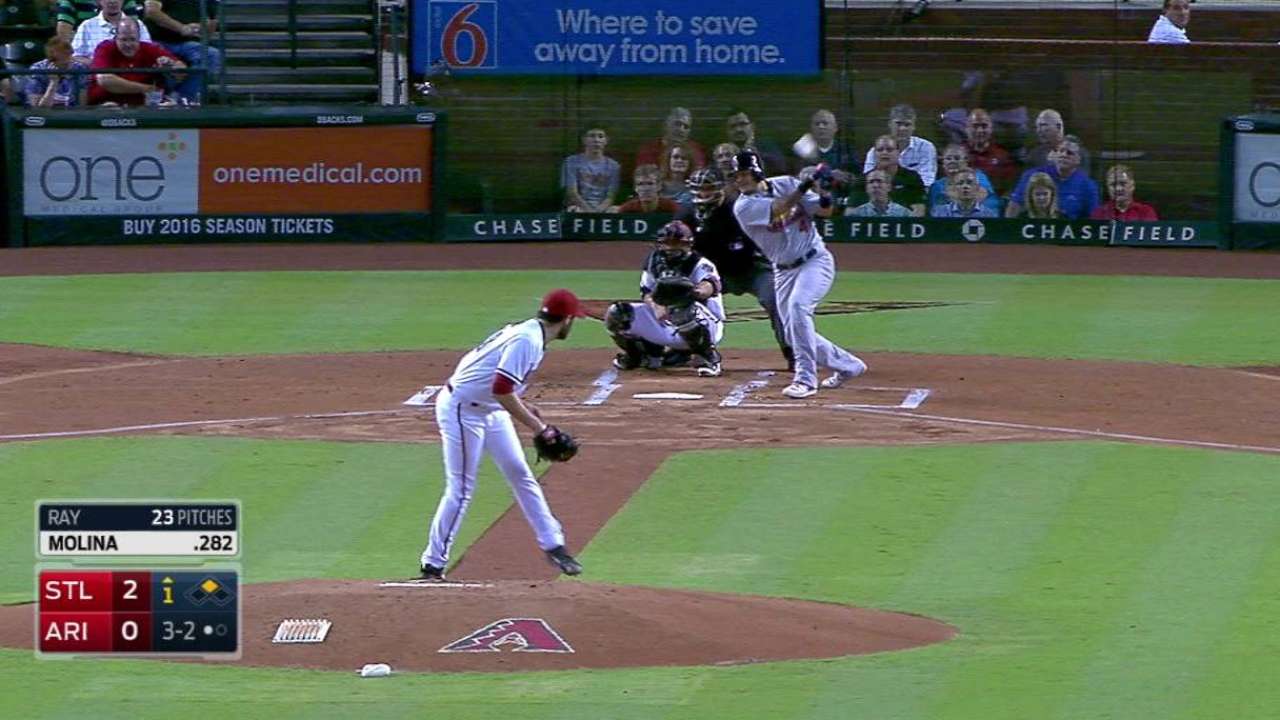 Here are five interesting items from around the big leagues Tuesday …
• In the Cardinals' 9-1 win over the D-backs, Yadier Molina went 1-for-1 with runners in scoring position and drove in a pair of runs by doing so (one of the RBIs came on a sacrifice fly). In 1,507 career plate appearances with runners in scoring position, Molina owns a .301 average. He is one of 14 Cards since 1973 to have at least 1,000 trips to plate in the split, and among them, his .301 is bested by only Albert Pujols (.342) and Matt Holliday (.319).
• With their latest effort, the Cardinals' team ERA now stands at 2.67. The mark would be the 12th lowest for any team in the live-ball era. It is also the lowest since the 1981 Astros posted a 2.61 ERA.
• Jake Arrieta worked six innings of four-hit, one-run ball and picked up his 16th win in the Cubs' 8-5 victory over the Giants. He also collected a double, which was one more extra-base hit than he allowed. Arrieta is one of 67 pitchers with at least 50 starts since the beginning of the 2014 season. Among those 67, he ranks second with a 162 ERA+ and a .552 OPS allowed, third with a 0.986 WHIP and a .703 winning percentage and sixth with a 26.7 strikeout percentage.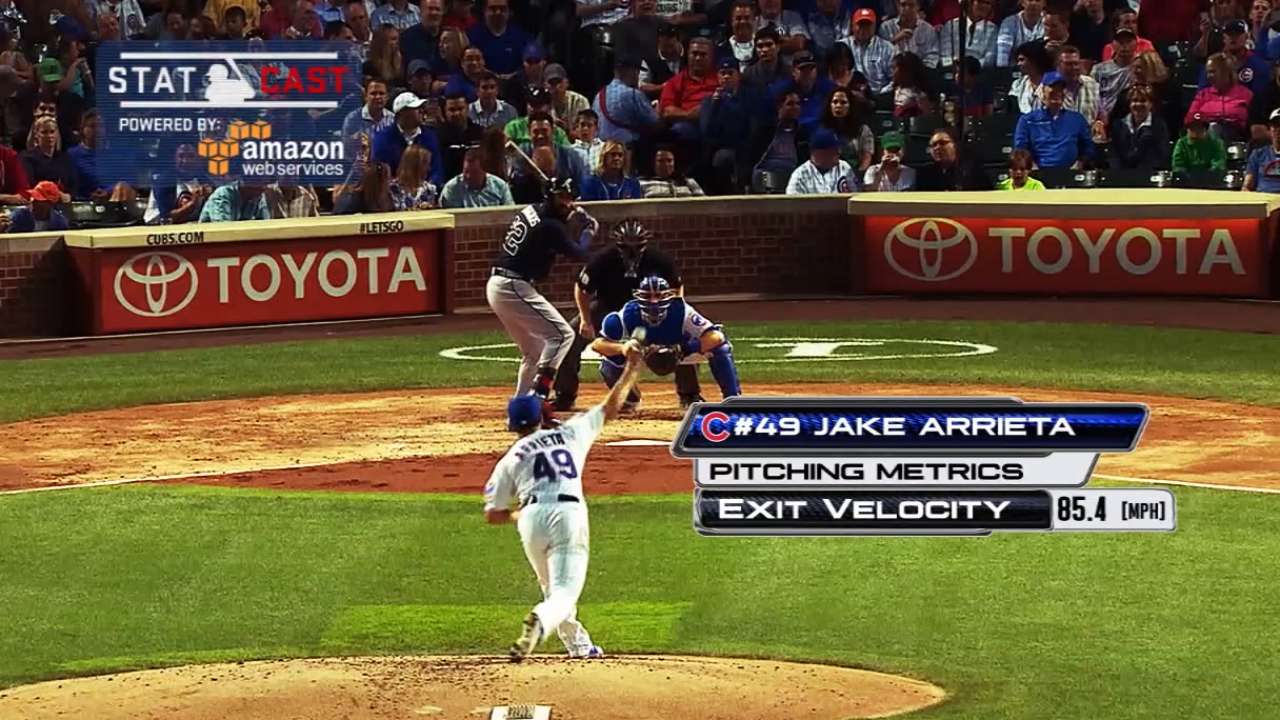 • In Seattle's 6-5 win over Oakland, Robinson Cano rapped his 30th double of the year. With the two-base hit, Cano became the first player to have at least 30 in each of his first 11 seasons. His 442 doubles are the fifth most for a player through his first 11 seasons, behind only Todd Helton and Pujols (455), Ducky Medwick (453) and Paul Waner (451). The next closest second baseman on this list is Nap Lajoie, with 380.
• In the Astros' 15-1 win over the Yankees, Evan Gattis connected for his 20th home run of the year. Gattis, who homered 21 times in his first season and then hit 22 in his sophomore campaign, is the 25th player to have at least 20 in each of his first three seasons. In his first season, Gattis had 21 walks to go along with his 21 home runs. In 2014, he had 22 walks to accompany his 22 home runs. This year, Gattis has 20 walks and 20 home runs. He is already the only player in history to have multiple seasons with at least 20 home runs and an equal number of long balls and bases on balls in those years.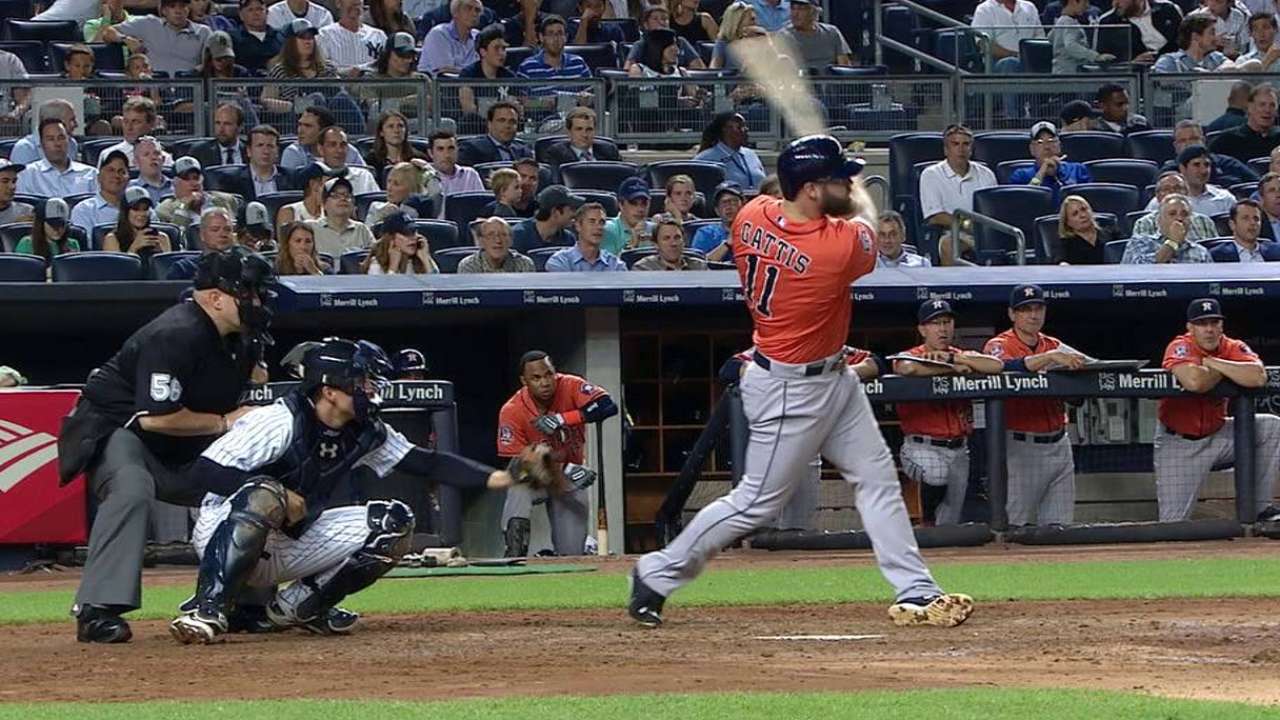 Milestone watch for Wednesday
• Pujols needs one home run to tie Manny Ramirez (555) for 14th all-time.
• Jimmy Rollins needs one hit to tie Miguel Tejada (2,407) on the all-time list. Among players with at least half of their games at shortstop, Tejada's tally ranks as the 12th most.
Roger Schlueter is a contributor to MLB.com. This story was not subject to the approval of Major League Baseball or its clubs.