MLB.com Columnist
Anthony Castrovince
More than a feeling? Chemistry tough to quantify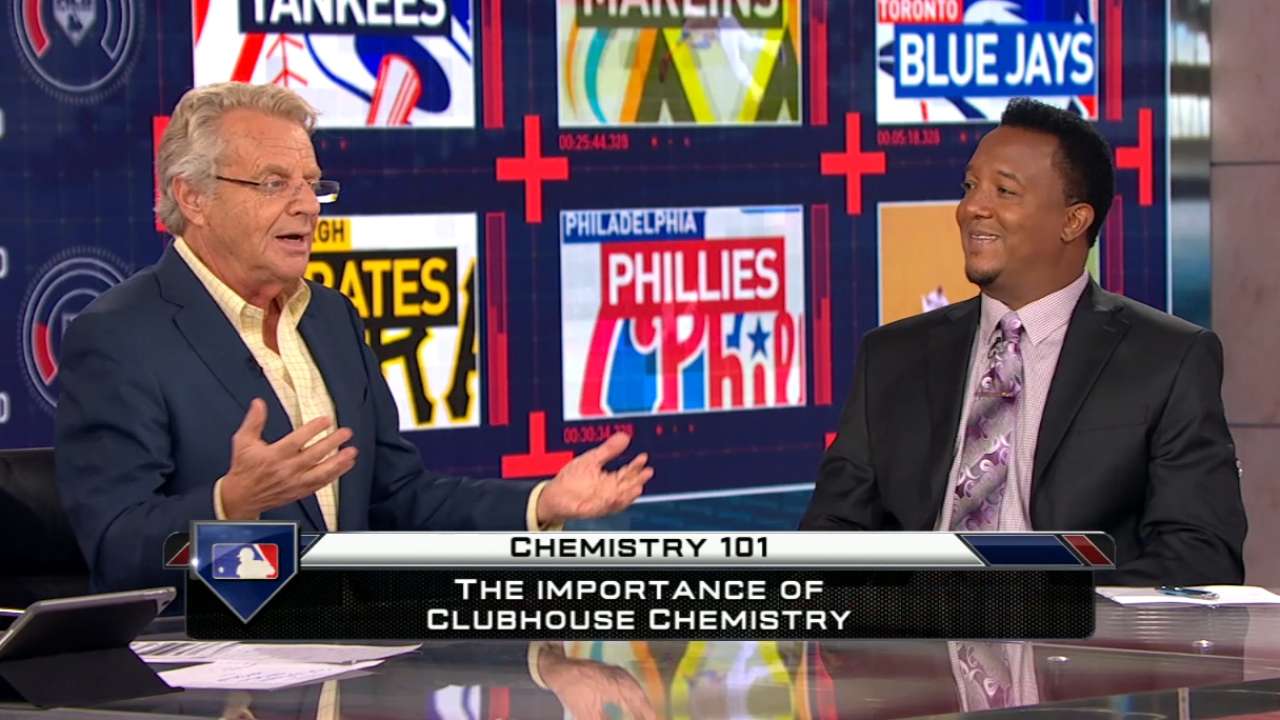 I'm a huge Bruce Springsteen fan, which, if you know anything about baseball writers en masse, makes me ultra-qualified to be a veteran baseball writer. I also believe in the value of team chemistry, which, I believe, doubles down on my qualification.
(My ability to meet these two qualifications sometimes makes me wonder if that "1981" on my birth certificate should actually read "1951," but that's another subject for another time.)
Springsteen has this song in which Albert Einstein and William Shakespeare sit in a bar and argue about love -- Einstein trying to explain it mathematically and Shakespeare countering that sometimes "one and one make three."
For those of us who blow our savings following Springsteen and the E Street Band around the country, that's the kind of experience that keeps us coming back. When a band and a crowd are truly "in concert," the whole can magically outweigh the sum of its parts. (I suppose alcohol has, for some, contributed to the equation, but this, too, is another topic for another time.)
And yes, this can apply to a winning sports team, as well. A clubhouse or, more importantly, an organization in concert can reach a higher place than the talent level alone might prescribe.
But let's define chemistry correctly, and let's not assert that it somehow outweighs talent in the eventual outcome. Chemistry maximizes talent; it doesn't create it.
I'm bringing all this up because Bob Nightengale of USA Today wrote a column earlier this week about team chemistry, and he included quotes from various players who affirmed his premise that chemistry still matters.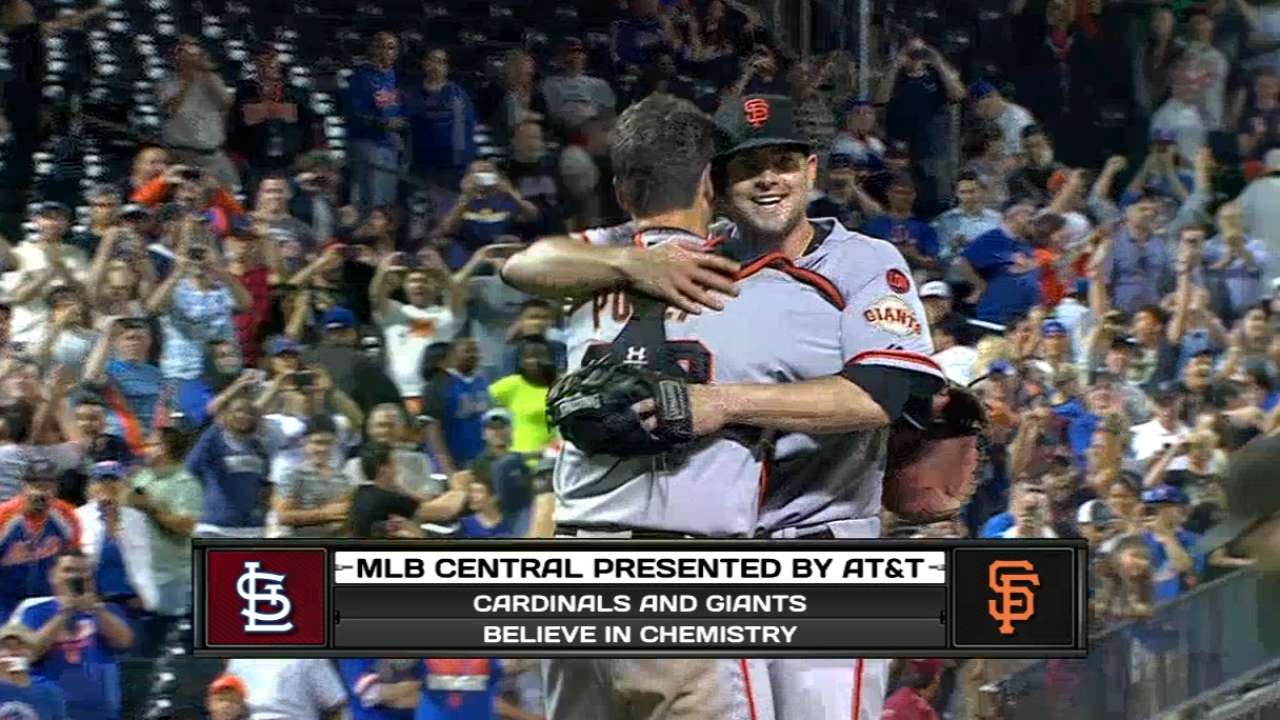 "If you have good clubhouse chemistry," CC Sabathia said in the piece, apparently before the study of knee health became his greater concern, "you're going to win."
This set off a predictable firestorm of sarcastic tweets from certain members of the Internet intelligentsia. Because if anything tends to get the statistically inclined riled up, it's the suggestion -- in this case, from guys like John Lackey and Jake Peavy, who were both on the 2013 Red Sox and both derided the "numbers guys" in the piece -- that teams can't win without chemistry.
The "numbers guys" will correctly argue that the notion of a club having "good chemistry" is usually applied only after the last out is made and while the champagne is being sprayed. It's a sort of survivor's bias to which a 90-loss team full of people who get along splendidly can't lay claim.
A veteran player who believes in chemistry will counter that if you didn't play the game, you just don't or can't understand.
As is the case with most things in life, it's healthiest to see the situation from both sides and settle somewhere in the middle. You'd probably have a difficult time building a winning team by evaluating players purely on advanced metrics, because the human element still matters in a sport this unpredictable. And you'd have an impossible time building a winning team entirely of really great clubhouse guys batting .180 (or featuring negative WARs, if you prefer a more modern reference).
But the central premise of the baseball season is that only the strongest clubs survive the grind of a 162-game schedule. That survival is a heck of a lot easier when guys get along, and clubs are at their strongest when guys are committed to their role and to each other. That's probably more important in the losing stretches than the winning ones.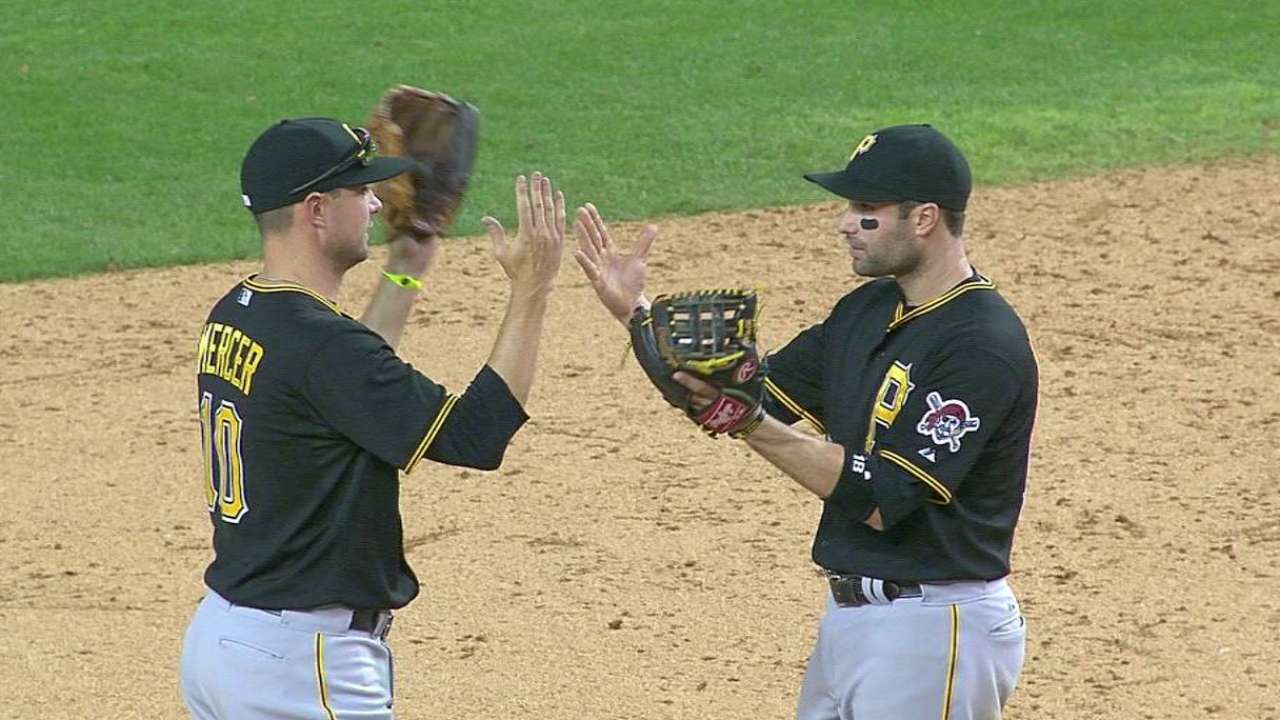 Russell Carleton of Baseball Prospectus, a former consultant to the Cleveland Indians, has studied this subject extensively and, much like Shakespeare himself (or, at least, the Springsteen-penned characterization of Shakespeare), come to the conclusion that no realistic mathematical model exists to properly calculate chemistry.
"But being hard to measure," Carleton wrote last year, "is not the same thing as being unimportant."
Right. Good chemistry can have a systemic effect on the way 25 men go about their business.
That's the chemistry concept in which we ought to be interested.
Look, dance parties after victories or off-day dinner parties with perfect attendance are great. But real chemistry -- the chemistry that can truly impact a team in the win column -- happens when a group of people are totally invested in an idea bigger than themselves.
The Pirates, for instance, strike me as a team with particularly great chemistry, and not just because Andrew McCutchen, Starling Marte and Gregory Polanco have that cool little celebration in the outfield grass after victories.
I neither know nor care if every guy in that Bucs' clubhouse gets along swimmingly. But I do know for a fact that there is a cohesion on that club that you don't find everywhere. Front-office input is embraced by an adaptable coaching staff, which then dispenses that information into digestible bites to a willing roster. The information flows the other way, too, because the data crunchers in the analytics department often have their research informed by the input of the players and coaches.
With all of these facets working together, the Pirates have seen several veteran players such as A.J. Burnett and Francisco Liriano come aboard and log bounce-back efforts, they've had guys like Josh Harrison exceed external expectations, they've seen an international import in Jung Ho Kang easily assimilate to the United States and the Majors despite doubts about how his bat would translate at this level. By and large, they've maximized their talent level to the point of logging the third-best record in baseball over the past three years on a puny payroll.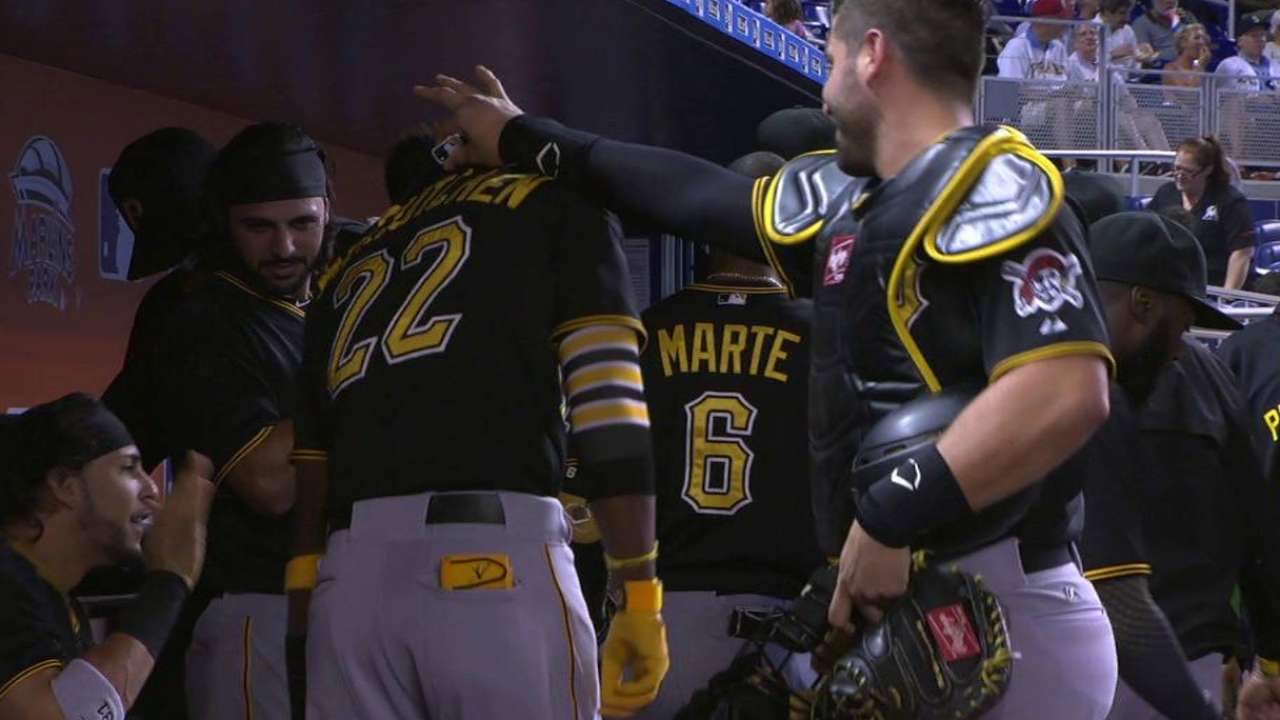 That's a kind of chemistry, is it not?
Former manager Davey Johnson once said, "Chemistry is when everybody is in a role where they know their role, and they're prepared to do their role mentally and they do their role."
That is an idea easier to articulate than it is to experience. Not every veteran pitcher is willing to teach some young kid -- a kid who might take his job -- a slider grip that will elevate his stature. Not every star player is willing to meet the media demands that prevent his teammates from having to answer for his actions. Not every bench player has the wherewithal or the personality to provide input that exceeds his on-field impact.
But when players respect each other and empower each other and invest in each other, they're putting their team in a better position to succeed.
Can a team succeed with a bunch of dudes who don't get along? Of course. The late-1970s Yankees notoriously couldn't stand each other.
I do think, though, that we're at a point in the game where the talent level is more evenly spread across the 30 teams than it has been in some time, if not ever. And so a club full of people at the front-office, coaching and player level who both understand their own role and how to help others fulfill theirs is very likely ahead of the game.
Basically, if we look at chemistry less as a precursor to postgame pies in the face and more as a systemic culture of cooperation, we're getting closer to the truth of how, sometimes, one and one equals three.
Anthony Castrovince is a reporter for MLB.com. Read his columns and follow him on Twitter at @Castrovince. This story was not subject to the approval of Major League Baseball or its clubs.