Panik could return during Giants' next road trip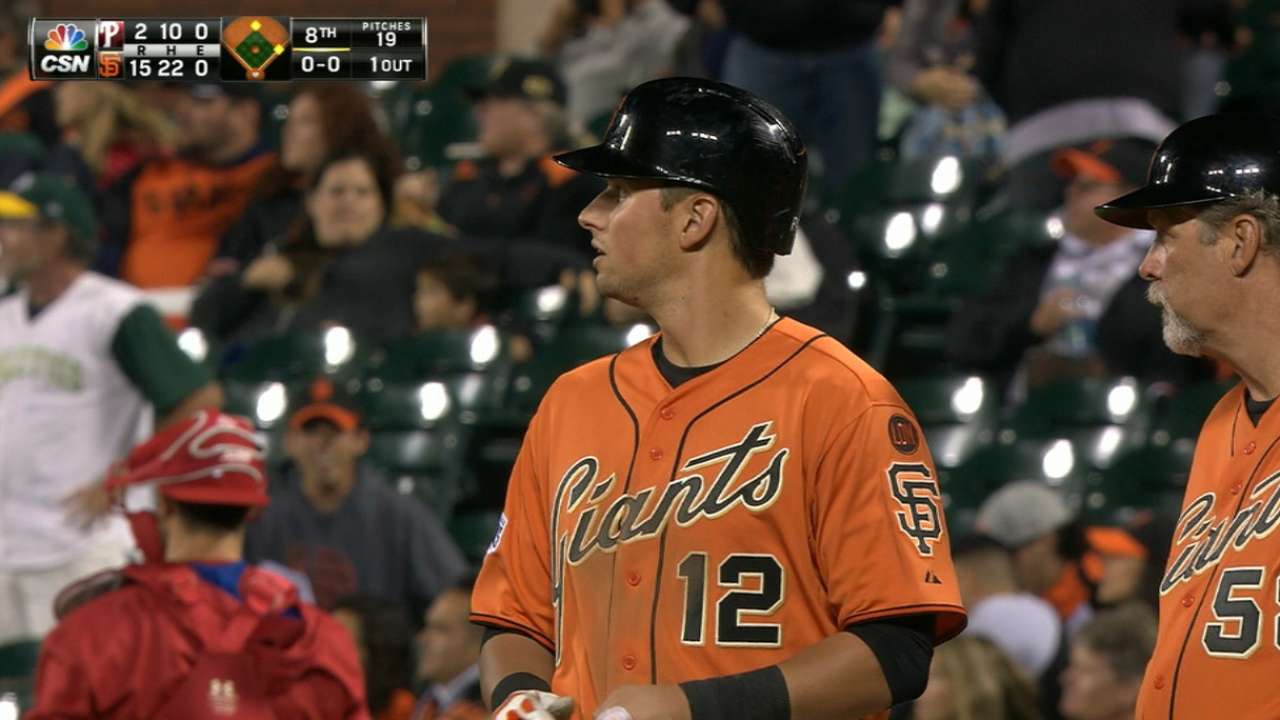 SAN FRANCISCO -- Giants second baseman Joe Panik (lower back stiffness) resumed swinging off a tee and remains on track to return to the team in early September, manager Bruce Bochy said Tuesday.
For the first time since the Giants placed Panik on the disabled list Aug. 3, Bochy was able to provide a more precise return date for when the 24-year-old will rejoin the team.
"The most optimistic, I would say, would be maybe at the end of the series at Colorado," Bochy said. "I think more likely Arizona would be his start time."
The Giants travel to Colorado on Sept. 3, and then to Arizona on Sept. 7, so Panik's rehabilitation remains on schedule. Bochy has said for weeks he expects his second baseman to return early next month, but his comments Tuesday served as reinforcement.
Bochy said he is beginning to see Panik advance in his rehab.
"The progress is starting to happen," Bochy said. "We're hoping by maybe Sunday we'll see him taking batting practice."
Panik resumed throwing late last week while working out at the Giants' facility in Arizona and extended his program to tossing from 105 feet Tuesday, Bochy said.
Panik was hitting .309 with seven home runs and 35 RBIs prior to the injury.
• Angel Pagan, who has been on the disabled list since Aug. 11 with right patella tendinitis, began a rehab assignment with Rookie-level Arizona on Monday. He played five innings, Bochy said.
Pagan was transferred from Arizona to Triple-A Sacramento on Tuesday, where he continued his assignment. The center fielder played eight innings Tuesday night, going 2-for-3 with two walks and two runs, and is scheduled for nine innings Wednesday.
Bochy added Pagan could rejoin the Giants before Sept. 1.
"He's made great progress," Bochy said.
Oliver Macklin is an associate reporter for MLB.com. This story was not subject to the approval of Major League Baseball or its clubs.