All-Star LeMahieu keeps on raking for Rox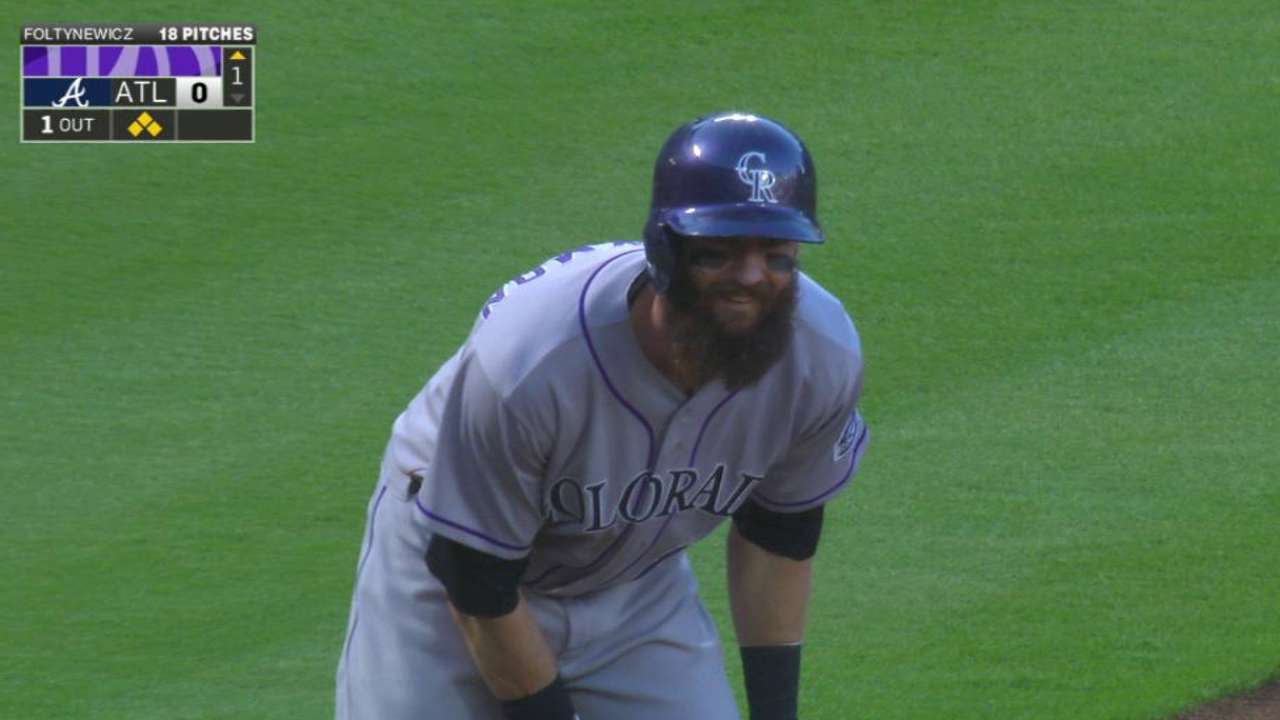 ATLANTA -- If DJ LeMahieu has been one thing this season -- and for the Colorado Rockies, their All-Star second baseman has been just about everything they've asked and more -- he's been steady.
He hits at home. He hits on the road. He hits lefties and righties.
Most of all, he hits.
Well, most of the time he hits.
LeMahieu came into Tuesday's game in Atlanta in a rare mini-slump (.148, 4-for-27 in his last seven games), but he got back into his groove against the Braves, helping the Rockies stop a four-game losing streak with three hits and three RBIs in a 5-1 win. It was his 14th three-hit game of the season (the 38th of his career) and the third time he's driven in three runs in a game this season.
The key knock on Tuesday was a bases-loaded single to center off Atlanta starter Mike Foltynewicz with two outs in the fourth that drove in two runs. On a full count, no less.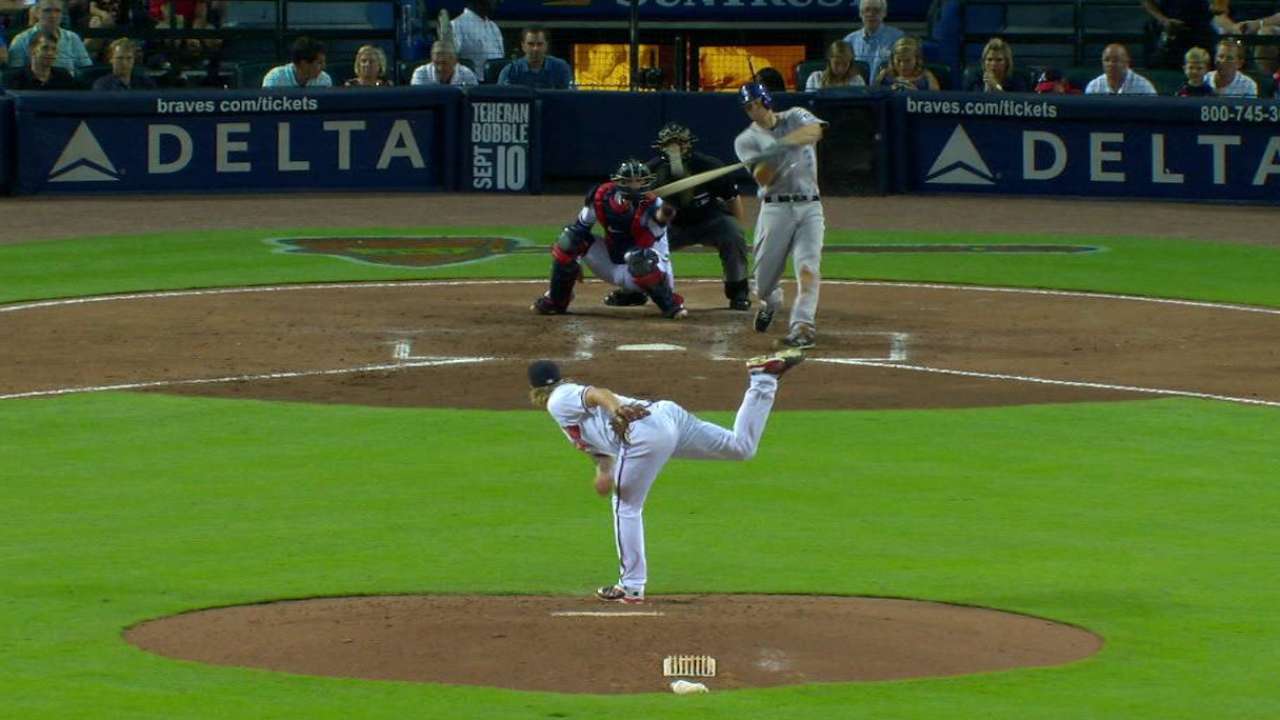 "That was a huge hit right there, a big at-bat for DJ," manager Walt Weiss said. "But he's another one, he's been getting clutch hits all year. He's having a heck of a year for us."
With his three-hit night, LeMahieu is now hitting .314, with a team-high .371 on-base percentage. He's hitting .303 on the road, .323 at home, .326 against lefties, .311 against right-handers and .444 with the bases loaded (4-for-9).
In a season in which the Rockies have struggled, LeMahieu has been a rock.
"I've just been trying to keep my approach this year. Just not trying to do more than I'm capable of," LeMahieu said after the win. "I have a boring approach. Everybody knows what I'm going to do pretty much. I get out of whack when I try to do more."
John Donovan is a contributor to MLB.com. This story was not subject to the approval of Major League Baseball or its clubs.