Rockies notch two huge outs against Freeman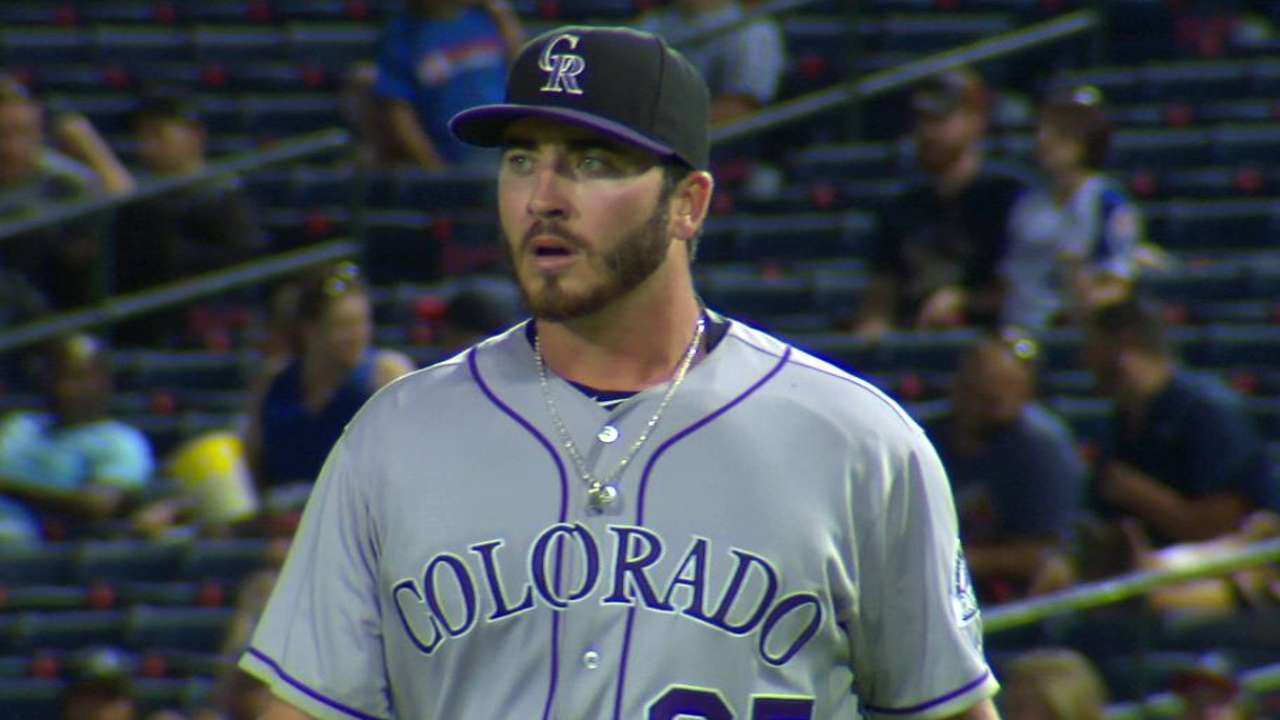 ATLANTA -- The Colorado Rockies got what they needed on Tuesday -- an end to their four-game losing streak -- beating both the Atlanta Braves and one of the game's most-feared hitters to do it.
Rockies right-hander Chad Bettis tossed five gutsy innings, and five relievers chipped in to help flummox the Braves. The 5-1 win hinged on two huge at-bats, both against Braves slugger Freddie Freeman.
"To me, he's one of the more dangerous hitters in the National League," Colorado manager Walt Weiss said. "I don't like to see him come up to the plate. Ever."
Bettis, in his first start since July 18, scattered five hits, gave up only one run and notched the first hit of his MLB career, but it was the showdown in the fifth against Freeman that capped his night.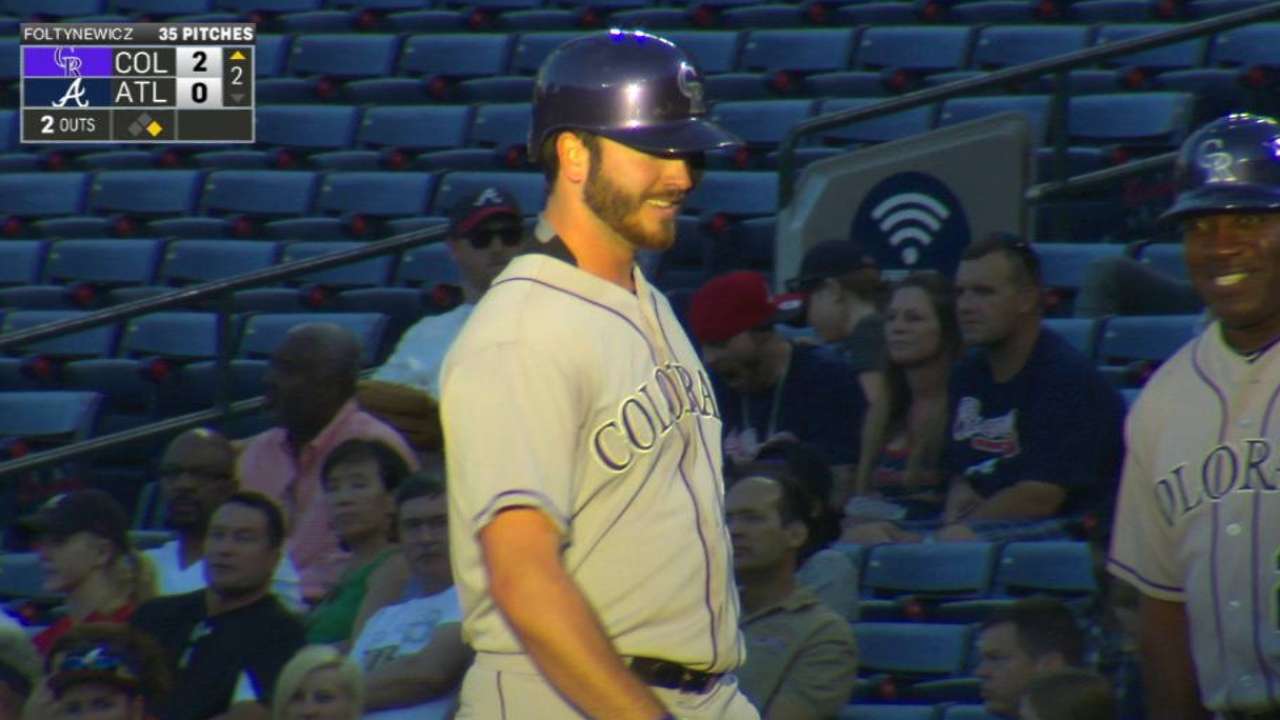 Bettis came into the inning cruising, but a leadoff single, seven straight balls and a 10-pitch at-bat against Nick Markakis -- which ended in a run-scoring single -- put him on the ropes. Weiss had left-handed reliever Christian Friedrich warmed up and ready to go when the lefty-swinging Freeman stepped to the plate with two men on and two out, but the Rockies skipper decided to stick with his starter.
"I felt good there in the fifth with Chad. He worked hard to get to that point. I wanted to give him the opportunity to get that W," Weiss said. "And, really, we only have one lefty in the bullpen. I wanted Friedrich for later in the game. You don't really want to fire your one lefty that early."
The move worked out perfectly. Bettis got ahead of Freeman, worked the at-bat to a 2-2 count, then got him to ground out meekly to first on an inside fastball. It was Bettis' 30th pitch of the inning, his last of the game.
"I was just trying to throttle back and forth," said Bettis. "That's one of those guys that you don't want him to beat you, especially with men on base."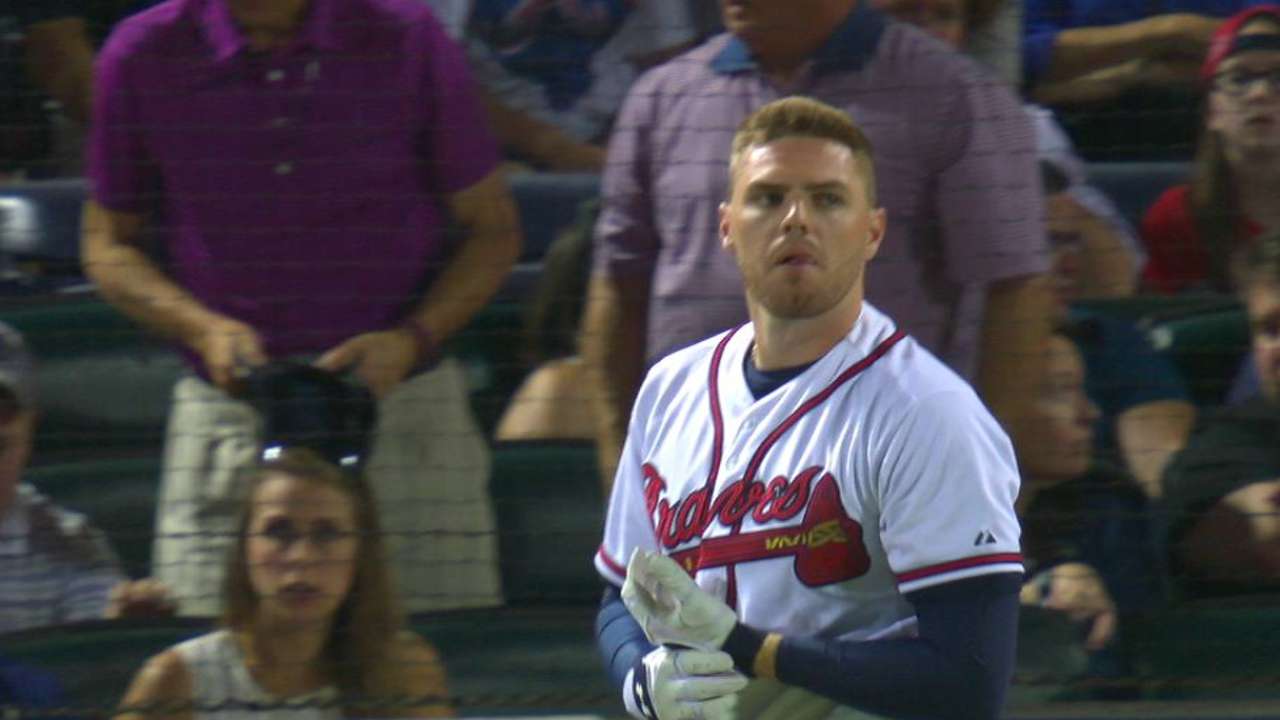 The Rockies, though, still had work to do. Reliever Tommy Kahnle loaded the bases in the seventh, so Weiss called on his only lefty to face Freeman with two outs. It was the fist time in Friedrich's career he had faced him.
"The problem with him is he's not just one type of hitter. Sometimes he'll be quick inside, and with runners in scoring position he has no problem going backside on you and driving the ball the other way," Friedrich said. "So you just try to focus on executing your pitches."
Friedrich fell behind 2-0, but he fought back to 2-2 and just missed getting a called third strike on a 79-mph curve. With the count full and the game on the line, Friedrich struck Freeman out on a slider low and away.
"I think," Friedrich admitted, "I might have, under my breath, given a little fist-pump, mentally."
John Donovan is a contributor to MLB.com. This story was not subject to the approval of Major League Baseball or its clubs.