Ichiro 2nd-fastest to reach 10,000 plate appearances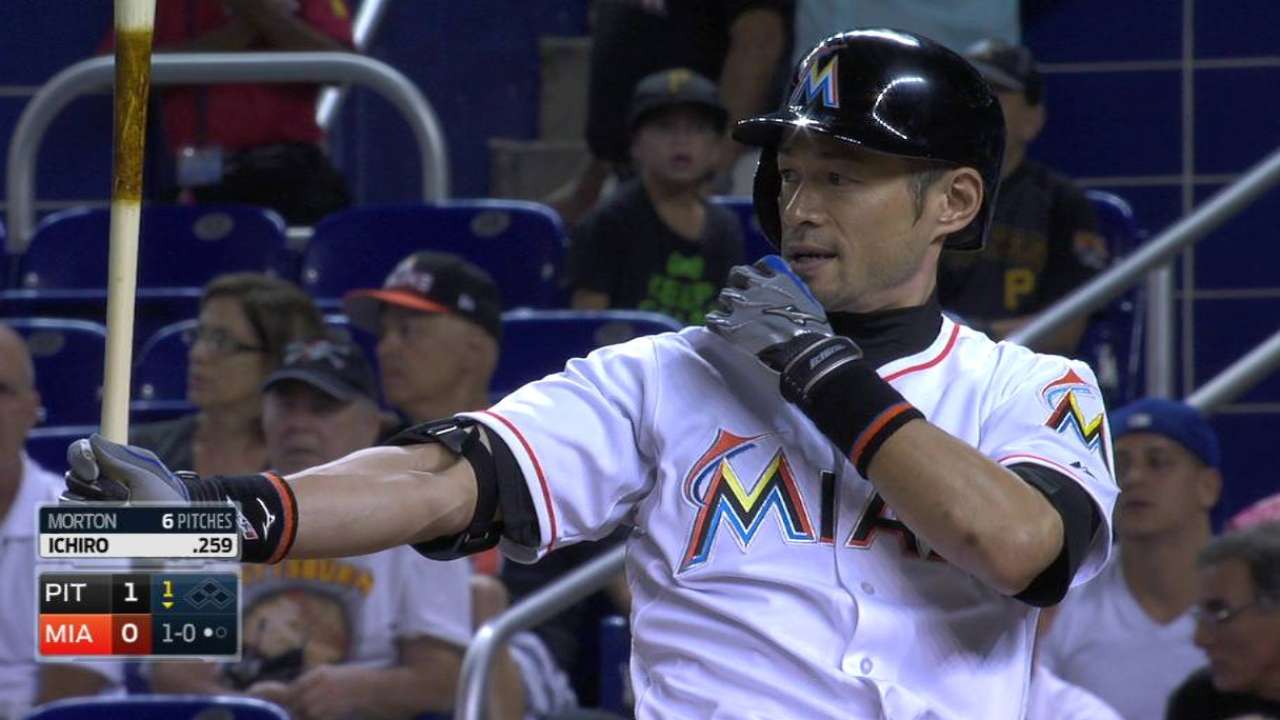 MIAMI -- In a season filled with milestones for Marlins outfielder Ichiro Suzuki, the 41-year-old achieved another one just by stepping into the batter's box in Tuesday's 5-2 win against the Pirates.
With his first-inning at bat -- a lineout to right field off Pittsburgh's Charlie Morton -- Ichiro made his 10,000th Major League plate appearance, becoming the second-fastest player, in terms of seasons, to reach that mark behind only Pete Rose. It took Rose 14 seasons to do so, while Ichiro is in his 15th MLB campaign.
The outfielder finished the game 0-for-2 with a sacrifice bunt, a walk and a stolen base -- the 498th steal of his career.
Ichiro is the third active player to reach 10,000 plate appearances, as New York's Alex Rodriguez (11,836) and Texas' Adrian Beltre (10,447) have reached the mark as well. The Dodgers' Jimmy Rollins is the next slated to reach the feat, as the shortstop who broke in with the Phillies in 2000 entered Tuesday with 9,985 plate appearances.
Steve Wilaj is an associate reporter for MLB.com. This story was not subject to the approval of Major League Baseball or its clubs.