O's recall Janish with Clevenger on paternity list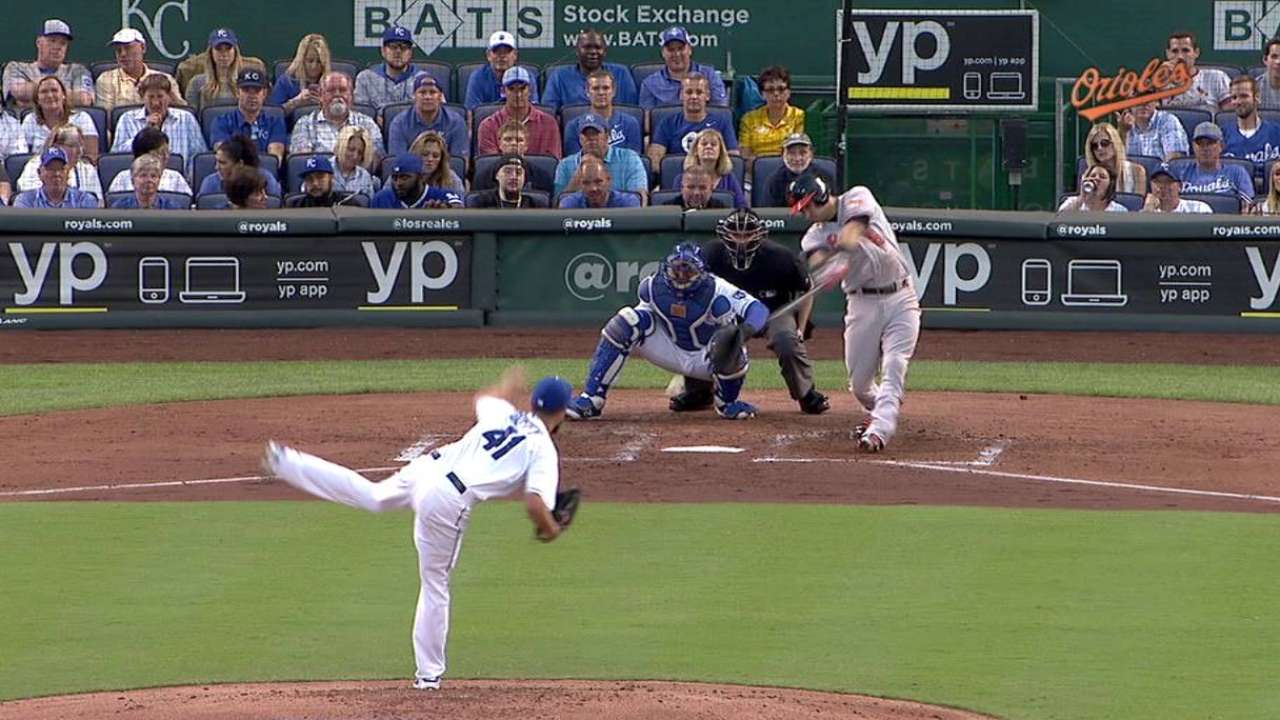 KANSAS CITY -- The Orioles selected the contract of infielder Paul Janish from Triple-A Norfolk prior to Tuesday night's game against the Royals, placing catcher Steve Clevenger on the paternity list for the next three days.
Clevenger left the team after Monday night's 8-3 loss and welcomed a baby girl, Peyton Lee, with his wife Tiffany at 1:09 p.m. ET on Tuesday. It is the couple's first child together.
Janish, 32, batted .235/.313/.272 with seven doubles, two triples, 21 RBIs, and 29 runs scored in 95 games with the Tides, and he led International League shortstops with a .990 fielding percentage. A right-handed hitter, Janish started on Tuesday against Royals lefty Danny Duffy.
Janish wasted no time at the plate, singling in his first at-bat in the third inning to mark his first hit in the big leagues since Sept. 4, 2013. He was then a member of the Atlanta Braves. Janish also made a nice diving stop on a grounder up the middle to get a forceout in the first.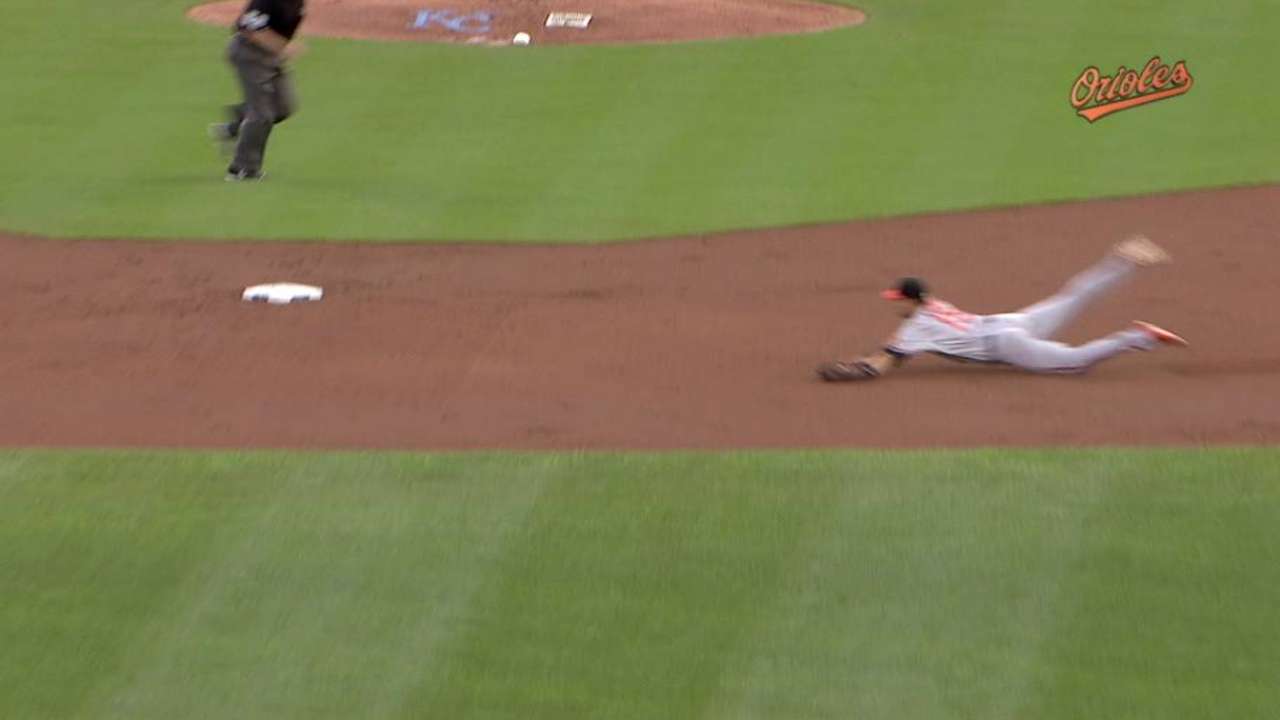 "It's kind of ripping off a Band-Aid. I'd rather just get it over with," Janish said of starting right away. "I was excited about that, as far as that goes. However [manager] Buck [Showalter] and the team decide to do things is obviously up to them, but I'll just do my best to be ready whenever I'm called upon."
With shortstop J.J. Hardy on the disabled list, it's possible the O's keep Janish even when Clevenger returns and option a reliever.
"We are lucky to have him. He's been playing real well down there," Showalter said of Janish. "He's been good for the tutelage for a lot of our younger players. This is a veteran guy that's going to be able to do anything in the game when he's through playing. Thought he was headed back to Rice to finish up his degree, but that wasn't the reason he was called up. He would have been called up anyway in September."
Brittany Ghiroli is a reporter for MLB.com. Read her blog, Britt's Bird Watch, follow her on Facebook and Twitter @britt_ghiroli, and listen to her podcast. This story was not subject to the approval of Major League Baseball or its clubs.