Infante, Rios respond by heating up at plate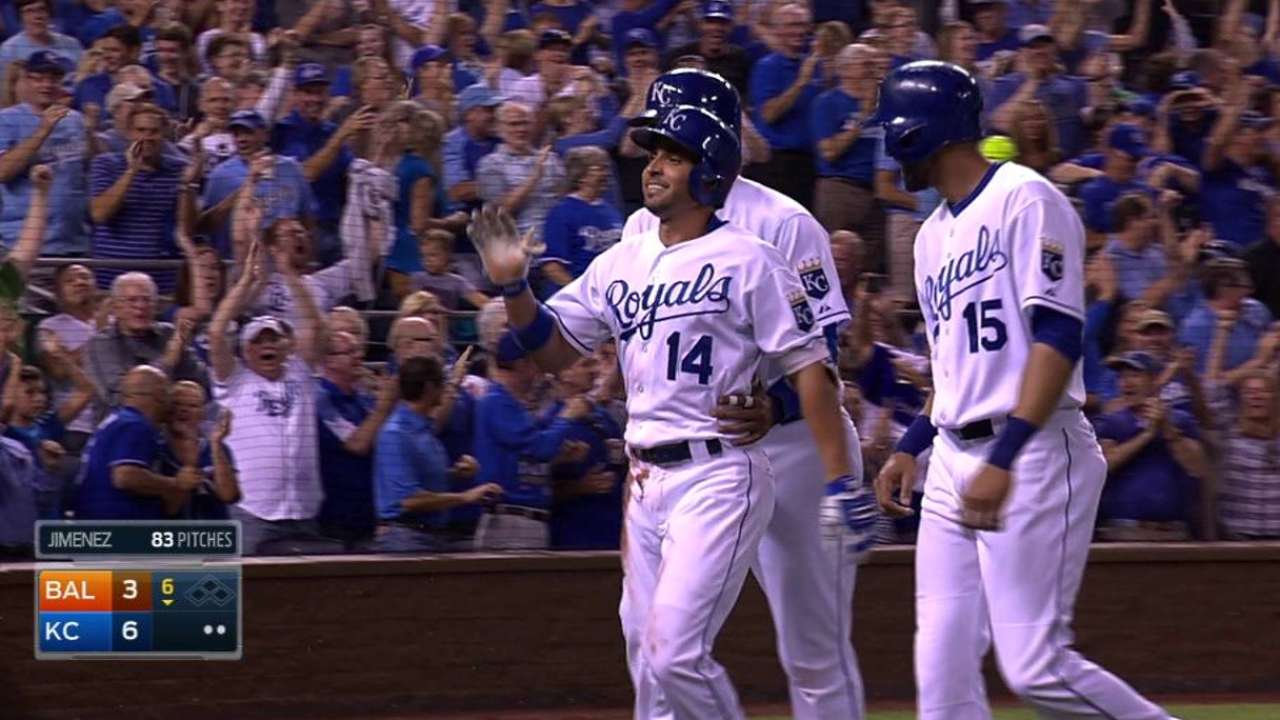 KANSAS CITY -- It's not supposed to work that easily.
Four days ago, Royals manager Ned Yost acknowledges that either right fielder Alex Rios or second baseman Omar Infante could lose playing time when left fielder Alex Gordon returns from the disabled list if they didn't start producing more offensively.
Utility man Ben Zobrist has been filling in for Gordon, and will need a position upon Gordon's return. But the notion that Zobrist will go to second base or right field when Gordon returns may have a lost a little steam.
That's because in the last three days prior to Tuesday's game against the Orioles, Infante and Rios combined to go 9-for-18 with two doubles, three triples, three runs scored and three RBIs.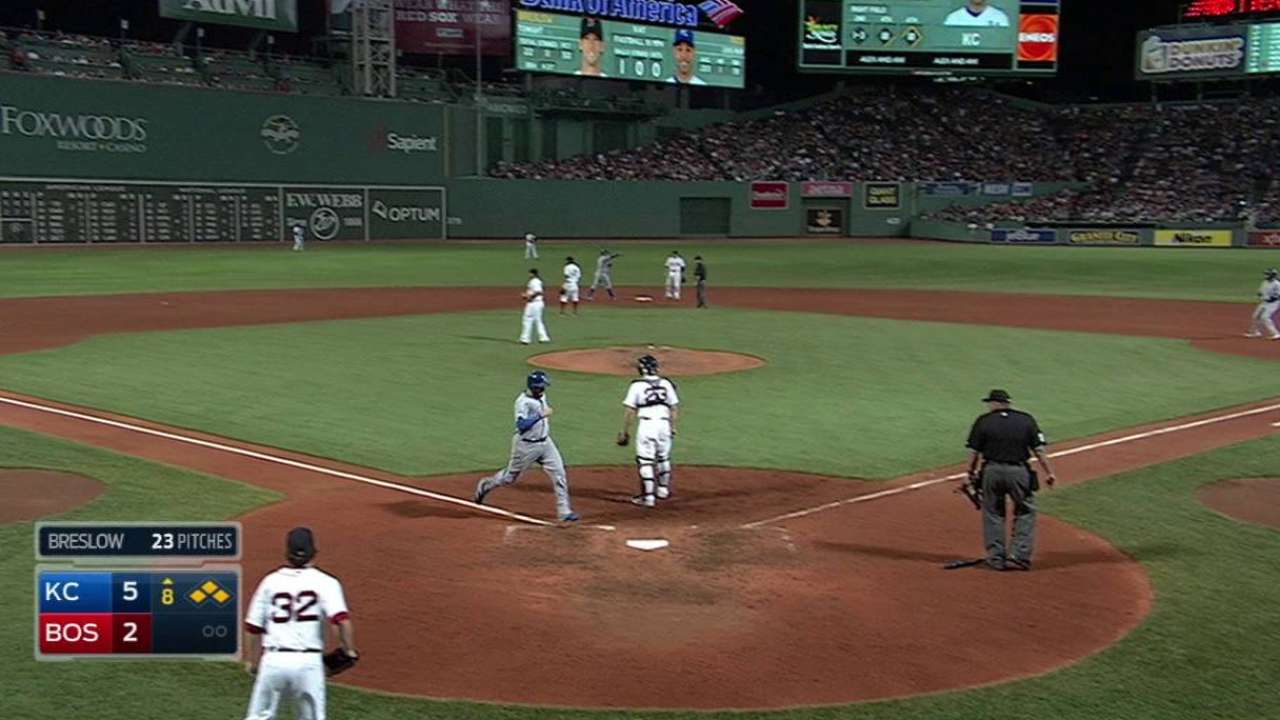 Coincidence? Yost thinks so.
"I think they just got hot," Yost said. "They don't need any impetus."
Neither Infante nor Rios were available in the clubhouse prior to Tuesday's game -- both were in the indoor batting cages.
Both have had frustrating seasons. Infante, at .221/.235/.314, is having his worst season in 10 years. Rios had a great Spring Training and first week of the regular season, but never bounced back from a broken hand he sustained in the seventh game.
But both hitters have looked more like themselves in the past few days. Rios, in fact, entered Tuesday on a six-game hitting streak.
"I'm just trying to get more comfortable in my stance," Rios said over the weekend. "If I can do that, I have a better chance of doing some damage."
Zobrist probably would have been more likely to steal playing time from Rios, in theory, because Infante's defensive skills at second base and his chemistry with shortstop Alcides Escobar are a priority in Yost's mind.
But, as Yost indicated on Friday, that priority is being tested in Yost's mind as he said he needs production out of both positions. And there are tough decisions ahead -- not just where Zobrist plays when Gordon returns, but also who makes the postseason roster.
"Internal competition is good," Yost said. "But all of our guys compete hard every day."
Infante missed five straight games recently because of back spasms, and that time off may have helped him mentally.
"It could have," Yost said. "Guys when they are slumping, no matter who it is, tend to start grinding and chasing bad pitches. But maybe with a little time off, that helped Omar relax mentally."
Jeffrey Flanagan is a reporter for MLB.com. Follow him on Twitter at @FlannyMLB. This story was not subject to the approval of Major League Baseball or its clubs.