MLB.com Columnist
Fred Zinkie
Best of Fantasy 411 Twitter Chat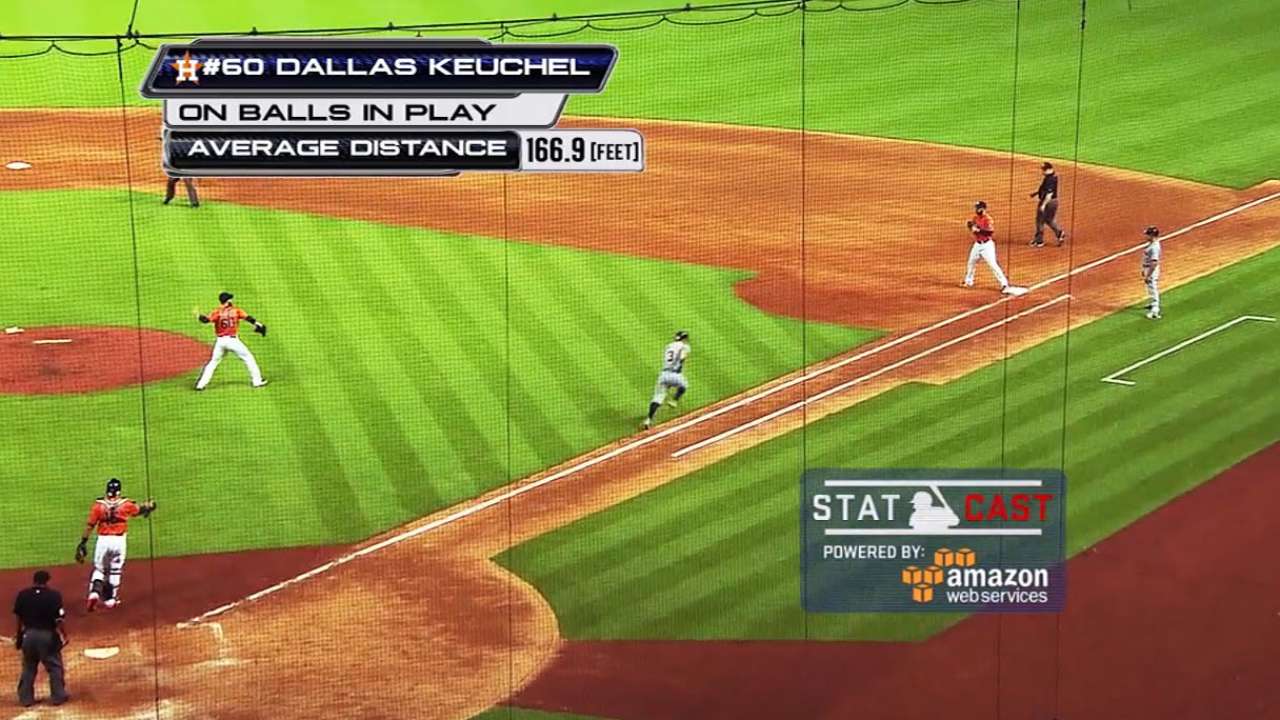 MLB.com fantasy guru Fred Zinkie fielded questions from fans during a live Twitter chat at @Fantasy411 on Tuesday. Check out the chat transcript below, and follow the @Fantasy411 Twitter handle and MLB.com's fantasy home. Questions and answers have been edited for clarity.
@gimmedemcookies: Are the Astros using a six-man rotation?
Zinkie: For now, they are. They need to pace Lance McCullers, so he may be skipped at times. Hard to use Dallas Keuchel just every sixth game.
@M_Town_Missile: Who is the better infield keeper: Anthony Rizzo or Carlos Correa?
Zinkie: Rizzo is terrific, but I would choose Correa. I could see him going first overall in fantasy drafts down the road.
@DOSCHpt0: Should I drop Kyle Seager for Jung Ho Kang?
Zinkie: With Josh Harrison and Jordy Mercer back, the Bucs could have an infield log jam. Stick with Seager.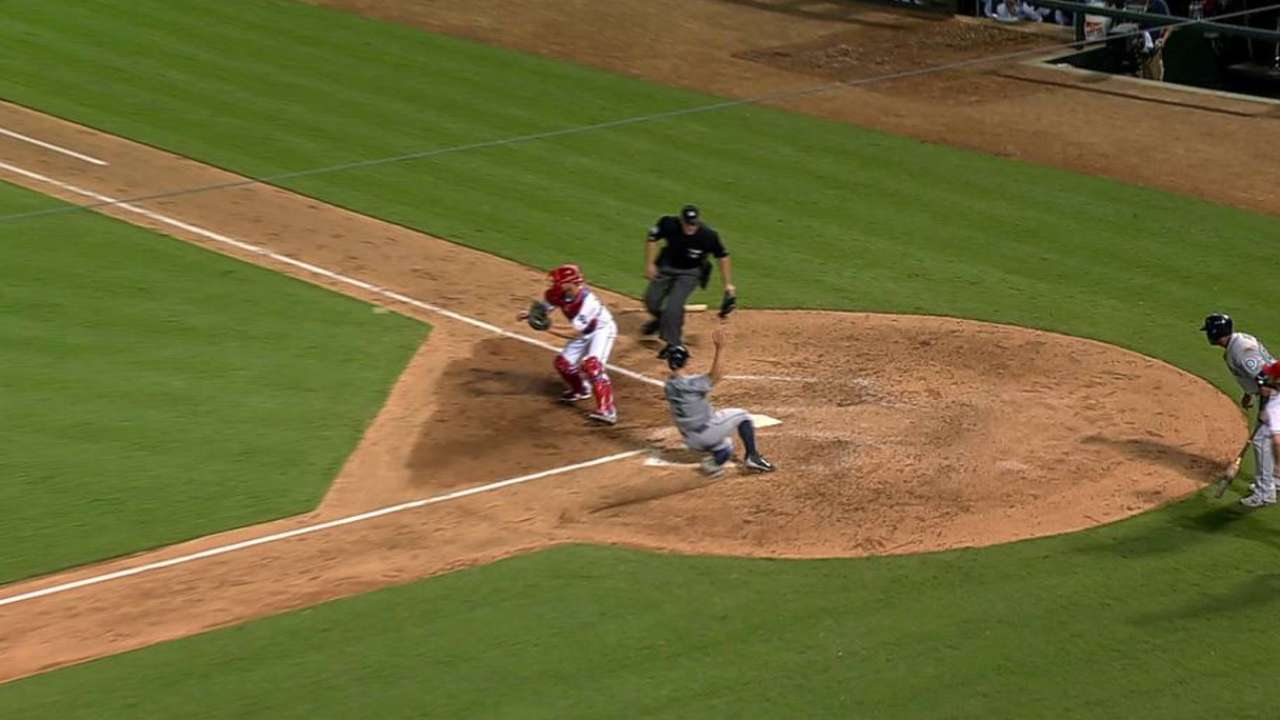 @theonly1Avenger: Should I use the No. 2 waiver claim to drop Ender Inciarte for Rusney Castillo? Or should I use it to drop Stephen Piscotty for Derek Dietrich?
Zinkie: Drop Inciarte for Castillo, but stick with Piscotty.
@Beldingsbrother: Which player should I drop for David Wright: Dexter Fowler, Cameron Maybin or Joc Pederson?
Zinkie: Drop Pederson. He has a bright future, but you don't have time to wait for his second-half slump to end.
@Ynal_Alouri: Which player is the better option for the rest of the season: Andrew Heaney, Michael Pineda or McCullers?
Zinkie: I would choose Pineda, who could excel as soon as he comes off the disabled list this week.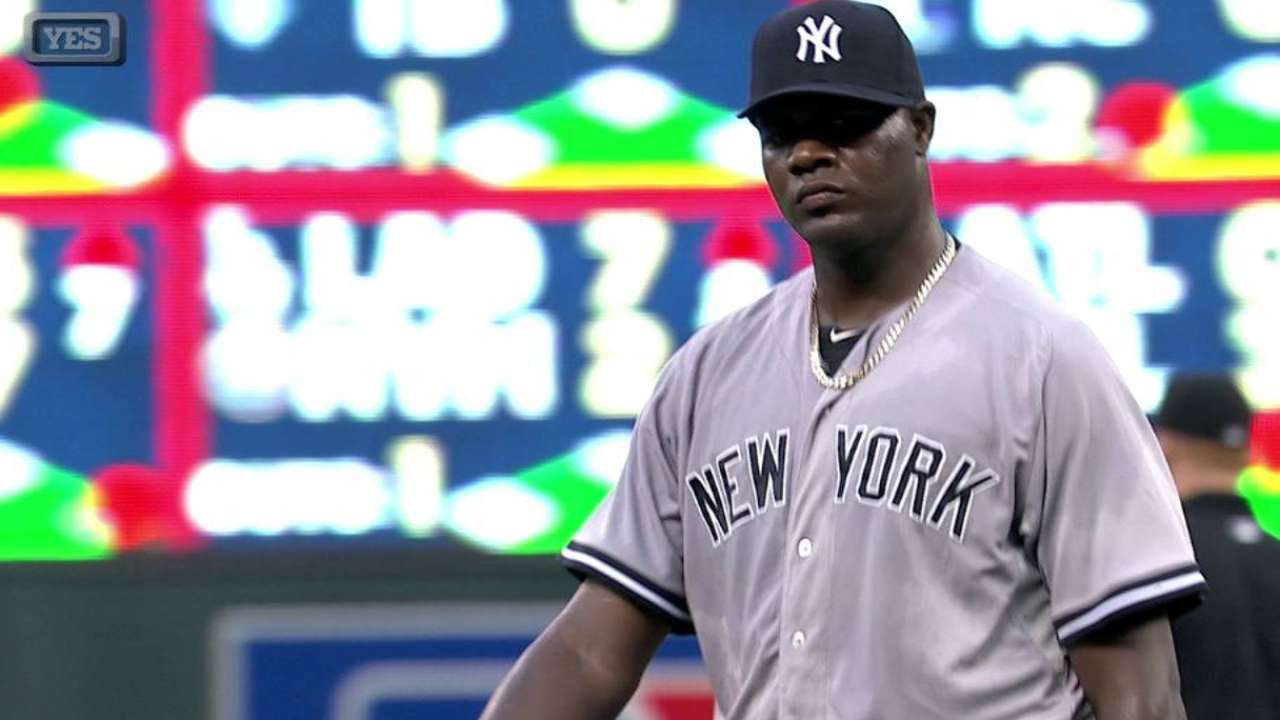 @PG3Phil: Which player is a better bench bat: Eugenio Suarez or Ketel Marte?
Zinkie: Go with Suarez. He has hit well in the second half and his role is secure.
@Harv313: What can I expect from Giancarlo Stanton and George Springer the rest of the season?
Zinkie: I expect both players to make a big difference in all leagues in September.
@jamest_19: Should I trade Cesar Hernandez, Andre Ethier and Jason Kipnis for Mike Trout and Billy Hamilton?
Zinkie: Even with Hamilton on the disabled list and Trout in a slump this month, you should make that trade.
@mosjeffinitely: Would you rather own Evan Gattis or Travis d'Arnaud?
Zinkie: I would go with Gattis. His batting average will likely be lower, but he should hit more homers and drive in more runs.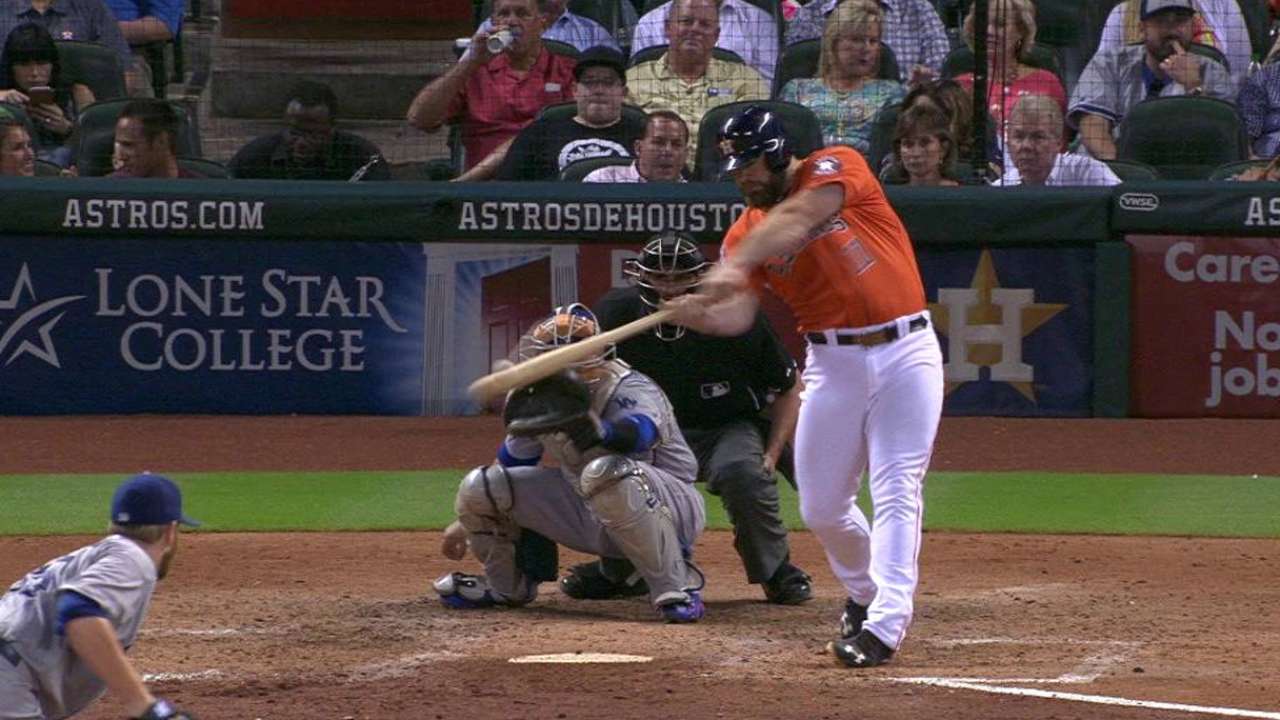 @Jallen00: Should I drop Taijuan Walker for Derek Holland?
Zinkie: Stick with Walker. He has pitched well for most of the season.
@CCTrojan2488: Is now a good time to pick up Jackie Bradley Jr.?
Zinkie: He can be added in deep leagues. Those in shallow formats can likely find a better option.
@peterkrysso: Pick two for the rest of the season: Walker, Kevin Gausman or Kris Medlen.
Zinkie: Walker and Medlen. Gausman is still fairly inconsistent.
@K_Spee: Should I keep playing Kolten Wong through this slump or drop him? Rougned Odor and Brandon Phillips are available.
Zinkie: I would drop him for Odor.
@Dsmack83: I already clinched a playoff spot and I have an opening on my roster. Should I stash Steven Matz?
Zinkie: Definitely. Matz is the best stash candidate on waivers in many leagues.
@CandidCubs: I dropped Alex Rodriguez for Miguel Sano today. Was that a good idea? Also should I drop Kyle Schwarber?
Zinkie: I would have stuck with Rodriguez, but Sano is still a good choice. I think you should stick with Schwarber.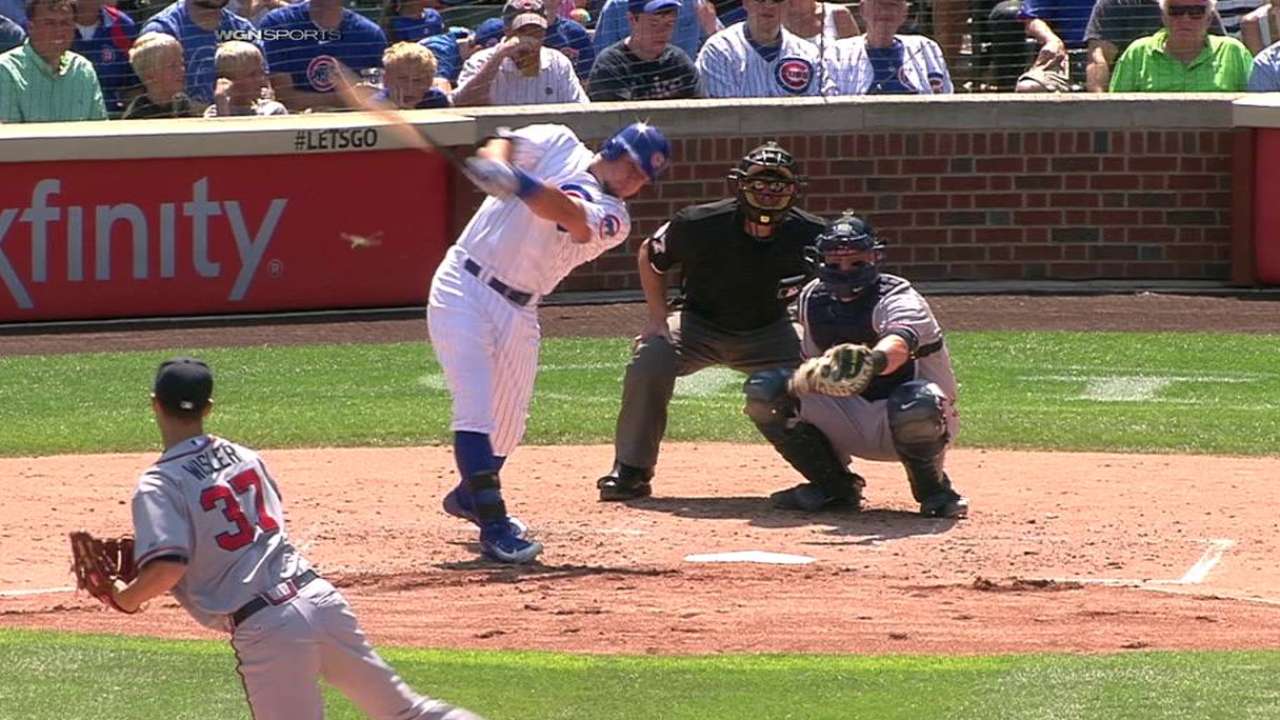 @TheReal_Ankur: Would you drop Anibal Sanchez for either Joe Ross or Andrew Cashner?
Zinkie: Yes, for Ross.
@RPatel1224: Should I drop Lucas Duda for Michael Conforto or Piscotty?
Zinkie: If you can afford to wait on Duda, I would stick with him.
@Sam_Yost: Would you rather own Jake Odorizzi or Jon Niese?
Zinkie: I like Odorizzi over Niese. That being said, Odorizzi has a much tougher September schedule.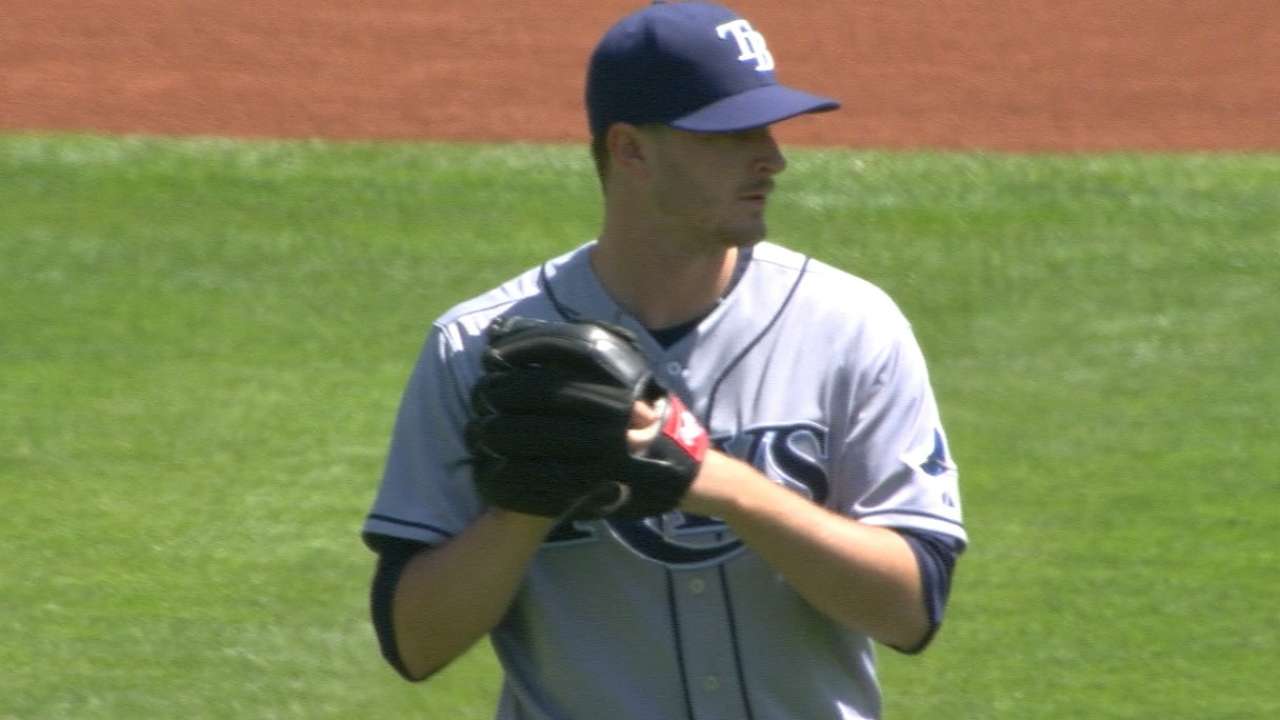 @rittiger15: I dropped Russell Martin for Miguel Montero in points league. Was that a good move?
Zinkie: Yes. Martin is playing hurt right now and struggling. Keep an eye on him -- he could get back on track.
@KungFuBlanda: What should I think of Matt Moore's 2015 future after his 16-strikeout Triple-A performance?
Zinkie: I believe we will see him make some Major League starts this season. I wouldn't rush out to get him, though.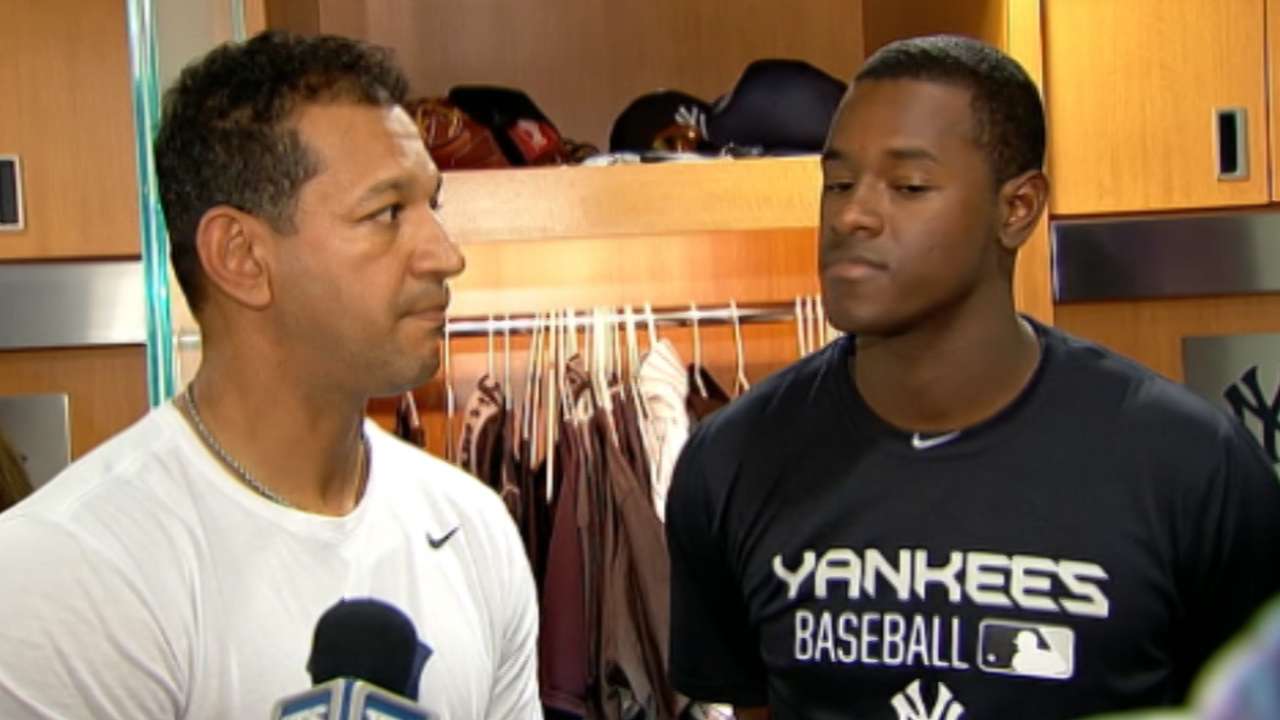 @einstein2u: Which young starter do you like long term: Eduardo Rodriguez, Luis Severino or Marcus Stroman?
Zinkie: I like Stroman the most. Severino second.
@Edwardpl: Are players who are not on contending teams still valuable in September?
Zinkie: Typically, players on teams that aren't on contenders still play often and just fine in September.
Fred Zinkie is the lead fantasy baseball writer for MLB.com. Follow him on Twitter at @FredZinkieMLB. This story was not subject to the approval of Major League Baseball or its clubs.