Dodgers activate Nicasio from disabled list
Grandal out of action with left shoulder bruise; Kendrick nearing rehab assignment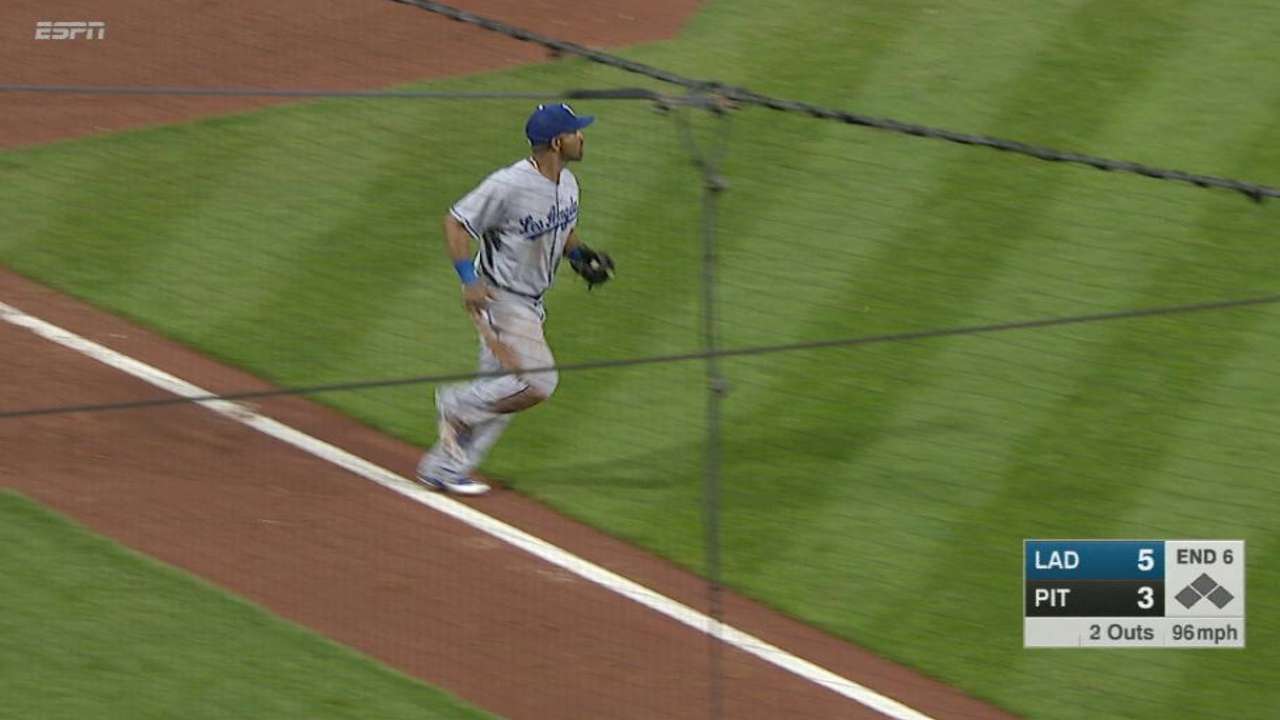 CINCINNATI -- The Dodgers activated right-handed reliever Juan Nicasio from the 15-day disabled list and had good news on second baseman Howie Kendrick's recovery, but they were missing catcher Yasmani Grandal from the lineup for Tuesday night's series opener against the Reds.
Nicasio immediately saw action in the Dodgers' 5-1 win Tuesday, during which he induced a groundout and a flyout in the eighth inning before loading the bases with two walks that surrounded a single.
He was then replaced by Luis Avilan, who got Jay Bruce to strike out and end the threat.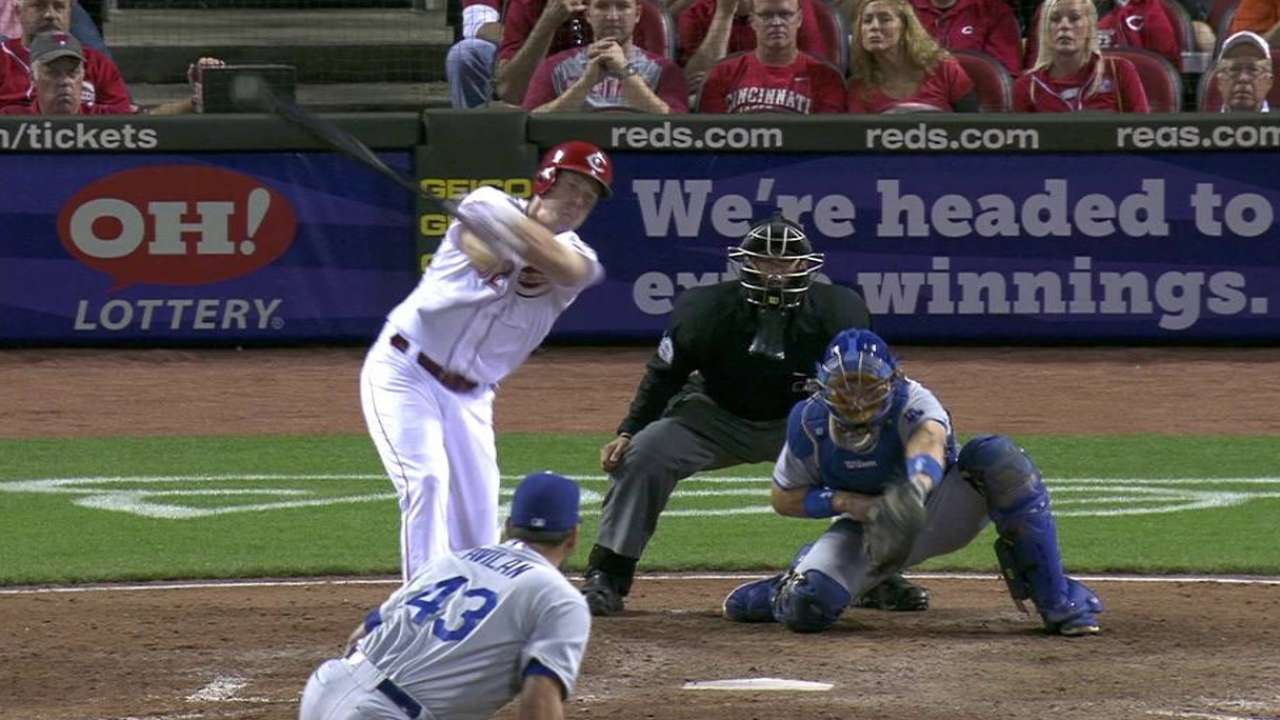 Grandal continues to nurse a bruised left shoulder, and manager Don Mattingly said Grandal probably won't start Wednesday night either, although he doesn't expect the injury to require a stint on the disabled list. A.J. Ellis started behind the plate instead.
Mattingly said Kendrick is recovering nicely from a strained left hamstring and could begin a Minor League rehab assignment later this week. He has been disabled since Aug. 10.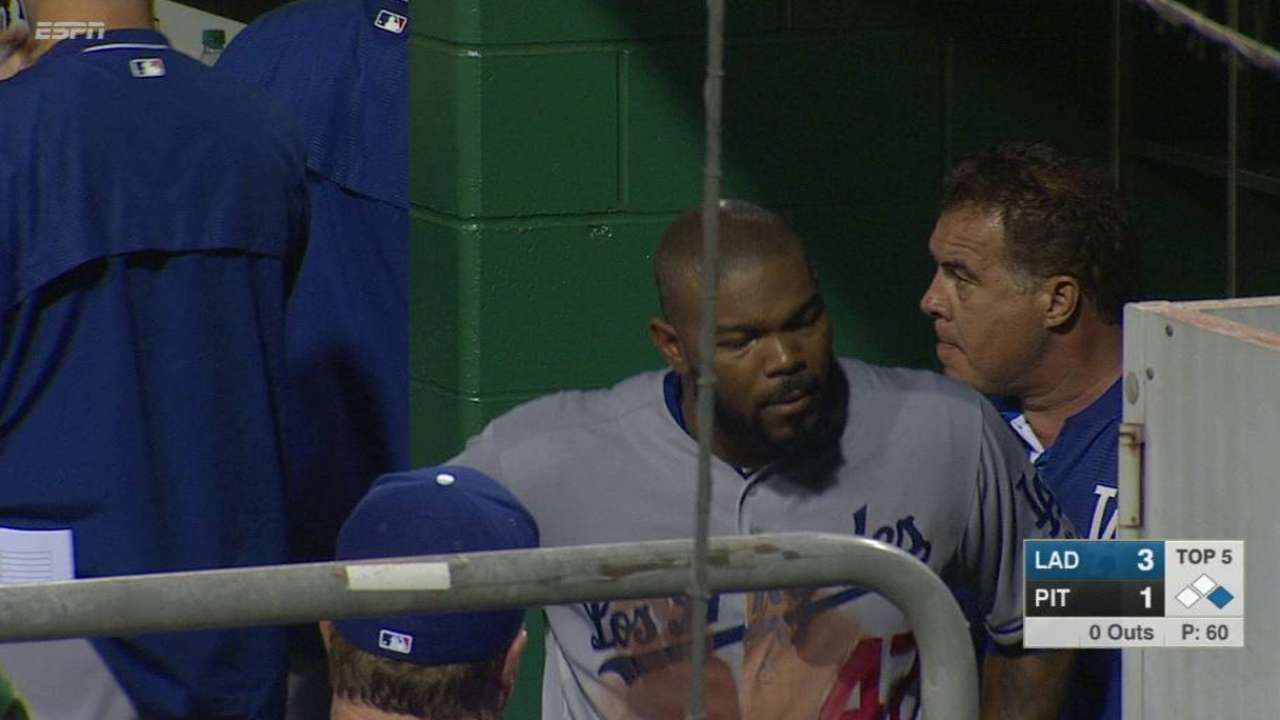 Nicasio had been sidelined since Aug. 10 with a strained left abdominal muscle.
Nicasio took the place on the 25-man roster of reliever Yimi Garcia, who was optioned to Triple-A Oklahoma City on Monday and is expected to rejoin the club when rosters expand on Sept. 1.
Ken Gurnick is a reporter for MLB.com. This story was not subject to the approval of Major League Baseball or its clubs.