Loney suspended 1 game, makes appeal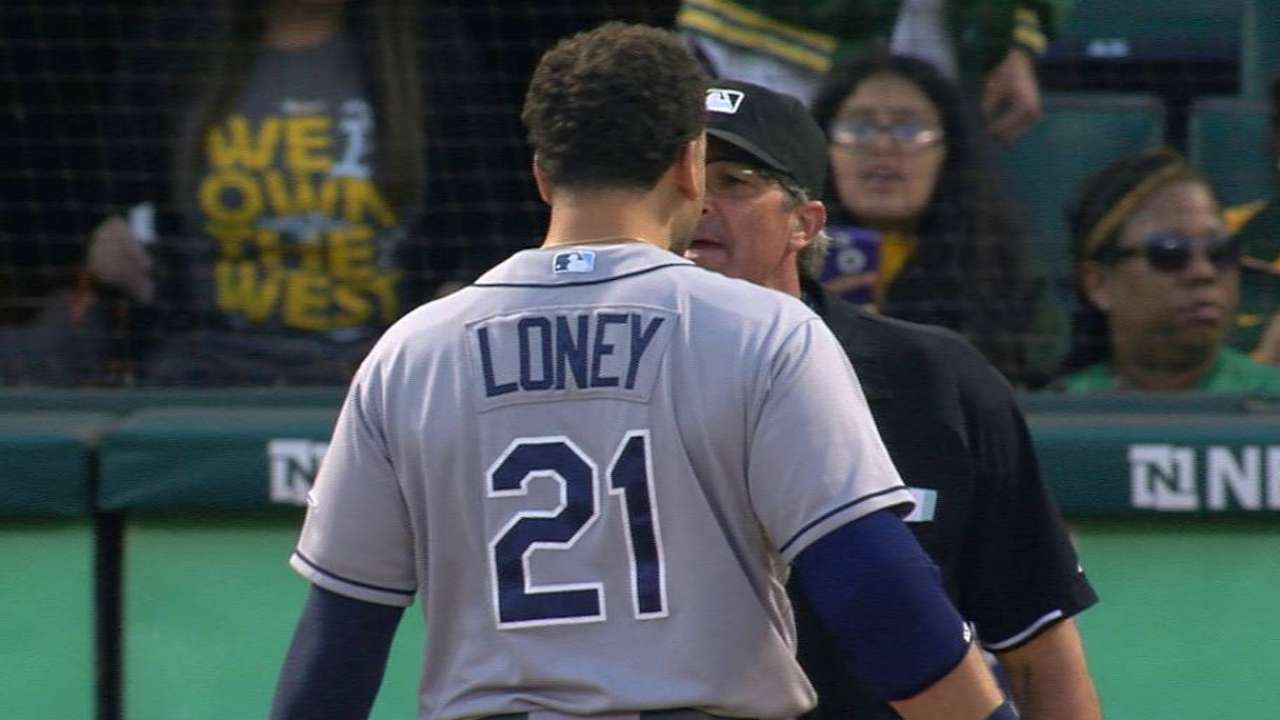 ST. PETERSBURG -- James Loney received a one-game suspension on Tuesday for making contact with home-plate umpire Paul Nauert during an argument in Saturday's 5-4 victory over the A's.
The Rays first baseman has chosen to appeal the suspension.
"I mean, might as well, right?" said Loney, who went 3-for-5 with three RBIs and two doubles in Tuesday night's 11-7 Rays loss to the Twins.
Loney did not know when his case would be heard, thus, the discipline will be held until the process is complete. He was also levied an undisclosed fine.
"We don't want to play any games short," said Rays manager Kevin Cash when asked if a one-game suspension was the best-case scenario. "He's one of our key players in all this. We don't want to not have him around. I have no idea what the decision, what they'll come up with, but one [game] is better than anything else."
Loney made the decision to appeal, not the club.
"The club supports his appeal," said Matt Silverman, Rays president of baseball oparations.
After Nauert called Loney out on strikes in the sixth inning, Loney flipped his bat and slammed his helmet to the ground. Then, after Nauert ejected Loney, the veteran first baseman approached the umpire and the two touched before Loney was restrained.
Bill Chastain is a reporter for MLB.com. This story was not subject to the approval of Major League Baseball or its clubs.