Reddick's hustle looms large in A's comeback
Outfielder legs out infield single as tying run scores ahead of go-ahead homer
SEATTLE -- Though their record may not reflect the type of resiliency that led to Monday's 11-5 victory in Seattle, the A's continue to showcase it with pride.
The last-place club rallied from behind in a big way for a second straight day, not only getting continued bursts of offensive production but, this time, one of the better bullpen performances of the season, too.
Along the way, a handful of key moments sparked these A's.
There was a pair of two-out, two-run doubles from Billy Burns and Mark Canha that jump-started the A's seven-run fifth inning, and the two-run homer from Danny Valencia that capped it off. In between, though, was an infield single from Josh Reddick that proved of equal significance.
Reddick's hustle to beat out the infield hit not only brought home Canha, the tying run, but kept the inning alive for Valencia's go-ahead home run.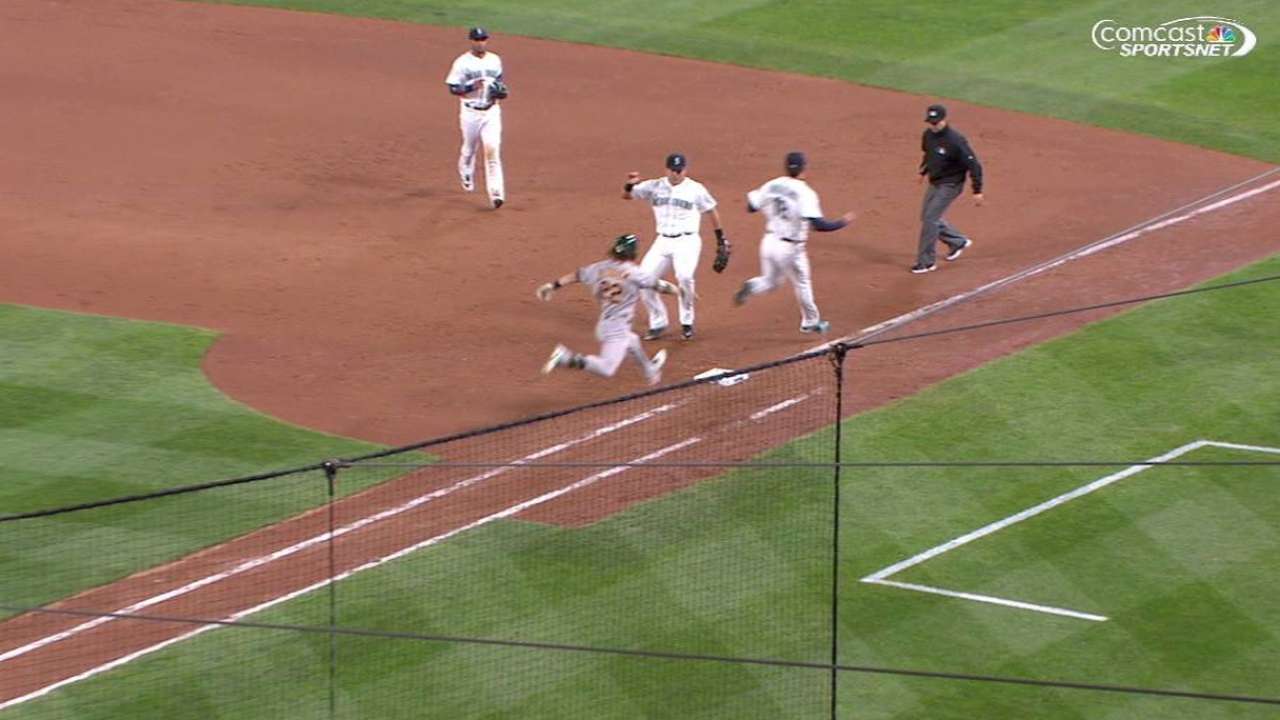 "That's one thing about Red, is he will run down the line every time," A's manager Bob Melvin said. "He's done that for years here. It's easy to say, but at some point in time, continuing to do that is going to lead to something, and it did. It led to something big for us."
"Getting on base allowed Valencia to drive one out of the park," Reddick said. "It wasn't the difference in the game, but it definitely could have made a bigger difference than it showed. That's one benefit of running hard and playing the game the right way.
"I take pride in the way I play this game all the way around. It doesn't matter if I roll one back to the pitcher, I'm going to be running. Like tonight, you never know if it's going to make a difference in the game."
Reddick credited Canha's hustle on the play, too, and it was Canha who alertly made his way to second base after singling to left field with one out in the seventh when Seattle's defense took a snooze on Mark Trumbo's throw back from left field and scored another run.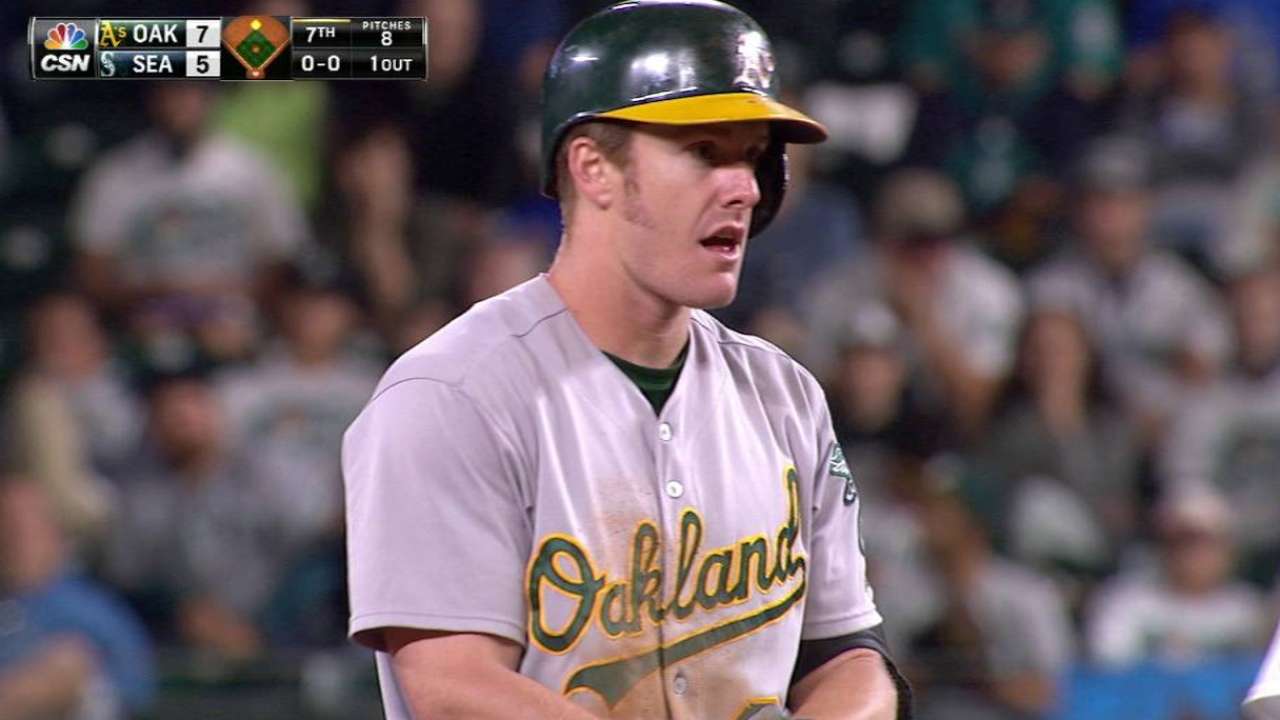 Canha finished 2-for-5, extending his hitting streak to seven games. He's batting .517 in that span.
"We're finding out a lot about Mark Canha right now," Melvin said. "Not only is he a talented guy but he's versatile, plays the game the right way, prepares the right way. He's really making a name for himself. Here recently, he's probably been as good a player as we've had."
Jane Lee is a reporter for MLB.com. This story was not subject to the approval of Major League Baseball or its clubs.