Ninth-inning encapsulates White Sox season
After missed opportunities, rally falls short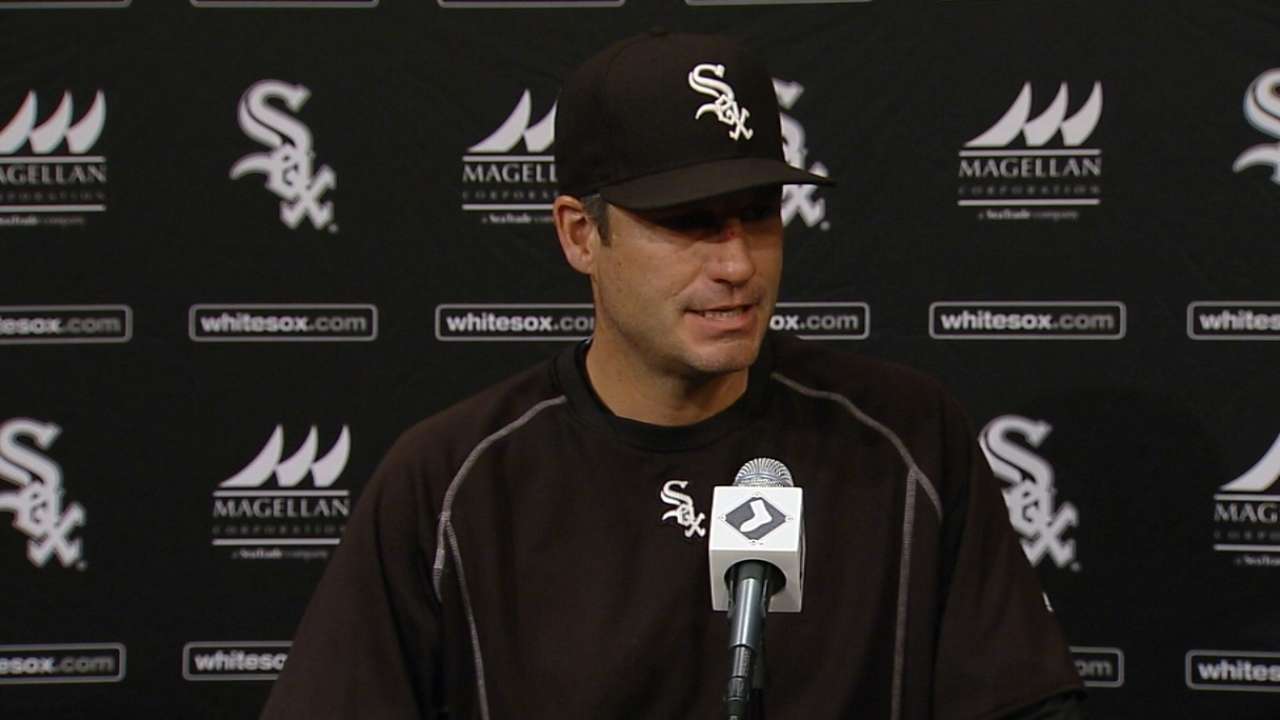 CHICAGO -- For some inexplicable reason, the 2015 White Sox seem to be at their best when their back is against the wall or when they are being counted out. That theory played out again in the ninth inning of Monday's 5-4 loss to the Red Sox at U.S. Cellular Field.
But much like their disappointing 58-65 overall performance, leaving them on the outer limits of the American League postseason picture, the White Sox were just good enough to come up short against Boston closer Jean Machi.
A snapshot of the team's frustration stemming from a 22-25 mark in one-run games came from Carlos Sanchez in those last at-bats. The second baseman fouled out to Jackie Bradley Jr. with Alexei Ramirez on first base as the tying run, and then slammed his bat to the ground as he moved halfway down the first-base line.
• Season of inconsistency perplexes White Sox
"You get frustrated because sometimes you try to fight back and you're getting close to tying the score, but you can't take that next step to get ahead," said White Sox left fielder Melky Cabrera, through interpreter and White Sox Spanish language broadcaster Billy Russo, after Cabrera finished 0-for-4 with an RBI. "That kind of game is where you feel more frustrated."
"I can speak for myself in that the last few times when I give up runs, we score runs and when I don't, we don't," said White Sox starting pitcher Jeff Samardzija, who dropped to 0-5 with a 9.00 ERA over five August starts. "That kind of sums it up the way it's been here a while. We play every day and we play to win those close games. Personally, I have to pitch better to keep the game where it needs to be."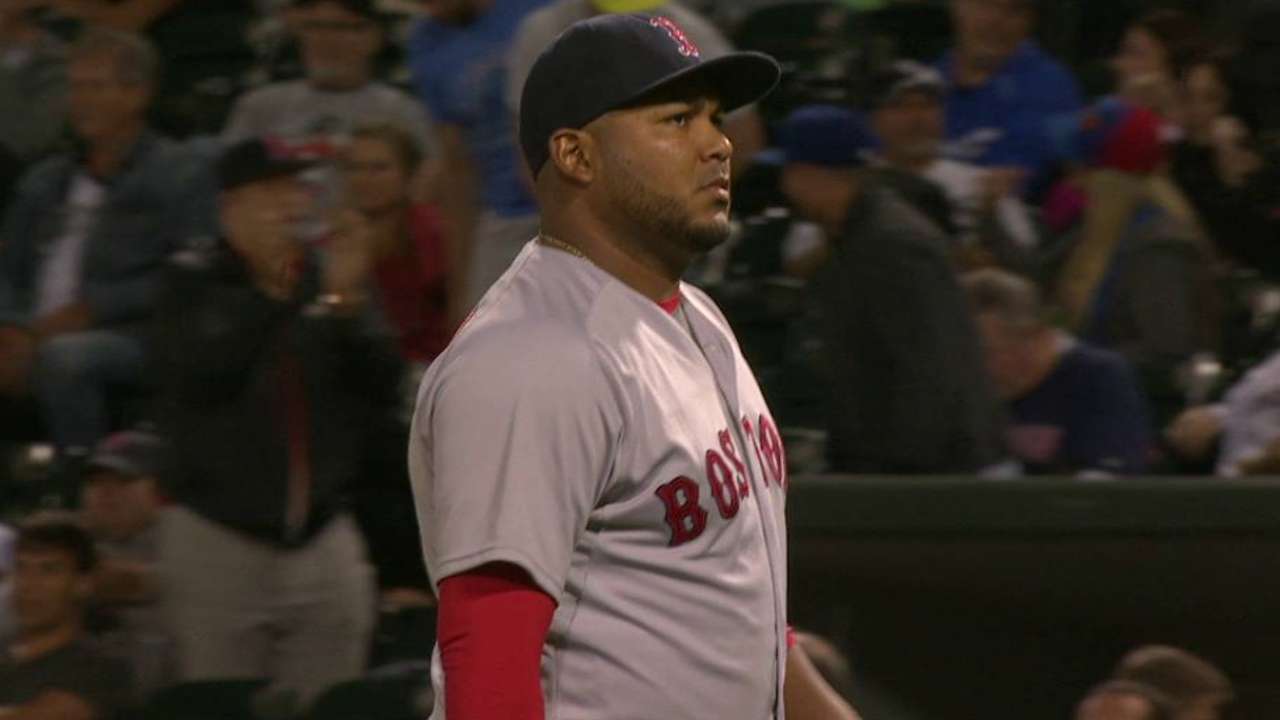 Samardzija wasn't so bad Monday, as he was victimized by a Rusney Castillo three-run homer and Castillo's two-run double. But Samardzija hit Hanley Ramirez with two out and nobody on base in the second to set up Castillo's blast. He walked Brock Holt with one out and one on before Castillo's double in the sixth.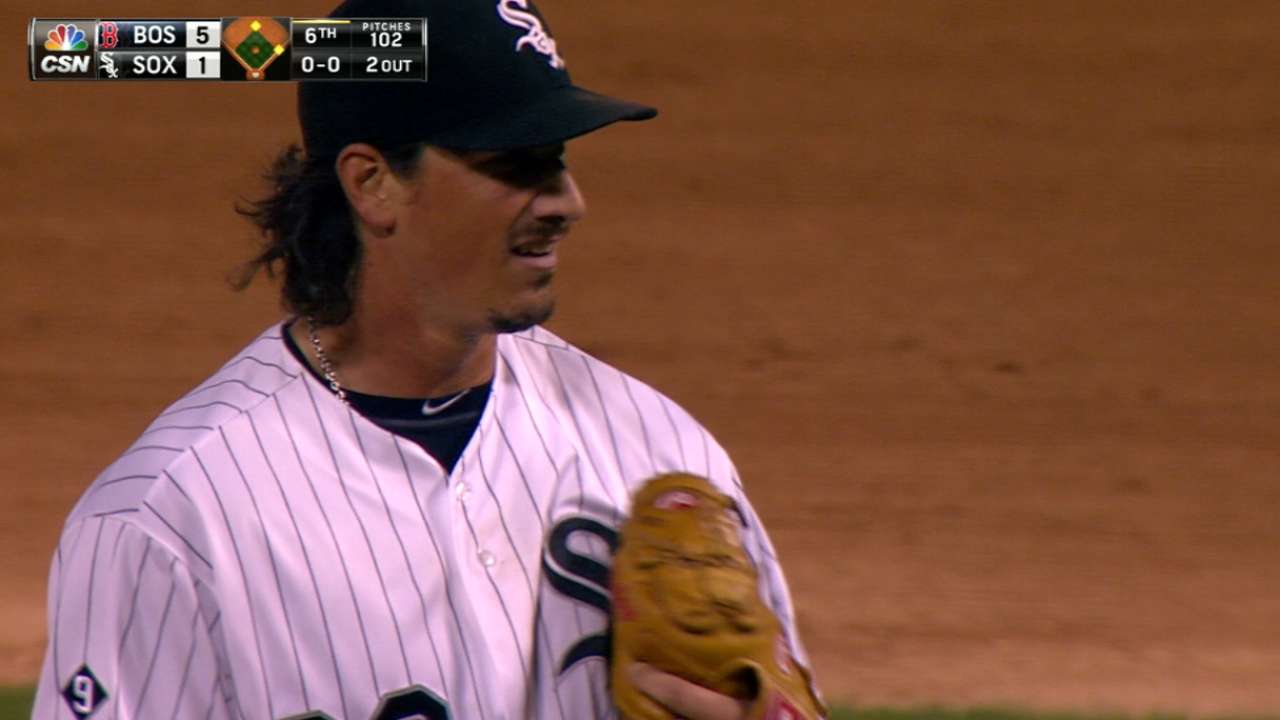 There were missed opportunities for the White Sox against Joe Kelly, such as when Ramirez doubled to lead off the fifth but was stranded, and when Avisail Garcia was thrown out trying to stretch a single into a double to end the sixth. Ultimately, it came down to the ninth.
Jose Abreu doubled and scored on Garcia's infield hit. Adam LaRoche singled to left, and pinch-runner Gordon Beckham's takeout slide on Ramirez's grounder to third prevented an inning-ending double play. That move left it up to Sanchez, whose bat slam told the story of the game and the White Sox season.
"They all count at the end to give you an opportunity," said White Sox manager Robin Ventura of missed opportunities in close games. "They are always important. There's never a time that you sit there and don't think that you wasted one."
Scott Merkin is a reporter for MLB.com. Read his blog, Merk's Works, follow him on Twitter @scottmerkin and listen to his podcast. This story was not subject to the approval of Major League Baseball or its clubs.