Doubront departs in second with foot injury
A's starter hit by line drive in first, leaves after pitching one more inning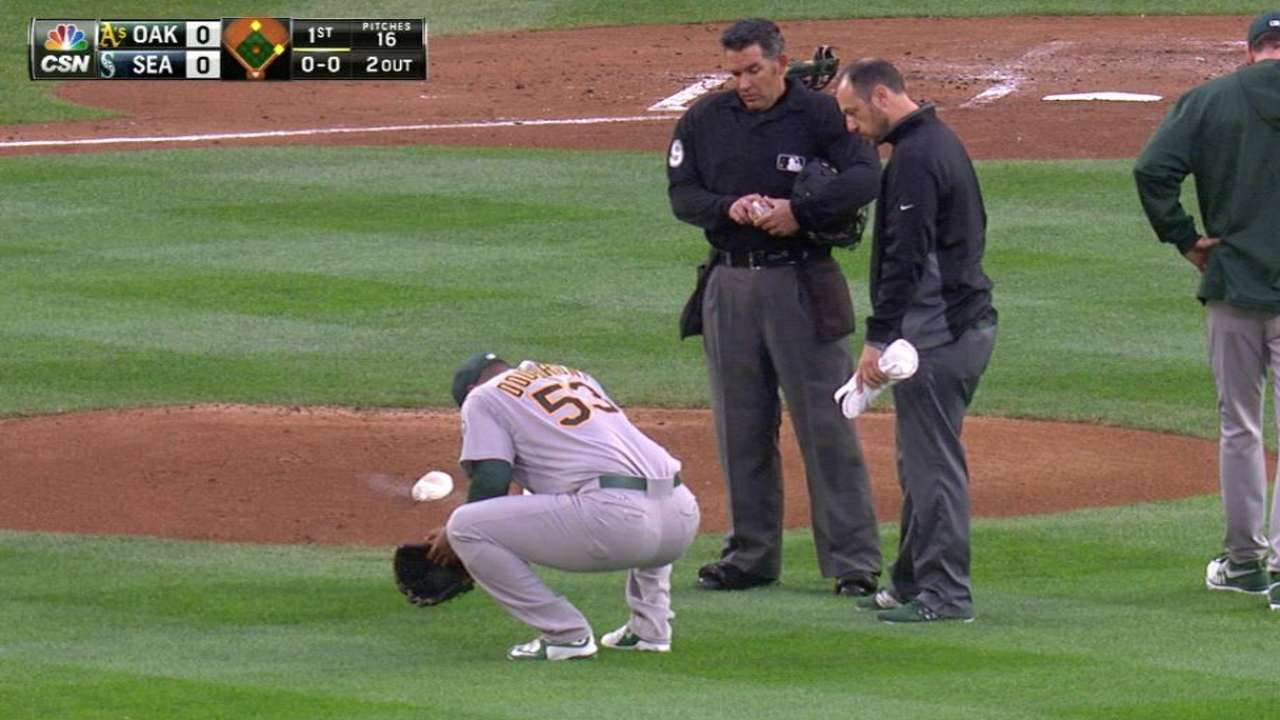 SEATTLE -- A's lefty Felix Doubront exited Monday's start in Seattle after two innings with a right foot contusion. X-rays proved negative, and the club will see how he feels in the coming days before determining if he can make his next start.
Doubront took a comebacker to his foot -- squaring up his middle toe -- in the first inning of Oakland's 11-5 victory but remained in the game for one more frame, departing with four hits allowed and four strikeouts.
"He wanted to stay in," A's manager Bob Melvin said, "but it was hard to watch him limp around out there. Seems like it was affecting every pitch, but I appreciated the fact he wanted to stay in."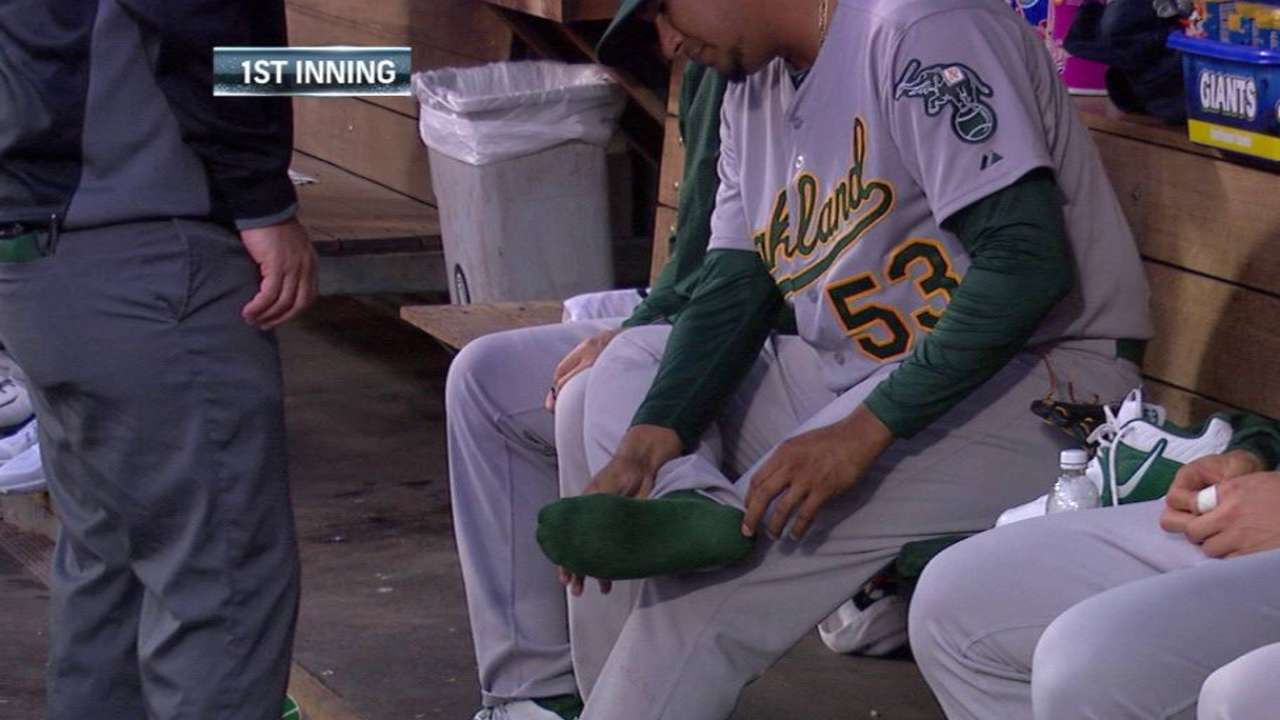 "I said, 'It's not broke; I can continue pitching,'" Doubront said. "It was affecting my release point. I was jumping at the end and trying to figure out how to throw a strike like that. But I was in pain. I was pretty mad and would have liked to continue pitching."
Right-hander Evan Scribner replaced Doubront to begin the third inning, allowing five runs in the frame, but he returned to pitch a scoreless fourth, and Oakland's bullpen faced the minimum over the final six innings.
Jane Lee is a reporter for MLB.com. This story was not subject to the approval of Major League Baseball or its clubs.