Oblique injury likely ends Graveman's season
A's right-hander won't even play catch for three to four weeks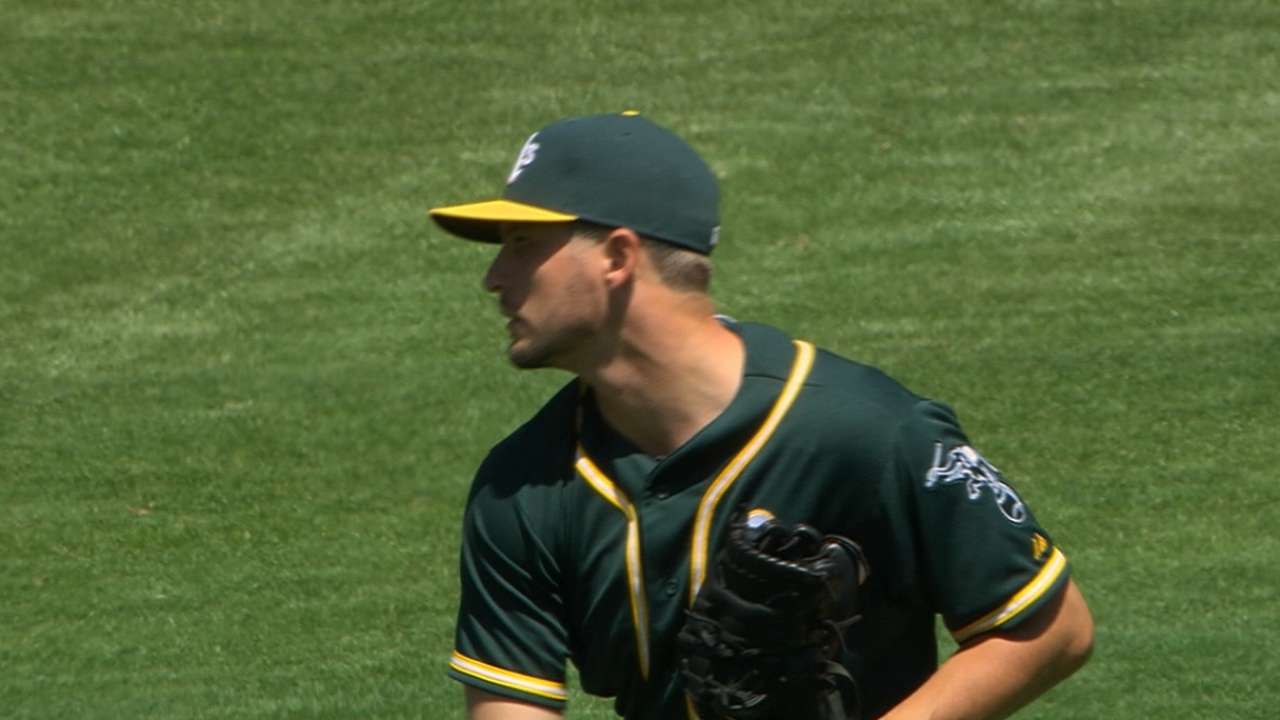 SEATTLE -- A's right-hander Kendall Graveman, who suffered a left oblique strain during his six-inning outing against the Rays on Sunday, is not expected to pitch again this season.
Manager Bob Melvin is not ready to say as much but hinted at the possibility, noting Graveman won't even be back to playing catch for another three or four weeks.
"So whether or not the rest of the season is in jeopardy for him, we're not sure yet," Melvin said, "but it could be a significant amount of time."
Graveman, who remained in the Bay Area on Monday to undergo an MRI, was placed on the disabled list ahead of the club's series opener in Seattle, leading the A's to call up infielder Max Muncy from Triple-A Nashville.
Melvin plans to keep his other four starters on turn and, with an off-day Thursday, won't need a fifth starter until Sept. 1, when rosters expand anyway. Right-hander Aaron Brooks is expected to take Graveman's spot when that happens.
Graveman is 6-9 with a 4.05 ERA in 21 starts for the A's. The rookie posted an 8.27 ERA in his first four starts before being demoted and pitching to a 3.35 ERA in 17 outings upon his return.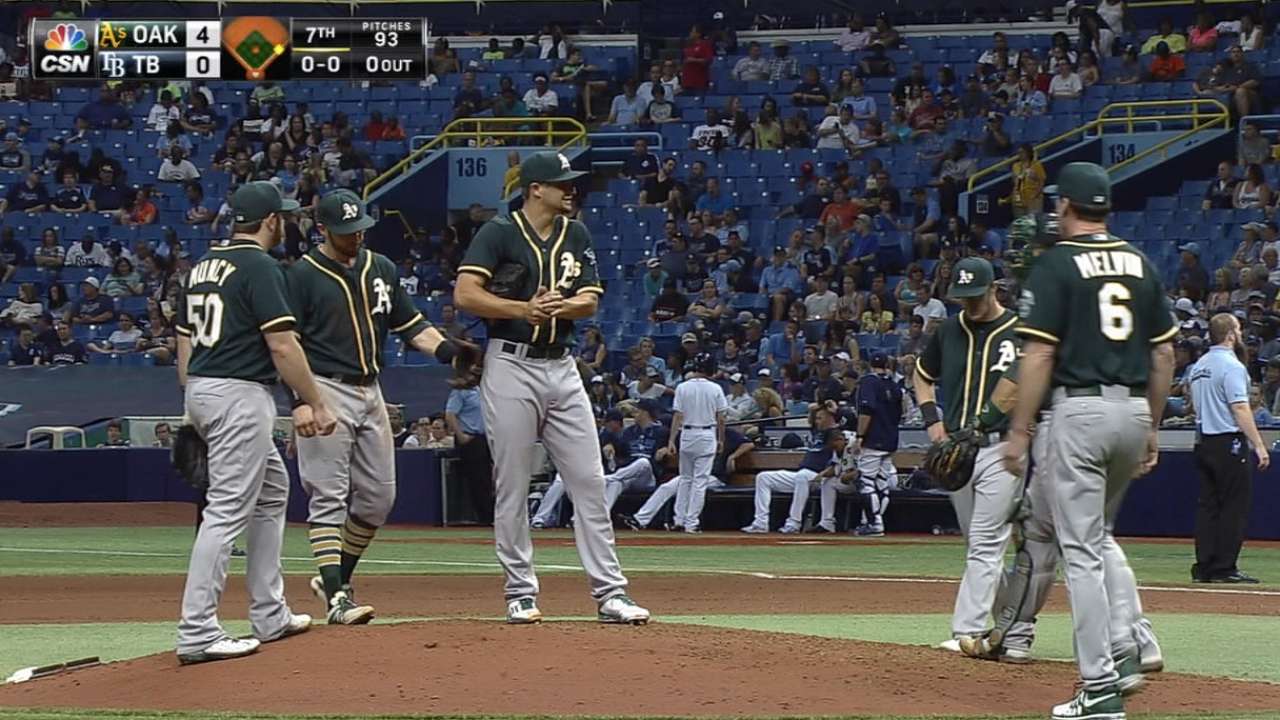 "When you're looking to see how younger pitchers are responding to a full season, we think he's better for it, and he did really well when he had some adversity," Melvin said, "and was able to bounce back from it."
The A's, at least, will be able to cut down Graveman's innings. The rookie had pitched 140 of them, including 115 2/3 at the big league level, in his first full Major League season.
Muncy is beginning his third stint with the A's this year, having hit .207 with two home runs in 35 games. He was batting .268 with four home runs and 27 RBIs in 50 games for the Sounds.
Jane Lee is a reporter for MLB.com. This story was not subject to the approval of Major League Baseball or its clubs.