Royals just have a knack for two-out knocks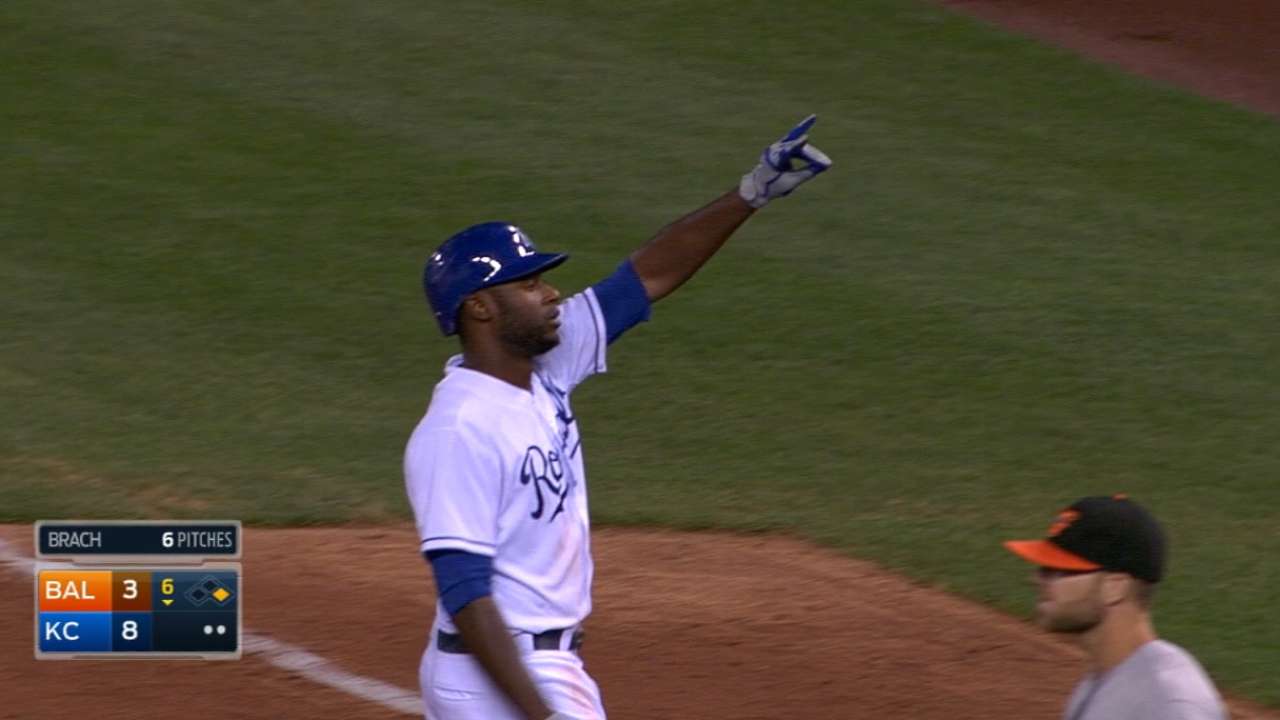 KANSAS CITY -- Much like they have all season, the Royals simply don't know when to quit -- with two out that is.
Like they did in a four-run, ninth-inning uprising on Sunday to beat the Red Sox, the Royals' two-out attack rose up again on Monday night by scoring seven times in the sixth inning en route to an 8-3 win over the Orioles.
Kansas City now has scored 220 runs this season with two out -- only Boston has scored more with 239.
And it all started with Mike Moustakas' two-run homer that tied the score at 3.
"It's awesome," Moustakas said. "Just shows the resilience of this team. We never quit, never give up. We were able to keep that rolling. After that, everybody seemed like they were getting hits. Salvy [Salvador Perez] with a hit and Omar [Infante] later on with the big triple, ended up coming in on the error.
"That's what this offense is capable of. We never quit, you can do a lot of damage with two outs and I think we proved that tonight."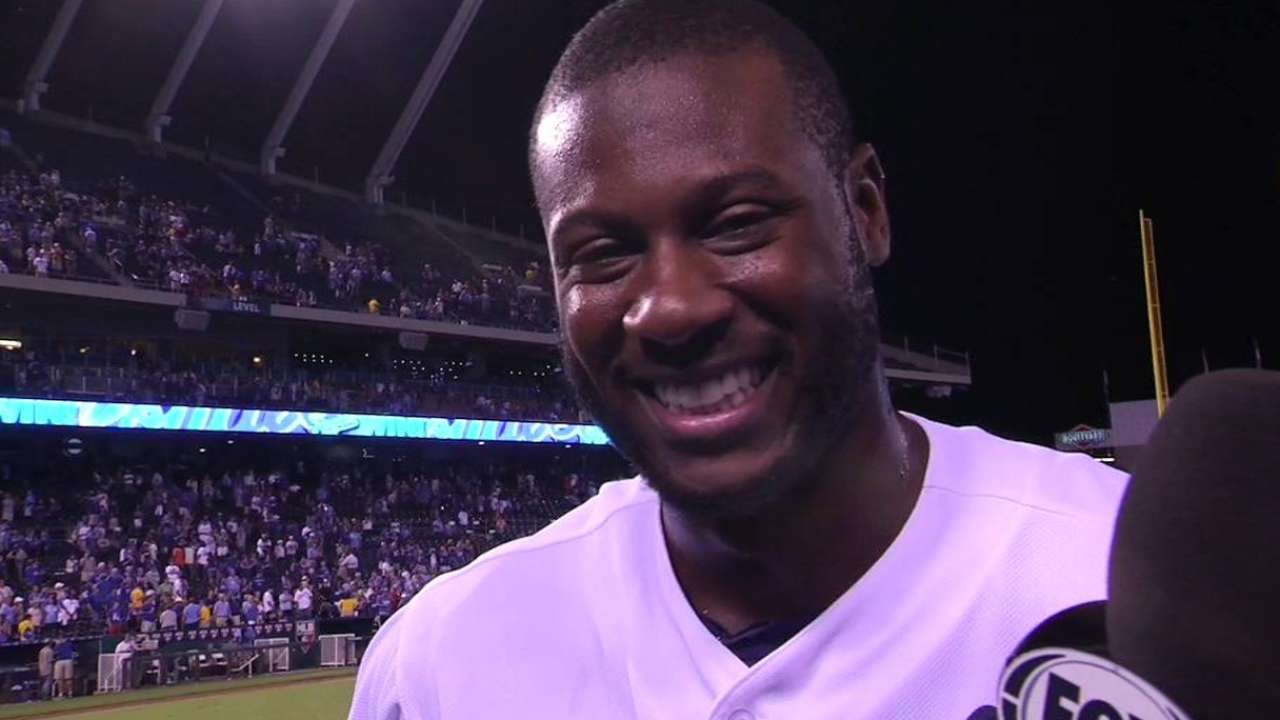 After Moustakas' homer came a single, double and then Infante's two-run triple which resulted in another run when he scored on a throwing error. Suddenly it was 6-3.
But the Royals weren't finished. Alcides Escobar poked a single. Ben Zobrist singled and went to second on a throw to third.
That brought up Lorenzo Cain, who already had made an out in the inning.
"No one definitely wants to do it [make two outs in an inning]," Cain said. "But if it happens, that's baseball."
Worry not. Cain leads the American League in two-out hitting with a .391 average and he's second in the Majors to Dee Gordon (.421).
"I don't pay attention to any of that," Cain said, before adding with a smile, "It's nice, though. ... It just shows the inning is never over. You just keep fighting."
Cain promptly bounced a two-run single up the middle and it was 8-3.
Manager Ned Yost has no explanation for his team's penchant for hitting with two out.
"Man, just a barrage," he said. "We just kind of caught fire there, with seven two-out runs being produced. Guys just kept putting together good at bats."
"I don't know what it is. I don't. They are just a good group that with two outs, they don't let down. They just focus on good at-bats."
Jeffrey Flanagan is a reporter for MLB.com. Follow him on Twitter at @FlannyMLB. This story was not subject to the approval of Major League Baseball or its clubs.