Yost won't push 'cranky arms' down stretch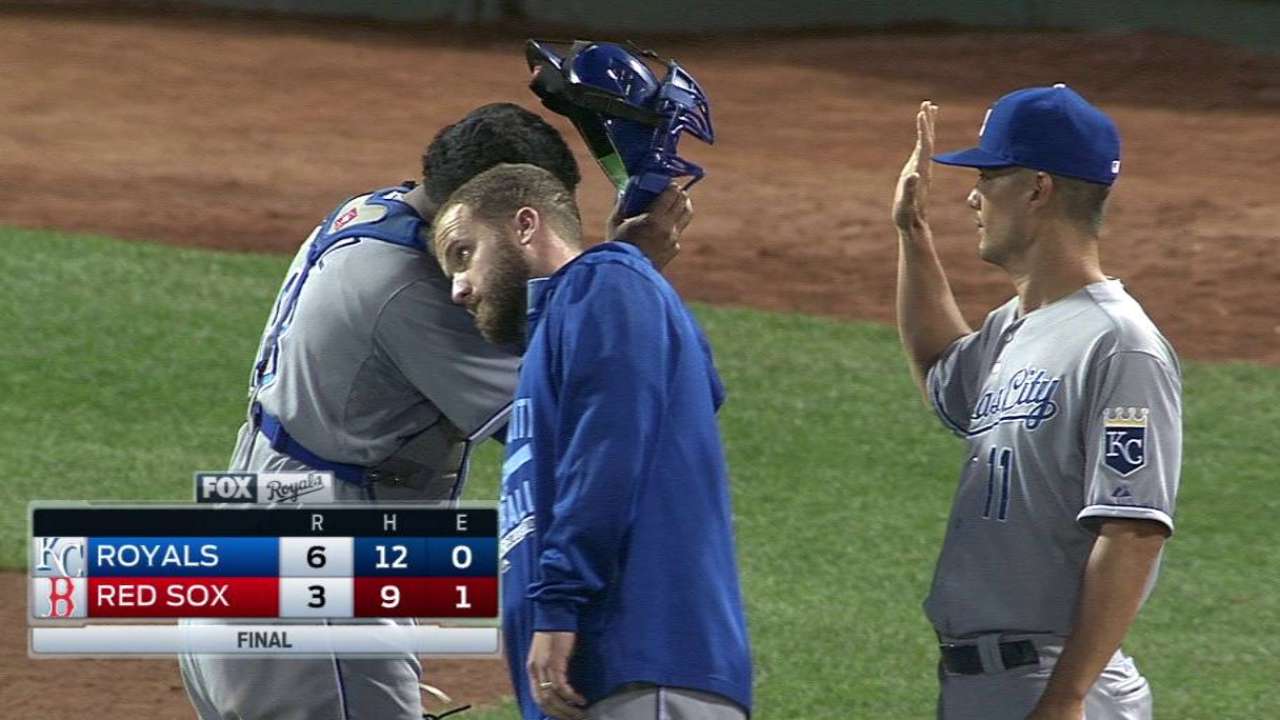 KANSAS CITY -- Royals fans may have noticed that on certain occasions in the past few weeks, certain relievers were unavailable, even though no specific injury was listed for that pitcher.
That is simply standard operating procedure this time of year, manager Ned Yost said before Monday's series opener against the Orioles.
"Pitchers get sore," he said. "They all deal with things. But these guys know their bodies. And with a big [divisional] lead, they are not going to push anything.
"We ask them every day, 'How you doing? How you doing?' And both [Ryan] Madson and Holly [Greg Holland] said they were a little stiff [on Sunday]. Everybody gets stiffness."
Yost said he trusts his bullpen to be honest with him.
"They are very good about telling us, 'Yes.' 'No.' 'Maybe, I can come in and get an out,'" Yost said.
Holland, in fact, asked out of Saturday's win over Boston because of some minor stiffness. The Royals held a 6-2 lead going into the ninth, but when a couple of runners got on with two out, Yost signaled for Holland.
"He just didn't want to pitch in a non-save situation," Yost said. "But when it became a save situation, he was in the game -- six pitches later, a save.
"Guys deal with soreness all the time. We have a term for it -- it's 'cranky.' If you ask a guy about his arm and he says it is 'Cranky,' then that's a no-go. Holly came in [Sunday] and said he was cranky. That's a no.
"And usually the next day, they're fine and ready to go. Everybody in that bullpen goes through it two to four times a year. You just deal with it."
Yost said it would be a far different scenario if the Royals had just a one-game lead in the American League Central as opposed to 12 1/2 entering Monday's games.
"Absolutely, they would battle through it if they had to," Yost said. "They have in the past. But when they're not ready on some nights, it doesn't send up huge red warning signs. It's just normal for us."
Jeffrey Flanagan is a reporter for MLB.com. Follow him on Twitter at @FlannyMLB. This story was not subject to the approval of Major League Baseball or its clubs.