Hale sent to Triple-A, clearing spot for Bettis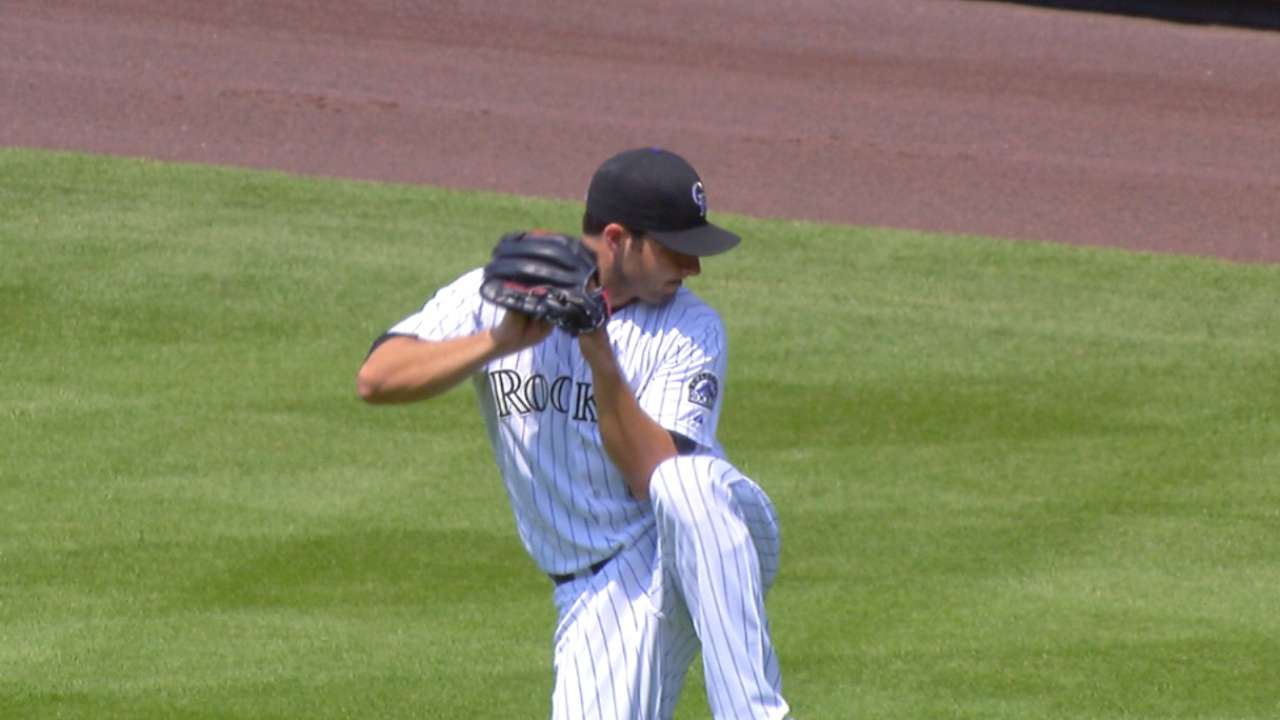 ATLANTA -- The Rockies announced Monday that they optioned right-hander David Hale to Triple-A Albuquerque, one day after he uncorked a club-record four wild pitches in a 5-1 loss to the New York Mets in Denver.
Hale, who was 3-5 with a 6.15 ERA in 11 games (10 starts) with Colorado, struck out nine and retired the last 10 hitters he faced Sunday. But his outing was ruined by back-to-back wild pitches in the second, both of which scored runs.
He ended up throwing 97 pitches in his six innings and gave up six hits, walking two, in taking the loss.
The Rockies filled Hale's spot on the 25-man roster by activating righty Chad Bettis, who has been on the disabled list since July 19 with elbow inflammation. Bettis, who is 5-4 with a 3.88 ERA in 13 starts this season, is scheduled to start Tuesday against the Braves in Atlanta (5:10 p.m. MT).
John Donovan is a contributor to MLB.com. This story was not subject to the approval of Major League Baseball or its clubs.