Bethancourt recalled, will see playing time
Marimon rejoins bullpen; Perez optioned; Aardsma DFA'd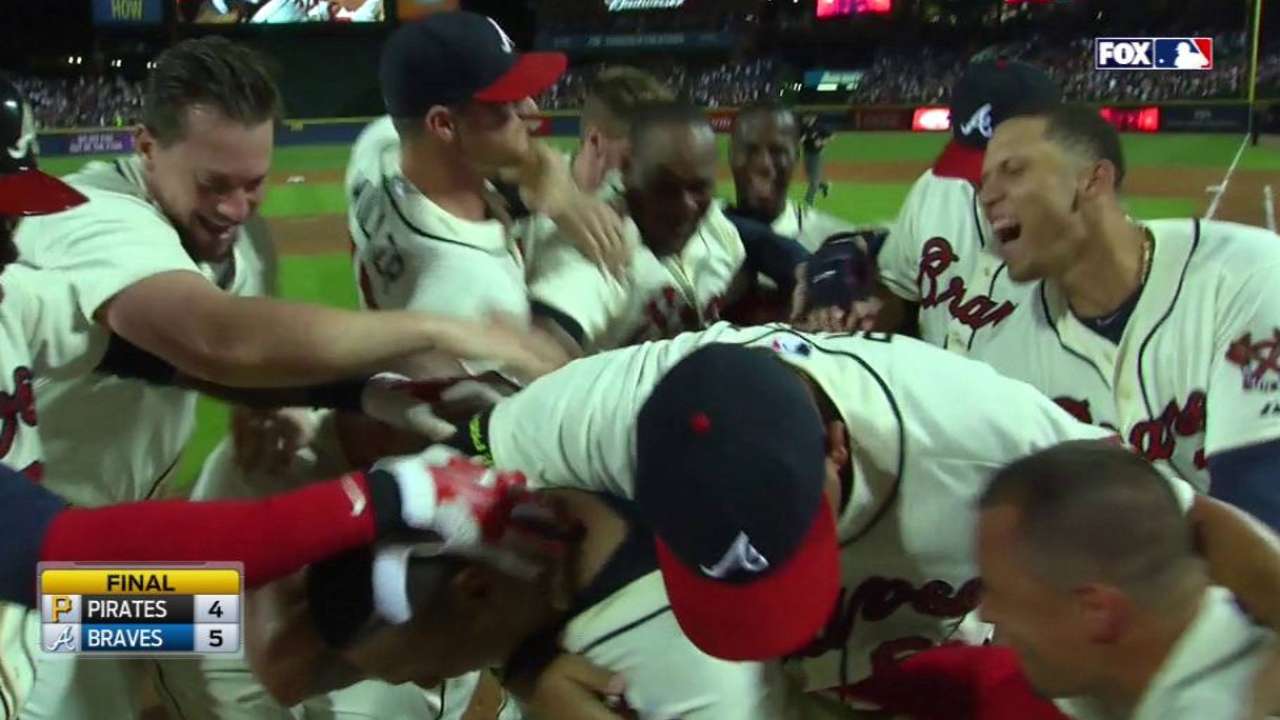 ATLANTA -- It didn't take Christian Bethancourt long to realize that he missed the Major Leagues. The rookie catcher (who turns 24 on Sept. 2) realized it sometime on June 15, the day he was optioned to Triple-A Gwinnett.
Monday afternoon at Turner Field, Bethancourt admitted he could barely contain his emotions when he found out he was being recalled by the Atlanta Braves.
"Whenever you get sent down, the first second you're going to miss the big leagues," said Bethancourt, who started and batted fifth in the series opener against the Colorado Rockies. "When you get that call back up, your emotions explode. You're just happy to be back here."
Bethancourt started the season in Atlanta, but batted .198 (20-for-101) with a homer, six doubles and nine RBIs in 29 games.
Braves manager Fredi Gonzalez is eager to see how Bethancourt has improved in his time at Gwinnett, where he batted .327 (66-for-202), with 19 doubles, four homers and 31 RBIs.
"We have to give him an opportunity," Gonzalez said. "I've been talking to [Gwinnett manager] Brian Snitker a lot about him. He says he's played well. So we're going to give him an opportunity to play a little bit."
While offensive improvement would be welcome, Gonzalez's biggest concern was how Bethancourt had improved his defensive game.
"From day one, I've never even spoken about his offensive stuff," Gonzalez said. "It's always been the defensive side of the ball and handling a pitching staff and running a game, that kind of stuff."
Bethancourt had a .987 fielding percentage, committed three errors, and had a team-high five passed balls prior to being sent to Gwinnett. Braves pitchers had a 4.46 ERA in the games he caught, also the team high.
Bethancourt believes that his results will be different this time around as he follows the blueprint he used in Gwinnett.
"I'm going to try to be the same guy I was down there and put everything that I learned while I was with the Triple-A team [to use], keep doing the same while I'm up here," he said. "More than anything I was more consistent down there. I needed to learn and I think I did."
Gonzalez believes that Bethancourt still has a lot of learning to do to master the position but is plenty patient.
"I always thought that the catching position took a little bit longer to develop, and this guy's only 23 years old," said Gonzalez, who caught in the New York Yankees farm system in his playing days. "He may not even get it until he's 25 or 26 because there's a lot of responsibility in the catcher's position. It's a hard position to just step in, but we'll give him an opportunity to play and see what he can do the next five weeks."
The anticipation of Bethancourt's return was tempered by what Gonzalez called a "hard" decision to sit veteran A.J. Pierzynski. The 38-year-old, who was signed during the offseason to mentor Bethancourt, has been one of the most dependable hitters for the Braves all season. He entered the Rockies series hitting .294 (second on the team), with seven homers (third) and 40 RBIs (fifth). He also was fifth in on-base percentage (.336) and tied for fourth in slugging percentage (.426).
With backup Ryan Lavarnway having earned his stripes, the Braves decided they will carry three catchers until the rosters expand to 40 on Sept. 1.
The three-catcher system and the sudden glut of outfielders also led to the Braves sending outfielder Eury Perez to Gwinnett.
"I told him he did a great job for us," said Gonzalez of Perez, who batted .269 with five RBIs and a .331 on-base percentage in 47 games. "You can't promise anybody anything. You can't say, 'You're going to be back up in three days or four days,' but I told him that the way he went out and did everything we asked him, there would be a good chance that when the rosters expand that you will see him again in a Braves uniform."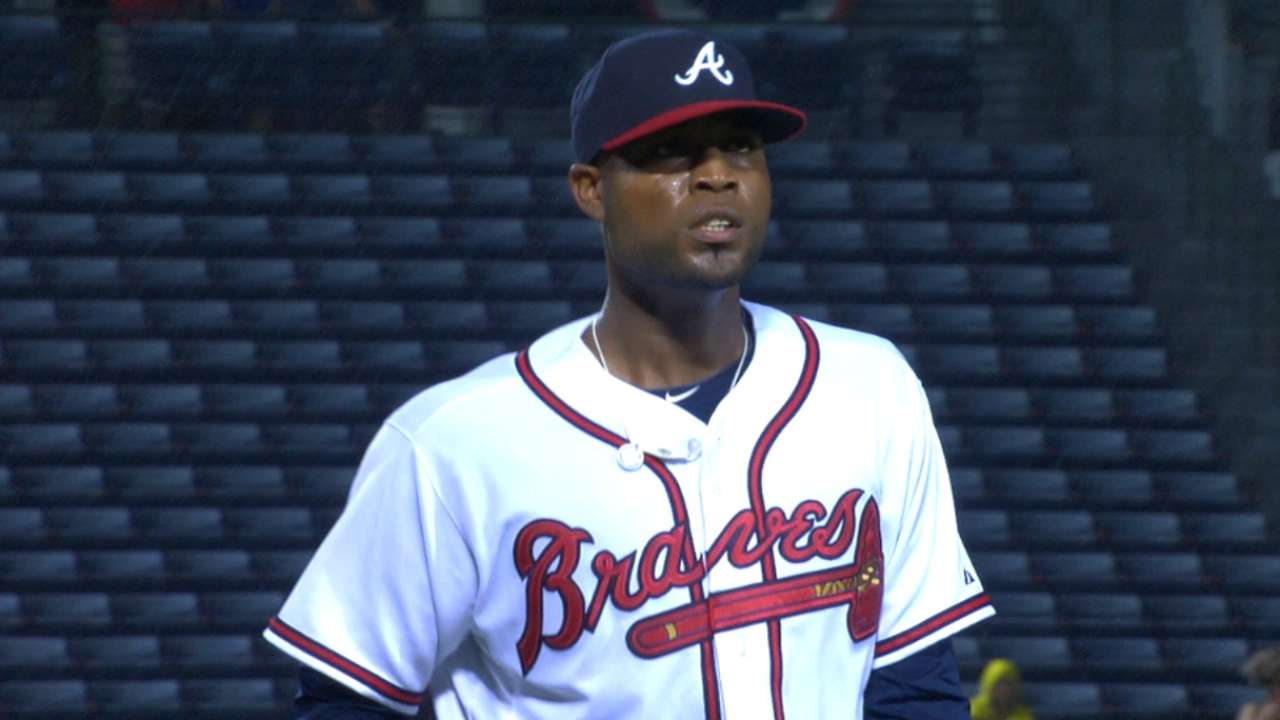 Atlanta also called up right-hander Sugar Ray Marimon from Gwinnett. Marimon is making his third stint with Atlanta in 2015. He was 0-1 with a 7.71 ERA in six games (all in relief). At Gwinnett, he was 5-4 with a 3.31 in 17 appearances (14 starts). To make room for Marimon, Atlanta designating right-hander David Aardsma for assignment. Aardsma was 1-1 with a 4.70 ERA in 33 games, holding opposing hitters to a .223 average.
Jon Cooper is a contributor to MLB.com. This story was not subject to the approval of Major League Baseball or its clubs.