Urban Youth Academy to host Katrina 10 Commemorative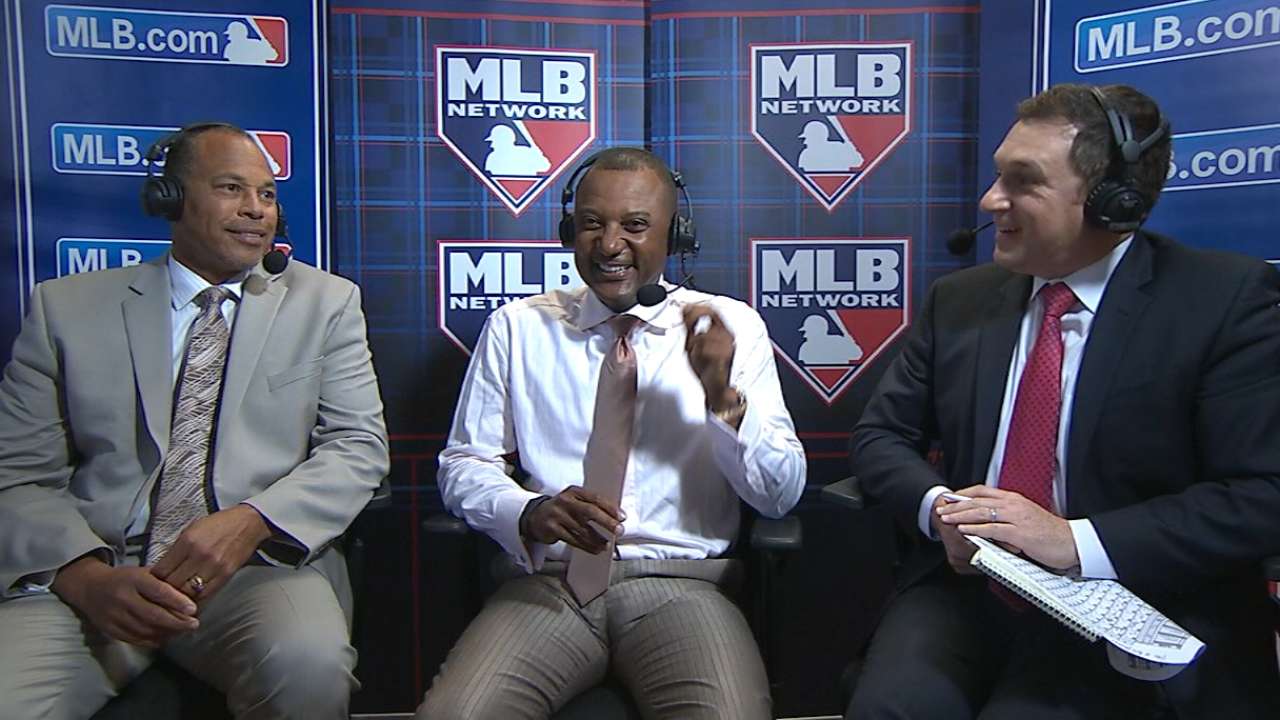 The city of New Orleans will toast to the spirit of revitalization on Wednesday at the Urban Youth Academy, which was salvaged from land swamped by Hurricane Katrina.
The event will be called "Katrina 10 Commemorative: Sports and Mentoring Uplift New Orleans," and it will feature visits from Mayor Mitch Landrieu, Congressman Cedric Richmond and Darrell Miller, MLB's vice president of youth and facility development, among others.
Two outstanding young students -- Christian Marshall and Marshante Collins -- will be awarded Jack Fielkow Scholarships to further their educations. Marshall, the valedictorian at McDonogh #35 College Preparatory School, will be attending Tuskegee University, and Collins will be attending Dillard University.
Marshall's scholarship came from his involvement with the Urban Youth Academy, and Collins was backed by Each One Save One, a mentoring program based in New Orleans. Eddie Davis, manager of the New Orleans Urban Youth Academy, issued an official statement about the scholarship Monday.
"We are extremely excited about this year's scholarship recipient who has exhibited excellent leadership and focus both on and off the field," Davis said of Marshall in a press release.
"We feel confident that the training and outreach provided through MLB Urban Youth Academy will be beneficial to his continued growth and development into college and beyond... Christian is just one of the thousands of young men and women the New Orleans MLB Urban Youth Academy has reached through mentorship, education, and baseball and softball-related activities. It's an honor to host this special event, and we will continue to strive to do our part in making a positive impact on the region."
The New Orleans Urban Youth Academy opened in 2012 in the refurbished Wesley Barrow Stadium that was ravaged during Hurricane Katrina. More than 2,500 New Orleans area kids have taken advantage of the academy's free baseball and softball instruction.
"This program fills an important need in our city," said New Orleans City Councilmember Jared C. Brossett in the official press release. "Participation in sports and mentorship gives our youth focus and a path of opportunity to realizing their dreams in athletics and beyond. The sponsors of this program deserve praise for the time and resources they are dedicating to the children of New Orleans."
Arnie D. Fielkow, a former New Orleans city council president, started the Jack Fielkow Scholarship in honor of his late father Jack. The elder Fielkow was a sports enthusiast and a passionate advocate for the city of New Orleans. The scholarship is designed to give back to the local community that he loved.
"My family and I are honored to participate in the Katrina 10 event at the MLB Urban Youth Academy," said Fielkow. "The Academy is a great asset to the New Orleans community, and we look forward to continuing the Jack Fielkow College Scholarship program for years to come."
Spencer Fordin is a reporter for MLB.com. This story was not subject to the approval of Major League Baseball or its clubs.