Capps likely out for series against Pirates
Reliever continues recovery from right elbow strain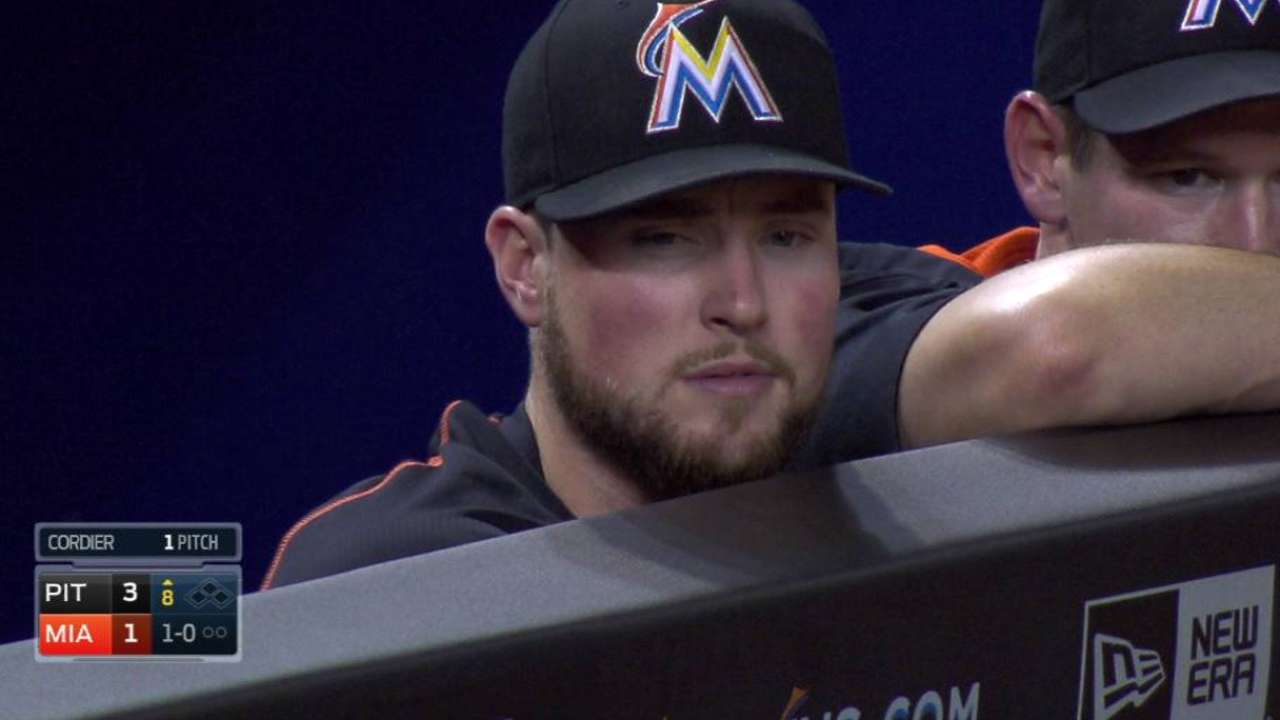 MIAMI -- With right-hander Carter Capps still not satisfied with his fastball after throwing a bullpen session off the mound on Sunday, the Miami reliever likely won't be back for the four-game Pirates series, as previously speculated.
"Right now I don't feel anything on the sliders, and the long toss has been great," Capps said prior to Monday's series opener against Pittsburgh at Marlins Park. "Still a little discomfort on the fastball once I'm off the mound -- I think just with the incline."
Capps, who has been on the disabled list since Aug. 3 with a right elbow strain, is hoping the minor discomfort with his fastball will subside within the next few days. The hard-thrower -- whose fastball sits around 100 mph -- didn't plan to throw on Monday.
In 31 innings this season, he has a 1.16 ERA and 58 strikeouts.
"I feel pretty good," Capps said. "My bullpens, I'm still throwing the ball down in the zone and throwing a lot of strikes. I'm not really worried about that -- mainly just being able to go out there and not have any reservations when I'm facing batters."
While Capps will likely pitch at least one rehab game once he progresses from bullpen sessions, he hasn't been told of any plans.
"It's solely dependent on how my arm feels," Capps said when asked when he'll be back.
Steve Wilaj is an associate reporter for MLB.com. This story was not subject to the approval of Major League Baseball or its clubs.