Inbox: Can the Blue Jays re-sign Price?
Beat reporter Gregor Chisholm answers questions from fans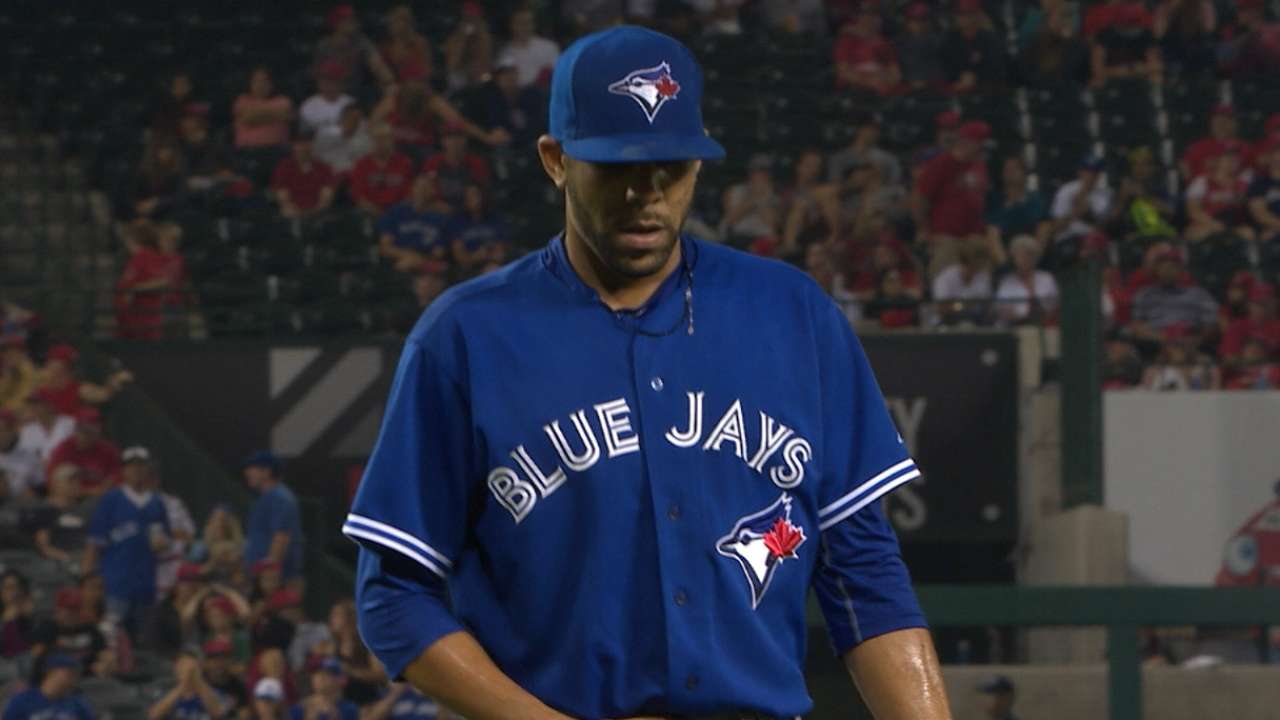 I might be early in asking this, but do you think there's any chance the Blue Jays will extend an offer to retain David Price beyond this season?
-- Paul E., Fonthill, Ontario
When the Blue Jays acquired Price prior to the non-waiver Trade Deadline, I felt there were a few things that needed to happen before the club could be considered a realistic landing spot for the soon-to-be free agent. Attendance needed to increase, ratings on television needed to soar and Toronto needed to make the postseason.
Two of those things already happened, with fans showing up in numbers that haven't been seen since 1993 and record-setting television ratings on Sportsnet. The final piece of the puzzle still needs to occur, but the Blue Jays have clearly established themselves as a front-runner in the pennant race.
Despite all of those positive developments, it's still going to be an uphill battle to sign Price. It's possible he will command more than $200 million, and there will be no shortage of big-market suitors, with the Cubs and Dodgers possibly leading the way.
The deeper Toronto goes into the postseason, the more pressure will be on ownership to provide a significant increase in payroll for 2016. So the good news is that even if Price doesn't return, the Blue Jays should be able to afford another front-line starter.
Who do you expect the Blue Jays to call up in September? I see them calling up Dalton Pompey and Roemon Fields, but I am not sure who else.
-- Michael Z., Bolton, Ontario
The approach to September callups will be a lot different than in previous seasons. The emphasis is obviously on trying to win now, so you're not going to see the club promote some of its younger prospects just for the sake of them getting experience at the big league level.
A lot of the names in the mix are players that will be very familiar to Blue Jays fans. Left-hander Aaron Loup and Ryan Tepera likely will return, while Andrew Albers, Scott Copeland or Jeff Francis could be in the mix for a long reliever spot. Steve Delabar and Chad Jenkins also might receive some consideration, but Toronto will want to avoid the bullpen becoming too crowded, so that could also rule them out.
In terms of position players, Pompey is pretty much guaranteed to be back, while Munenori Kawasaki and Matt Hague also would make a lot of sense. Fields is an interesting case, because he would need to be added to the 40-man roster and there won't be any playing time available, but he's ideally suited to strictly be used as a late-game pinch-runner. It's worth noting that Triple-A Buffalo's season doesn't end until Sept. 7, so some of the promotions might be delayed until the Bisons' schedule is completed.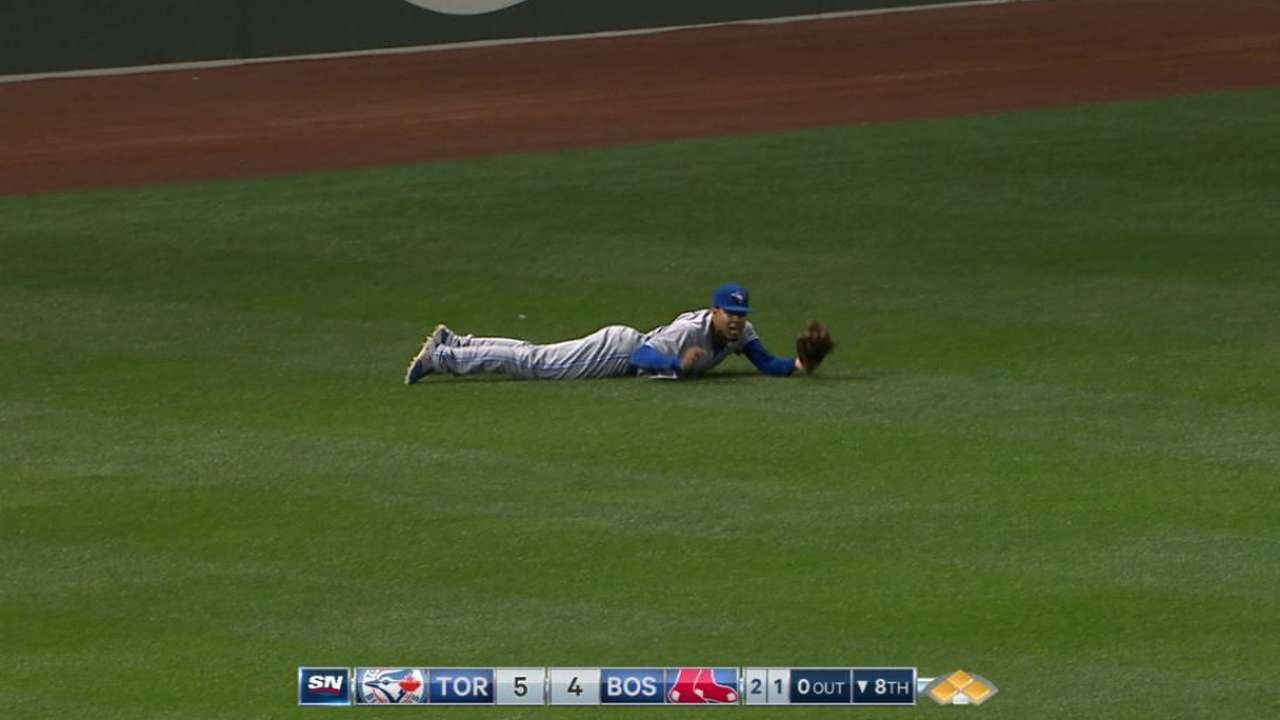 Will this new influx of fans -- and revenues -- affect the Blue Jays' head office in terms of speeding up the process of getting some grass in Rogers Centre?
-- Kent, Calgary, Alberta
The easy answer here is no, it will not speed up the process of getting natural grass. There is currently a project underway at the University of Guelph that is examining the possibility of installing grass, but the earliest the club could implement that type of change would appear to be 2018.
The tentative plan called for Guelph plant scientist Eric Lyons to present the first large-scale seeding of grass options at some point this fall. That grass would need time to properly grow, and then the tests for durability and playability for Major League Baseball will begin. It's a complex process, and considering the Rogers Centre roof is often closed, a number of steps need to be taken to ensure this project would actually work.
Money isn't the issue, at least not right now. Toronto would eventually need to make a number of costly upgrades to Rogers Centre because it's currently a stadium without a drainage system, but we're still at least a year away from having that type of serious conversation. Still, winning and increased revenue certainly shouldn't hurt the chances of making those renovations and upgrades a reality.
What can we realistically expect from Marcus Stroman when he returns in September?
-- Tim C., Ottawa, Ontario
The Blue Jays should have an answer to that question within the next week or so. Stroman pitched in a simulated game on Monday, and he'll repeat that process in another five days and then officially start a brief rehab assignment with Buffalo at the beginning of September.
Stroman will only have enough time to make two rehab starts for the Bisons before their season comes to an end, and while that's not ideal, it should be enough to stretch him out to five innings or so. The most realistic scenario would see Stroman return in the bullpen, but he hasn't given up hope about joining the rotation for the stretch run.
All of the reports have been positive so far, but Stroman has been limited to live batting practice and Monday's simulated game. Until we see him pitch in a competitive Minor League game, it's impossible to know how far he has come in a short time. One thing everybody knows about Stroman, he should never be counted out.
Do you think Mark Buehrle will be with the Blue Jays next season?
-- Daniel C., England
First, I can definitely confirm that Buehrle has really enjoyed his time in Toronto and with the Blue Jays. When he first arrived here, he was skeptical at best, and he's since readily admitted that he never would have signed with the club as a free agent because he had a lot of misconceptions about playing in a foreign country.
That's no longer the case, but I still wouldn't expect Buehrle to return. That has nothing to do with the club. It's more about the preferences of someone who is getting closer to retirement. Buehrle hasn't officially decided whether he will pitch another year, but if he does, I wouldn't be surprised if a team such as the Cardinals would be high on his priority list. That would give him an opportunity to finish his career at home, while a return to the White Sox also could be possible. That said, a deep run into the postseason with Toronto could impact Buehrle's decision.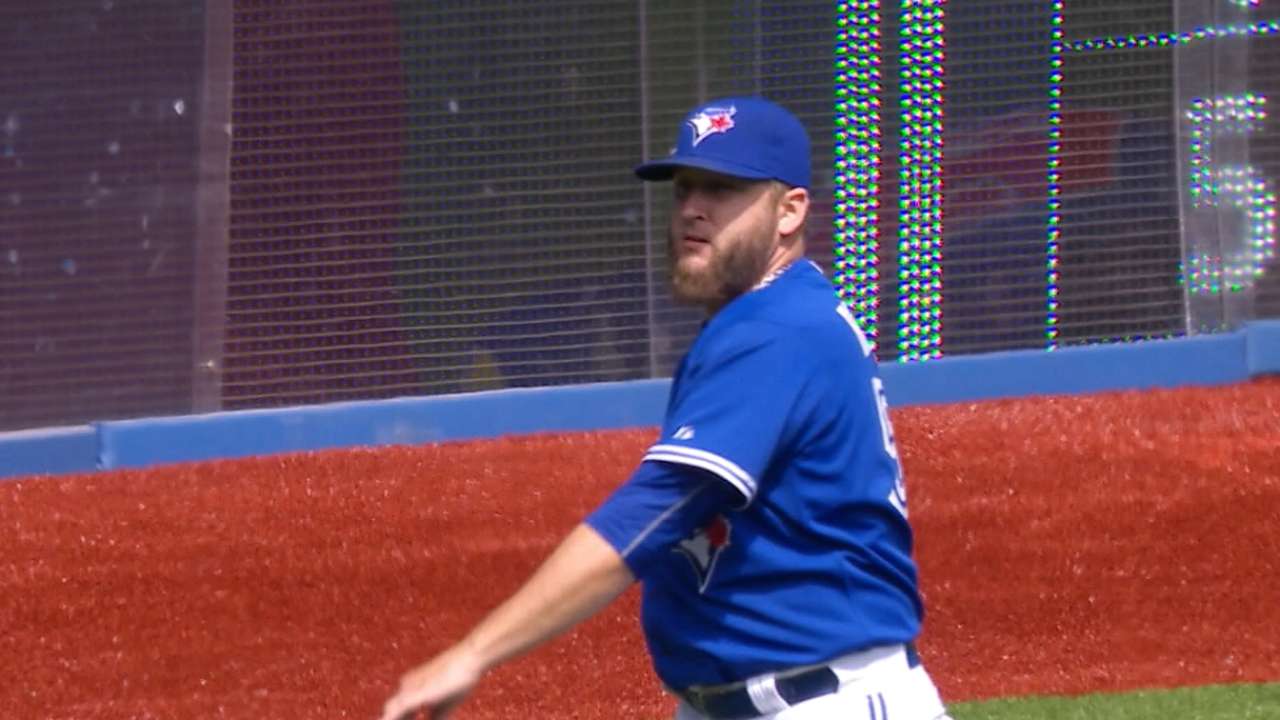 Is Devon Travis going to play again this season?
-- Kelly A., Toronto
It's starting to look less and less likely, but the answer to that should become clear in the coming days. Travis is scheduled to join the Blue Jays this week in Texas, where he will be re-examined by doctors to see what, if any, progress has been made in his strained right shoulder.
Toronto doesn't seem to be very optimistic about it. Manager John Gibbons still doesn't know when Travis will be able to resume swinging the bat and general manager Alex Anthopoulos' decision to acquire infielder Cliff Pennington seemed to indicate the club was moving forward without Travis in the immediate plans. At this point, I'd be very surprised if he makes it back this year.
Can Josh Donaldson be stopped?
-- Eric D, Spencerville, Ontario
The Angels believe the answer to that question is an emphatic "no."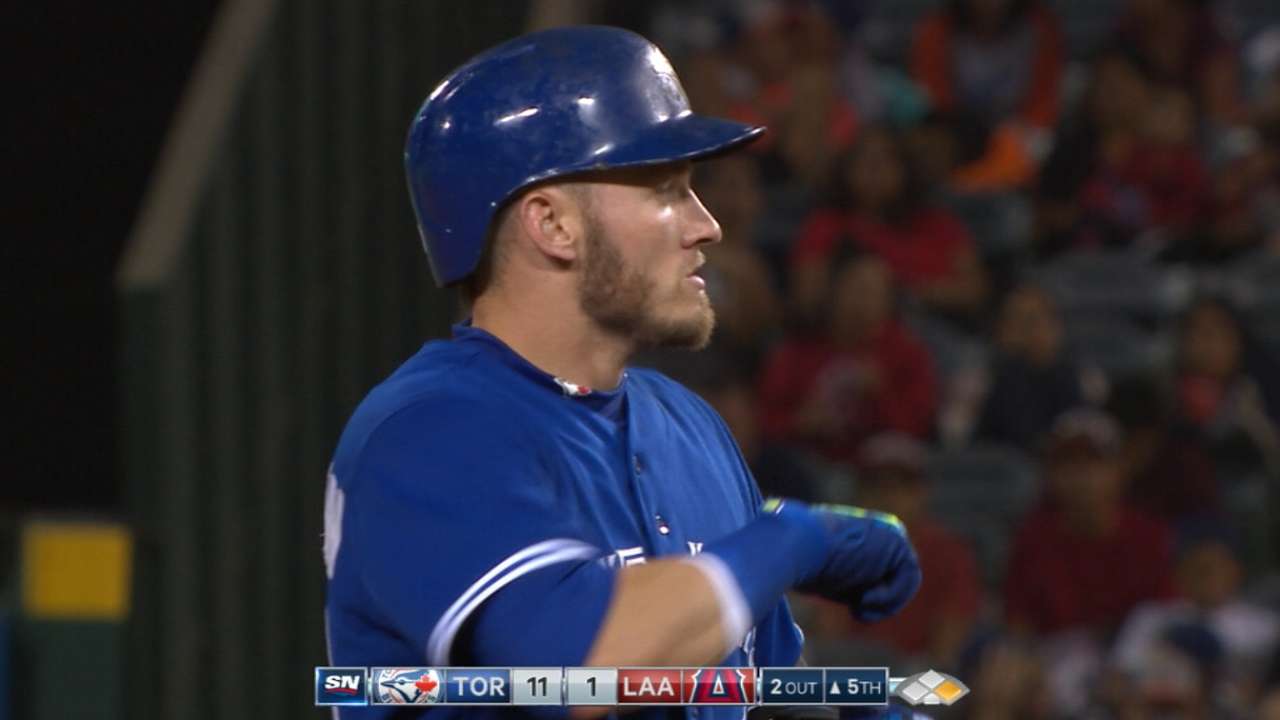 Gregor Chisholm is a reporter for MLB.com. Read his blog, North of the Border, follow him on Twitter @gregorMLB and Facebook, and listen to his podcast. This story was not subject to the approval of Major League Baseball or its clubs.