Pesky Pollock selected as NL Player of Week
D-backs outfielder led Majors with 14 hits, batted .483 in six games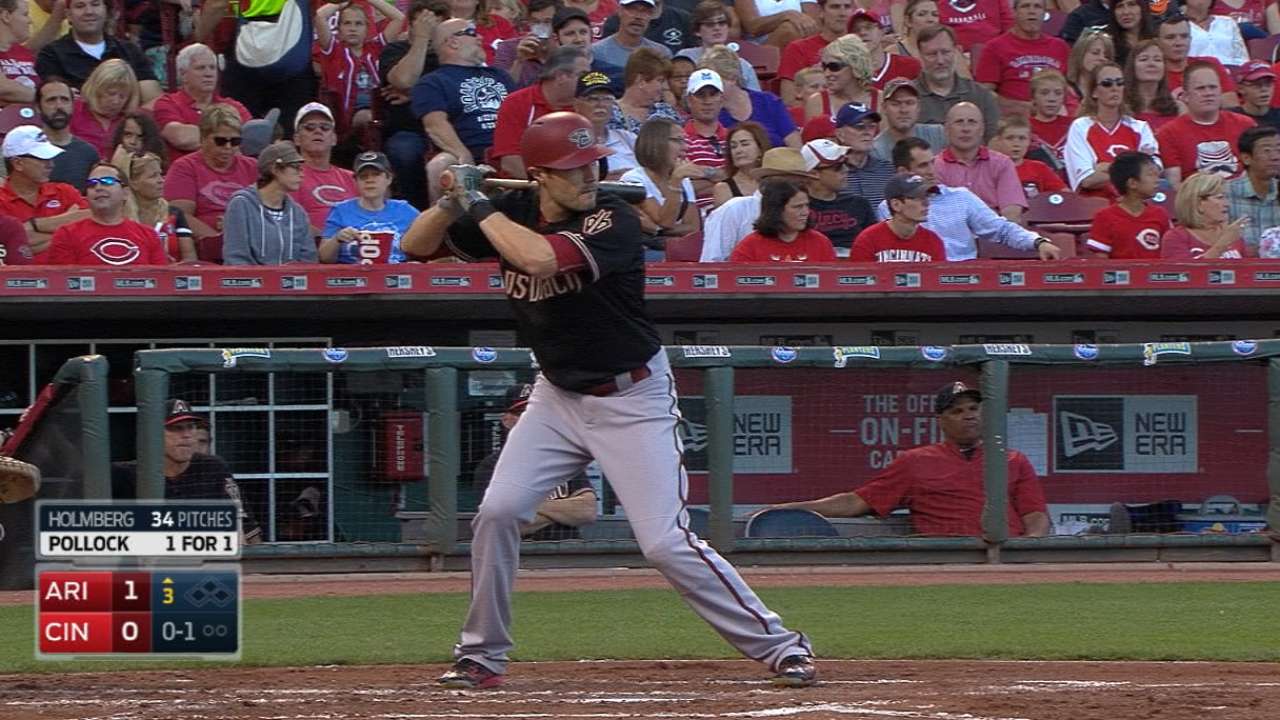 A.J. Pollock was all over the basepaths last week, and the Arizona Diamondbacks outfielder was recognized Monday as the National League's Player of the Week. Pollock led all Major League hitters with 14 hits and led his NL peers with a .483 batting average in six games.
Pollock, 27, tied for the NL lead in both runs scored (eight) and total bases (22), and he also notched the fifth-highest on-base percentage (.516). Pollock had four multihit games last week and has 43 for the season, the second most in the NL, and he capped off the week with three hits Saturday.
Pollock, who won the NL Player of the Week Award twice in May of last season, had four hits in back-to-back games Thursday and Friday. A first-round draftee in 2009, Pollock ranks second in the league in hits (150), and he's first in runs scored (88).
Spencer Fordin is a reporter for MLB.com. This story was not subject to the approval of Major League Baseball or its clubs.