Rangers winning with speed, aggressiveness
Stolen bases, willingness to put pressure on defense makes up for lower power numbers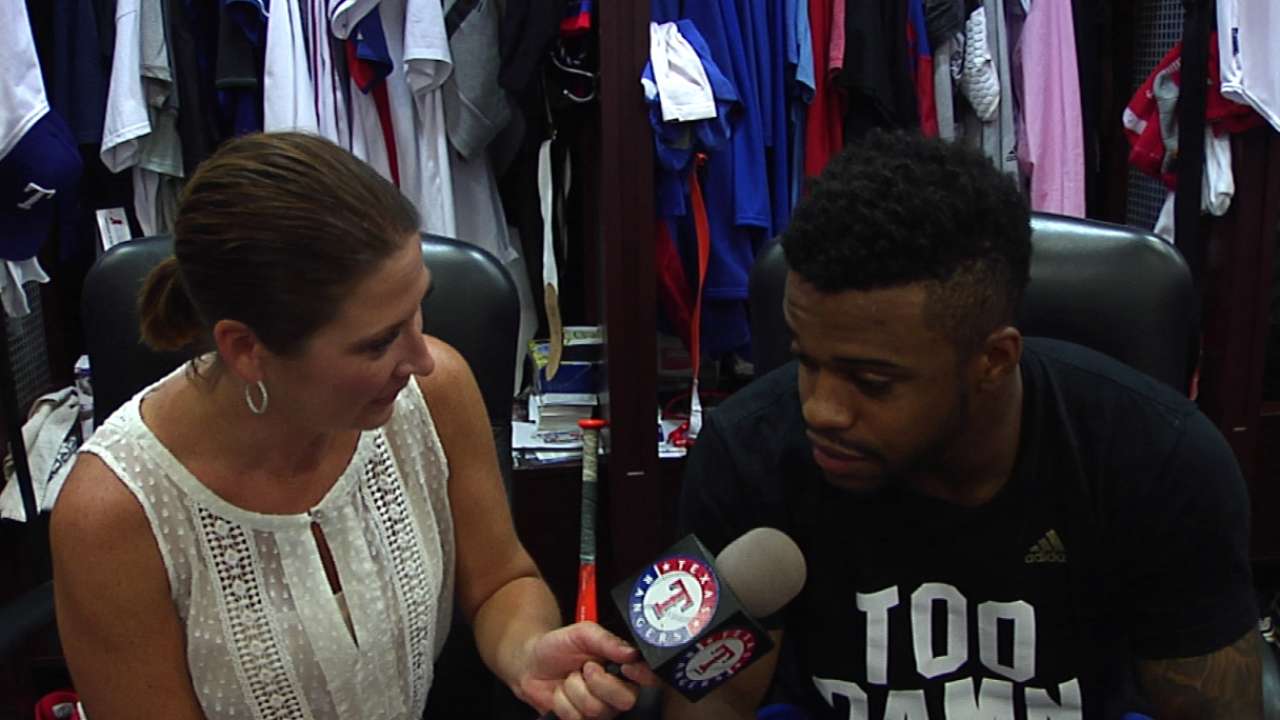 ARLINGTON -- The bunt and the threat of the bunt came up big for the Rangers this past weekend in Detroit.
On Saturday, Delino DeShields came to the plate in a scoreless game with one out in the third inning, and he slapped a ground ball past Tigers third baseman Nick Castellanos. Detroit was playing in to protect against the threat of a bunt from the speedy DeShields, and Castellanos couldn't react quick enough to field the grounder. The single started a four-run rally in the Rangers' 5-3 victory.
The bunt was real on Sunday when Texas trailed, 2-1, going into the sixth inning. After Shin-Soo Choo led off by getting hit by a pitch, Elvis Andrus beat out a bunt single down the first-base line. Both runners scored on a two-run double by Mitch Moreland and the Rangers went on to their third straight win.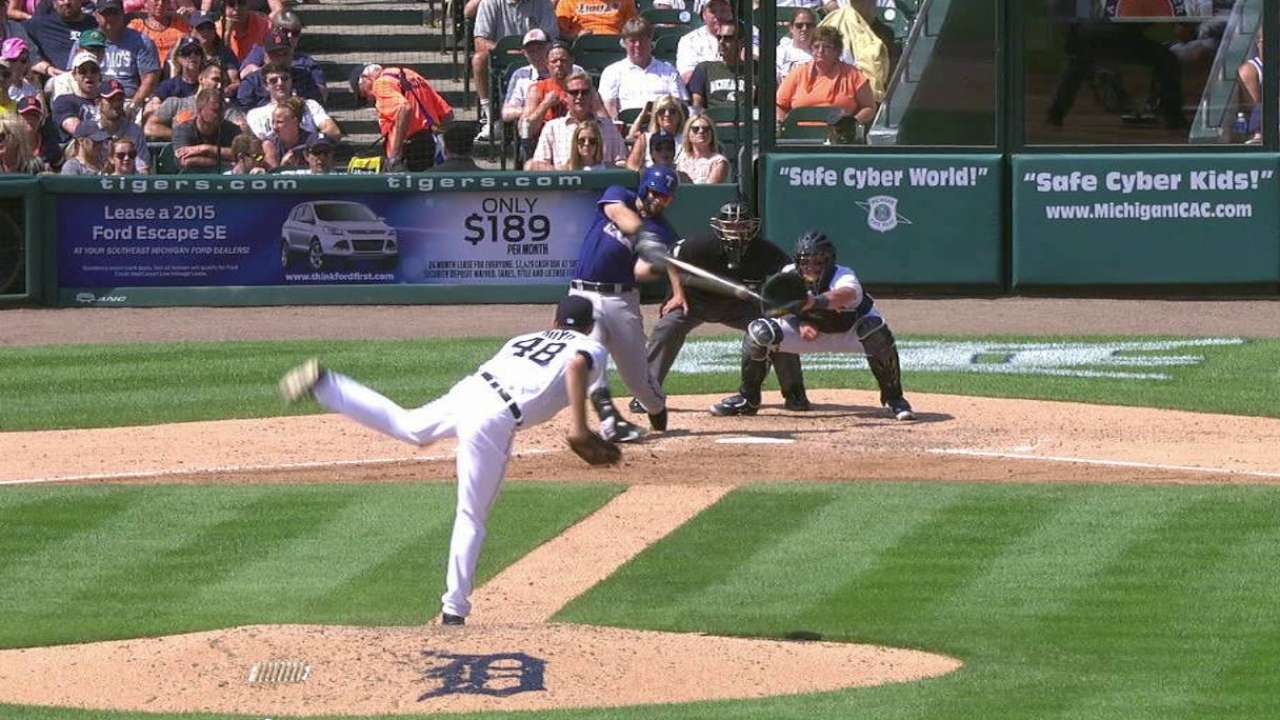 The win also gave Texas a 1 1/2-game lead for the second American League Wild Card spot. A big part of this surge that has revived the once-flagging postseason hopes has been the club's ability to use speed and aggressive baserunning to its advantage.
Some things don't change. Despite revisionist history to the contrary, speed and aggressive baserunning were major assets when the Rangers went to two World Series in 2011-12. In less successful ensuing years, random acts of recklessness were cited as baserunning errors. Aggressive baserunning became inexplicably categorized as a liability.
But Texas is using its speed and aggressiveness as much under manager Jeff Banister as it did under former manager Ron Washington.
"It's about players recognizing what they do have and it being part of their game," Banister said. "We talked about it in Spring Training, being multifunctional and using your talent and skill set to help. It's the old saying, 'Speed never goes into a slump.' The second part of that is 'if you know how to use it.' We are becoming more confident with our speed."
Entering Monday, the Rangers were fourth in the AL in runs scored despite being sixth in batting average and seventh in on-base and slugging percentage. They were also seventh in home runs and extra-base hits.
Speed and aggressiveness helps make up the difference. Texas was fourth in the league with 71 stolen bases. That puts it on pace for 93 for the season, which is well below the 123 it stole in 2010, 143 in '11 and 149 in '13.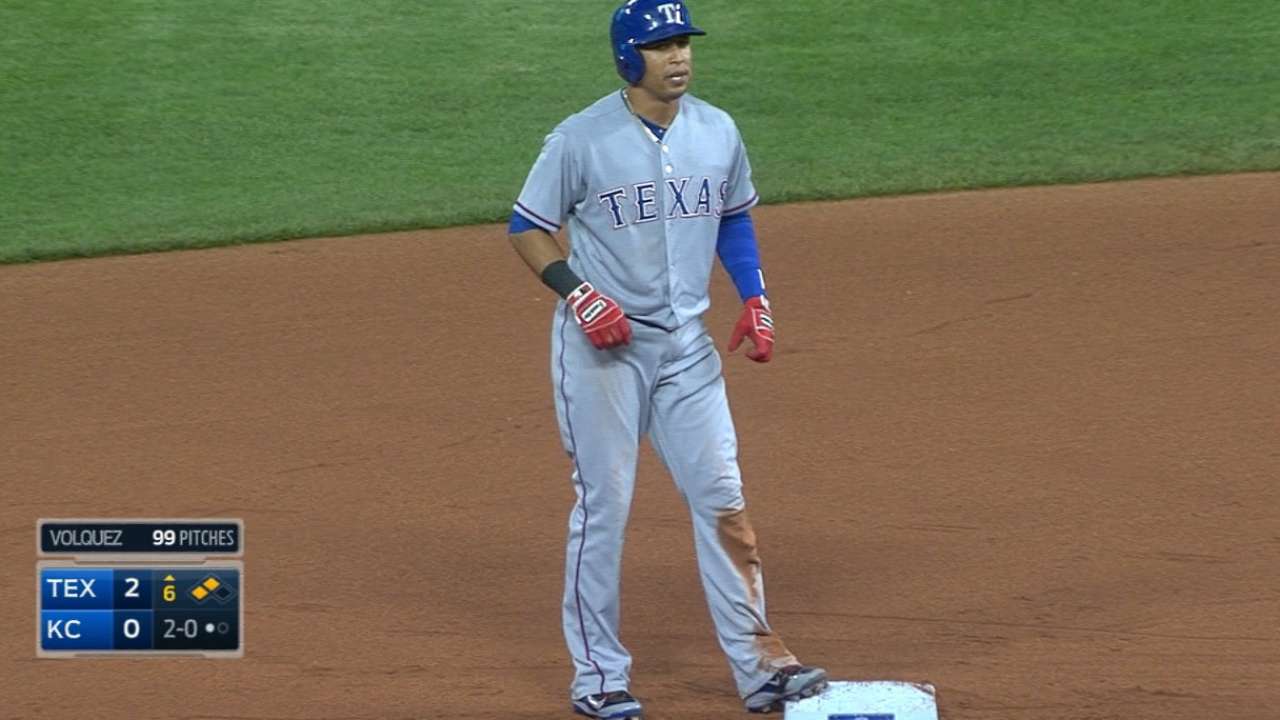 But Banister pointed out speed goes well beyond just stealing bases.
"A lot more," Banister said. "It's the ability to go from home to second, first to third, take an extra base on a bobble, run to first and beat out an infield throw, not allow the opposing team to turn a double play, [bunt] and beat it out."
The Rangers lead the league with 34 bunt hits, 14 more than the next team. They have also grounded into the fewest double plays -- tied with the Astros -- and they are tied for third with the Twins for having reached base on the most defensive errors.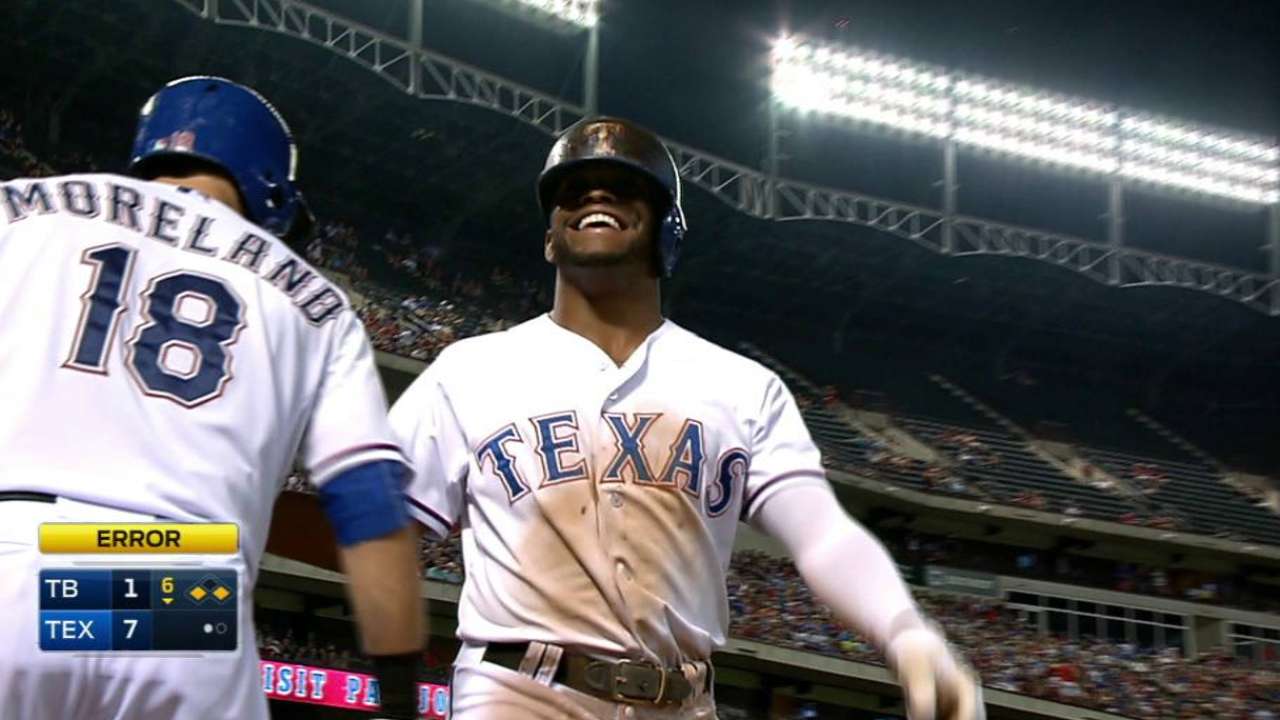 "It's putting pressure on defense when you have speed, forcing defenders to play with urgency," Banister said. "Defenders don't like playing with urgency."
The Rangers' baserunners also have the second-highest rate of taking the extra base on either a single or a double. That refers to taking two bases on a single or three bases on a double. Texas does that 45 percent of the time, according to baseball-reference.com, second only to Kansas City at 47 percent.
That's even slightly better than the aggressive World Series teams. In 2010, the Rangers took the extra base 42 percent of the time. It went up to 44 percent in '11.
There is still some recklessness. Texas leads the league in getting picked off base with 12, four more than any other team. That's already the second most in one season since 2007, with the exception being 14 pickoffs in '12.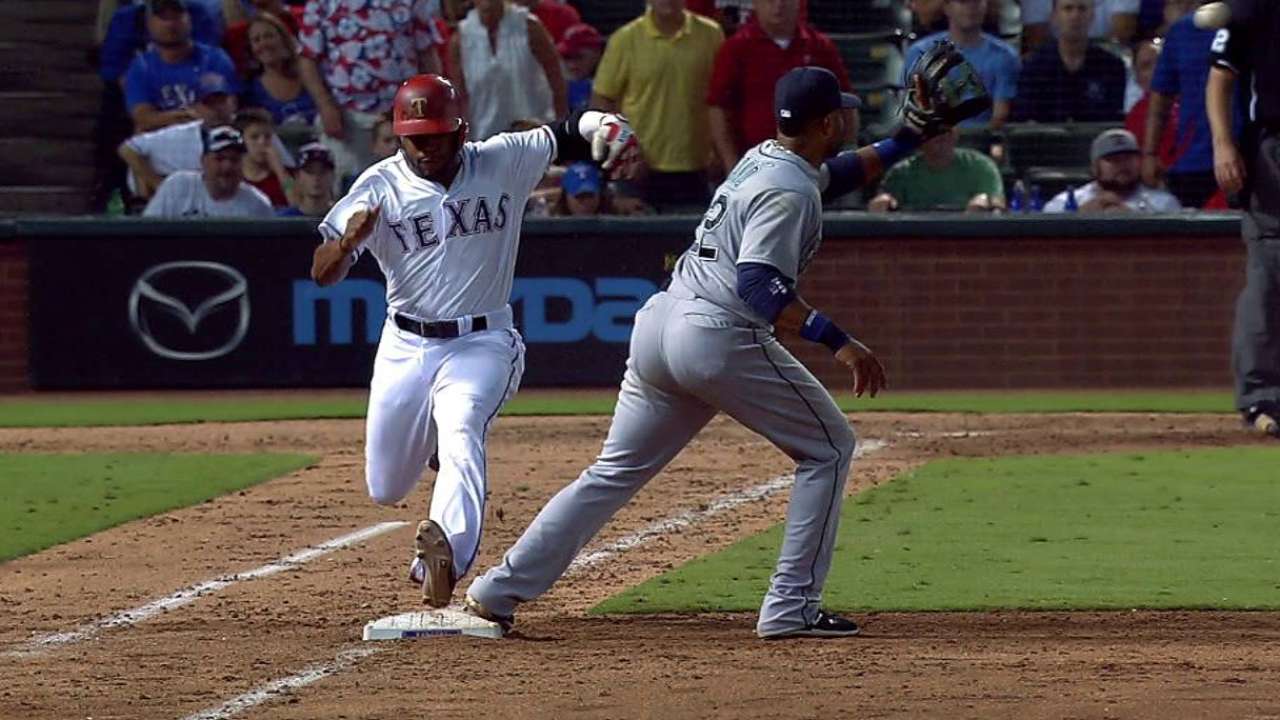 Sometimes it is better to wait for the sacrifice bunt, which the Rangers are also doing with familiar frequency. They are second in the league with 32 sacrifice bunts, putting them on pace for 42 this season. From 2007-14, with Washington as the manager, they averaged 43 sacrifice hits per year.
Texas used its assets when it went to the World Series, and it hasn't let up under Banister. It has been a long time since the Rangers relied strictly on sheer power.
"I still love that when that shows up," Banister said. "But if the pitcher doesn't allow you to do that, you've got to go to Plan B by utilizing your speed and ability, put pressure on the defense, take extra bases and create run-scoring opportunities."
T.R. Sullivan is a reporter for MLB.com. Read his blog, Postcards from Elysian Fields, follow him on Twitter @Sullivan_Ranger and listen to his podcast. This story was not subject to the approval of Major League Baseball or its clubs.