Verrett fills in brilliantly for Mets, earns first MLB win
Righty tosses eight innings of one-run ball while making spot start in Harvey's place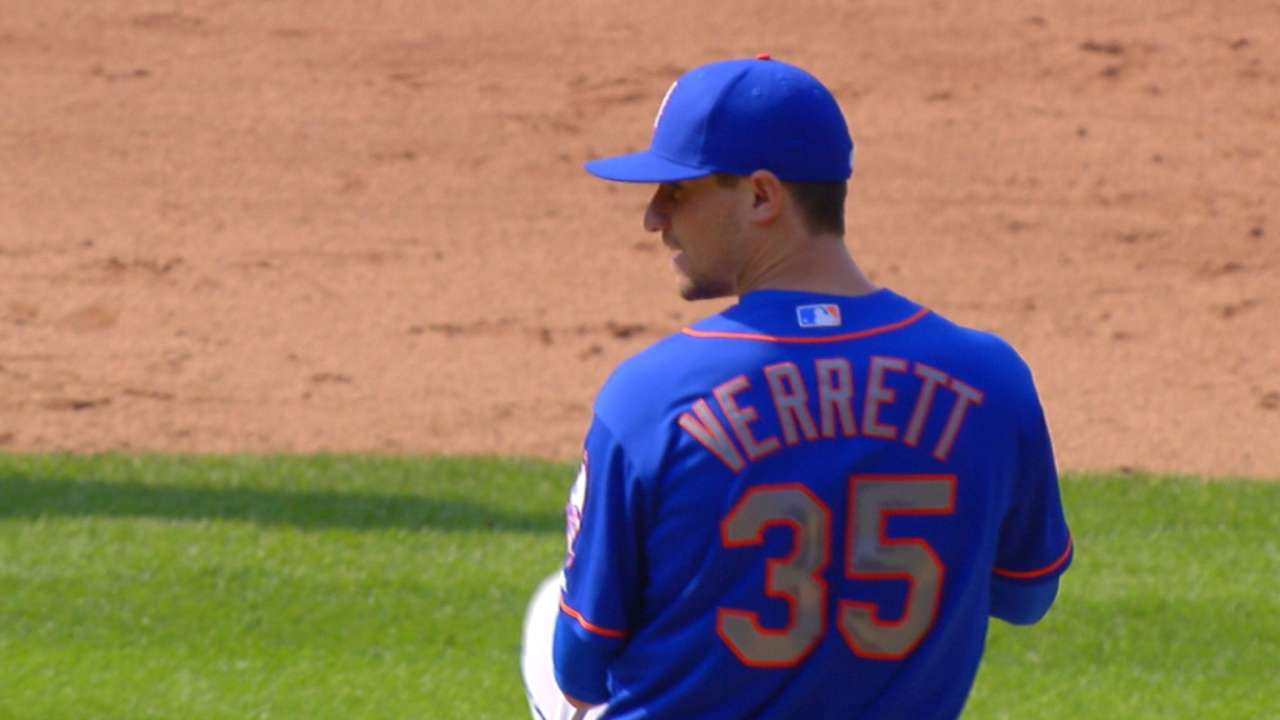 DENVER -- Of course Logan Verrett heard the criticisms, because there were enough to go around. Skipping Matt Harvey's rotation turn due to innings concerns was not a universally beloved strategy. ("The Mets are in a pennant race!" came the cries on talk radio.) Replacing Harvey with Verrett, who couldn't even stick as a Rule 5 Draft pick this spring, was not particularly popular, either.
So two days before squashing all of that with eight innings of one-run ball in the Mets' 5-1 win over the Rockies on Sunday, Verrett leaned over to Harvey and quipped: "Why's everybody freaking out? Don't they know I'm a way better pitcher than you?"
Harvey laughed. Then Verrett went out and, for one day in the wildest season of his wandering career, made sure his joke didn't seem so outlandish.
Pitching on the same Coors Field mound that overwhelmed Bartolo Colon, Jon Niese and more than a few Rockies pitchers this weekend, Verrett allowed nothing more than a Carlos Gonzalez homer in eight innings in his first Major League start. He struck out eight. He allowed four hits. He walked one batter and hit another, retiring 14 of the final 16 batters he faced en route to his first big league victory.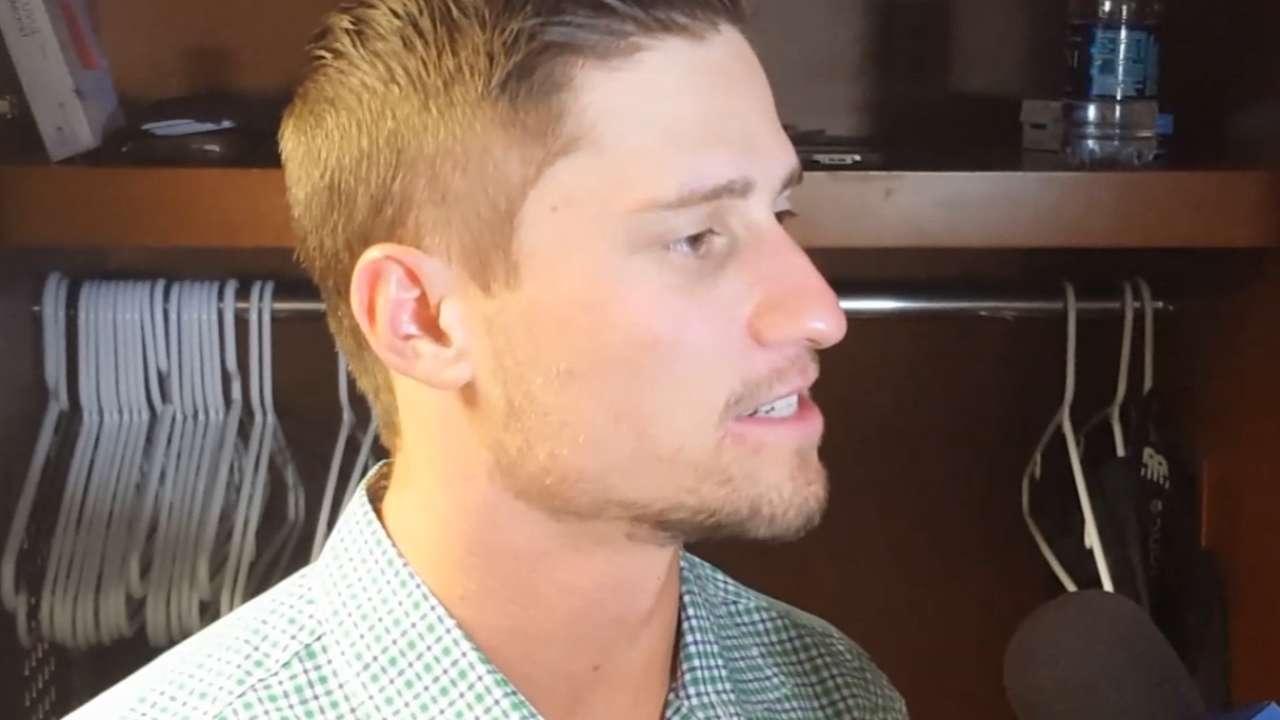 Particularly at Coors, Verrett performed better than the Mets could have reasonably hoped he, Harvey or anyone else could.
"I don't think his job was to replace Matt Harvey today," catcher Anthony Recker said. "We just wanted him to go out there and give us six, seven quality innings. He was able to give us eight."
A day before Verrett's outing, manager Terry Collins admitted that he would be satisfied with merely five or six innings. The Mets' bullpen was fried following consecutive 14-9 wins over the Rockies, but resting Harvey in advance of the stretch run remained New York's primary objective.
Instead of backfiring, that strategy sung; so impressed were the Mets with Verrett that they decided to keep him around after the game, optioning extra reliever Dario Alvarez back to Triple-A Las Vegas instead. Verrett will be available out of the bullpen going forward, and he is a strong candidate to spot start for Noah Syndergaard within the next two weeks.
Consider it a remarkable turnaround for Verrett, a 25-year-old whose Minor League resume has never been particularly impressive. Last winter, the Mets left Verrett unprotected for the Rule 5 Draft, watching as the Orioles snapped him up. By the end of Spring Training, Baltimore told the soon-to-be-25-year-old he wasn't needed, prompting the Rangers to take a flyer. Then Texas designated him for assignment, bringing Verrett full circle with the Mets.
Upon his arrival back in the organization, Verrett bounced between the rotation at Las Vegas and the bullpen in New York, showcasing what Collins called a newfound doggedness.
"I had to learn a little bit everywhere I've been this year," Verrett said. "Everybody that I've played with has kind of had an influence. I think as far as taking a step forward, absolutely."
Collins, who took significant heat for a decision to skip Harvey that wasn't entirely his, called Verrett's outing "really special."
"I think what we did was the right thing," the manager said. "Matt needed a break and got it, and this kid really stepped up."
Anthony DiComo is a reporter for MLB.com. Follow him on Twitter @AnthonyDiComo and Facebook, and listen to his podcast. This story was not subject to the approval of Major League Baseball or its clubs.