Graveman exits with injury after 6 strong innings
A's starter to be evaluated Monday after straining left oblique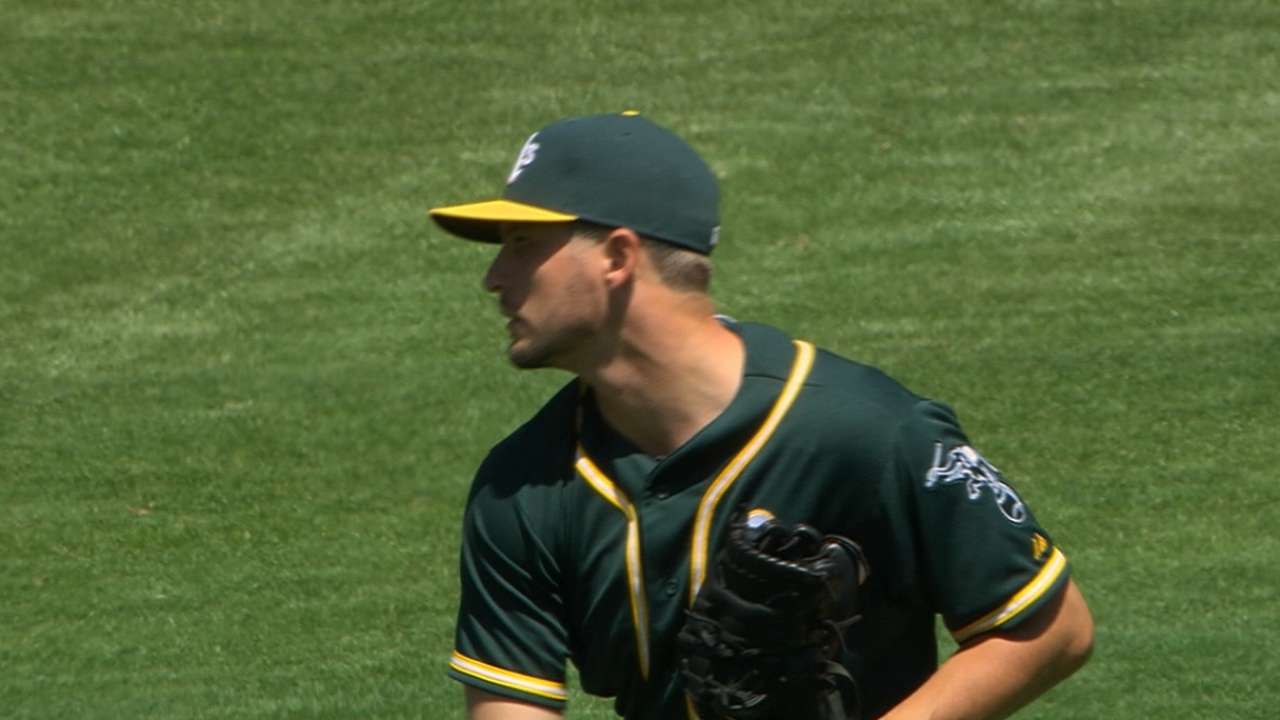 OAKLAND -- Kendall Graveman came out of the A's 8-2 win over the Rays on Sunday after six efficient innings when he strained his left oblique.
On Graveman's penultimate pitch, a four-seamer away to Evan Longoria, he felt a jab in his oblique, one he's never felt before.
Graveman will get the injury checked out on Monday, and the A's will determine a timetable from there. For now, Melvin speculated Graveman could be out "a little while."
"It's one of those things, you're feeling good, you're rolling, you're putting up zeroes and that kind of happens," Graveman said. "That's part of the game. I'll go to work and continue to try to get better and finish the year strong."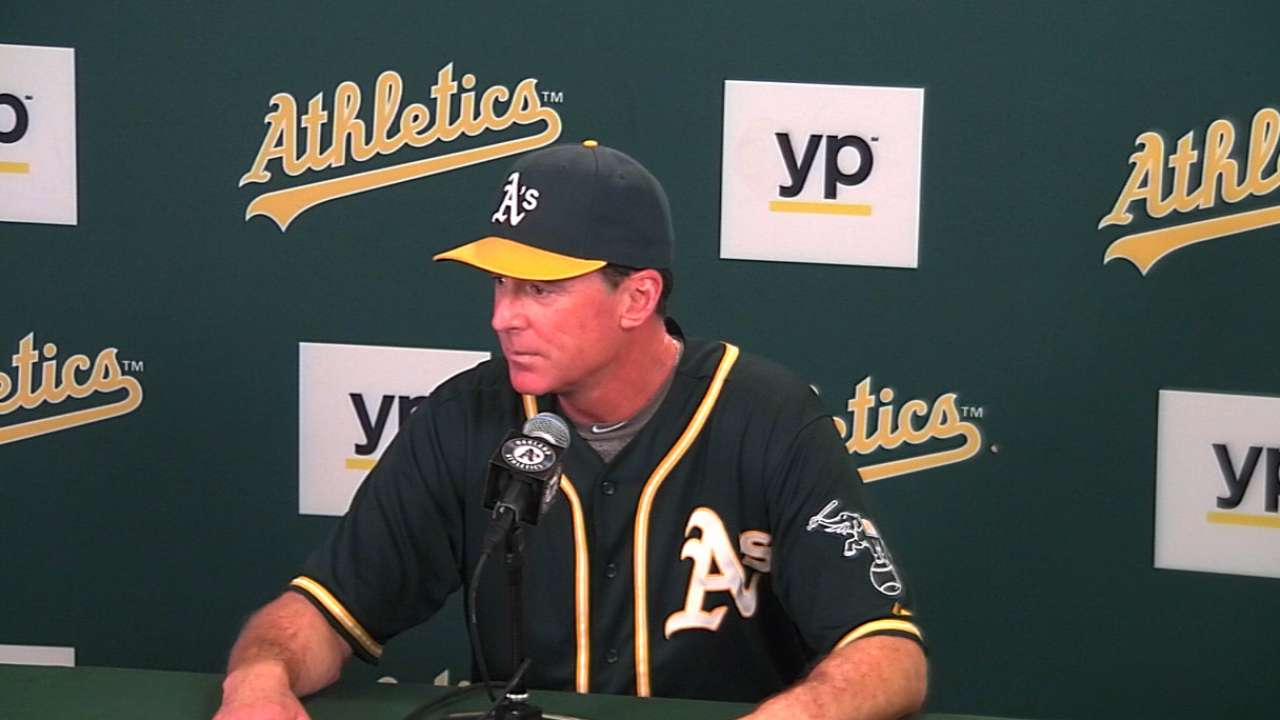 After aggravating the injury, Graveman said he was relieved to get the final out and walk back to the dugout without any further damage.
The right-hander allowed just three hits and no runs in his six innings, throwing 84 pitches and striking out three before he departed.
Melvin said Graveman would have been back out there for the seventh. His pitch count was under control, but once the injury surfaced he figured it was safer to take Graveman out for precautionary reasons.
Graveman has been spotless against the Rays this season. In both of his starts against Tampa, he gave up no runs on three hits in six frames.
He entered the game 0-5 with a 6.89 ERA and .314 opponents' batting average over his last seven starts and in need of a bounceback outing.
Graveman was pleased with his fastball command, his movement to both sides and his ability to change speeds. He also praised his defense for backing him up and robbing the Rays of a few potential base hits.
"I think he really did a nice job of spotting up his fastball and getting weak contact," Stephen Vogt said. "He kept some good hitters in that lineup off-balance and pitched just excellent."
Trevor Hass is an associate reporter for MLB.com. This story was not subject to the approval of Major League Baseball or its clubs.