Moose comes calling with monster day
Caps big afternoon at plate with two-run double in ninth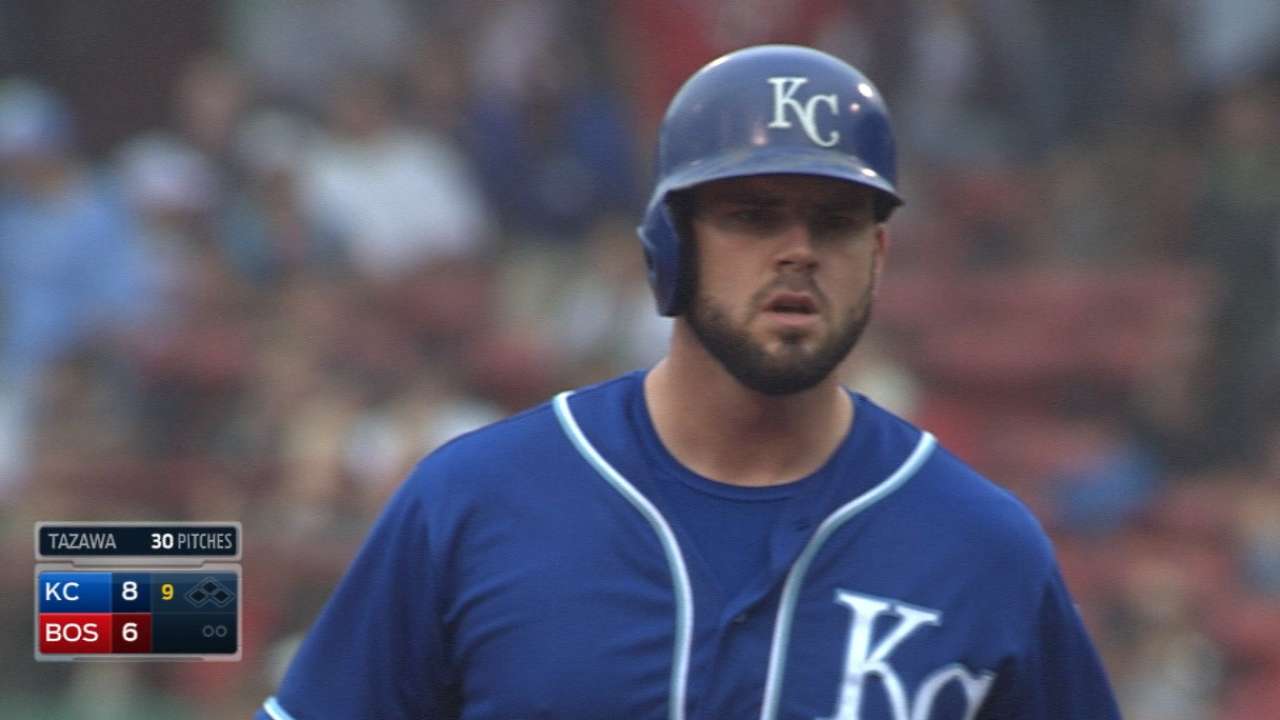 BOSTON -- Some of the best at-bats Royals third baseman Mike Moustakas has executed all season were on display Sunday in the Royals' crazy 8-6 win over the Red Sox.
Of course, the best of all came last, a 10-pitch battle with Red Sox closer Junichi Tazawa that Moustakas won with a two-run double to right in the ninth.
"He's the star of the game," Royals manager Ned Yost said of Moustakas. "That at-bat in the ninth inning, that's a 9.7 out of 10 stars. He just kept battling."
Moustakas, who had doubled and homered earlier, said he just got determined to keep battling.
"He kept throwing splitters and heaters," Moustakas said. "I kept banging until I got something good to hit and got it to the outfield. He's got a nasty split."
It was suggested that the longer the at-bat went on, the more comfortable Moustakas felt at the plate.
"You never get too comfortable with a 95-mph fastball and a nasty splitter," Moustakas said.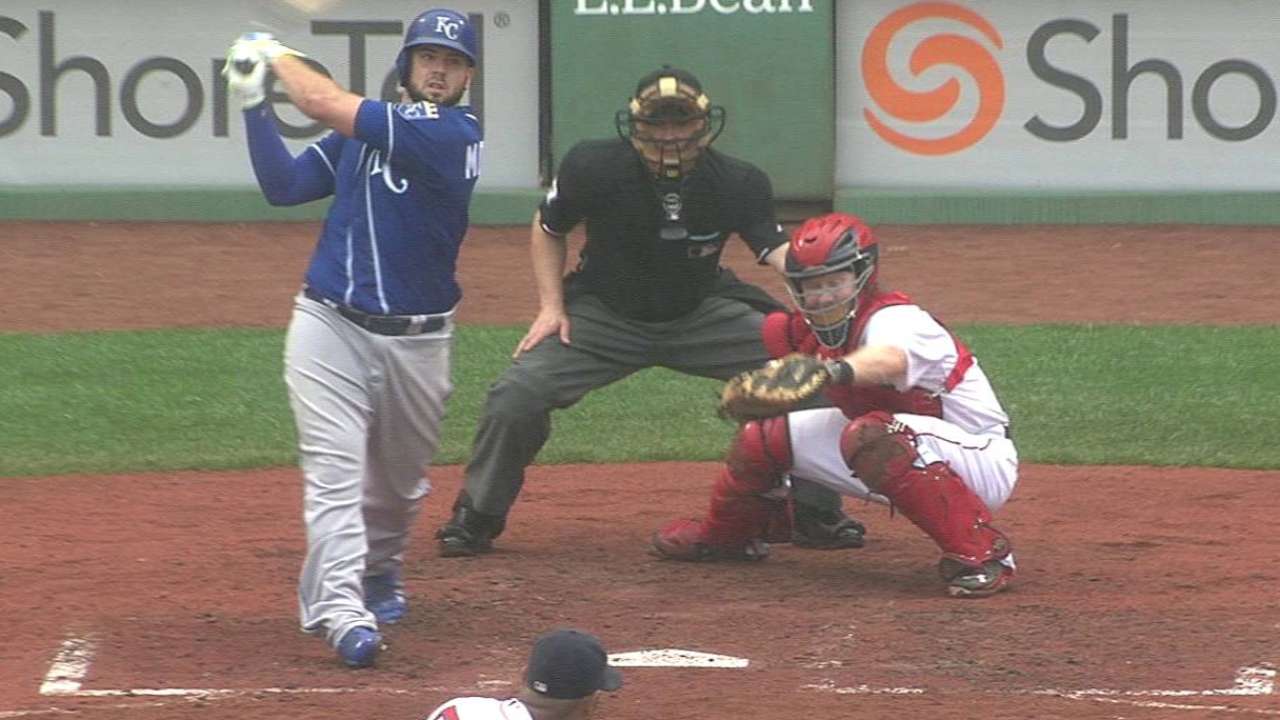 Moustakas' home run earlier also was a sign that he is coming out of a recent slump. The homer cleared the Green Monster in left, his first opposite-field homer since Opening Day. Moustakas, who often gets in trouble with pull-happy tendencies, also had an opposite-field single Saturday.
"That homer felt good," said Moustakas.
Moustakas said he has made some mechanical adjustments in the last week that have helped.
"I've stood up more tall in my stance," he said, "and I'm using my hands a little more. I'm more of a hands hitter anyway.
"When I got into that little bit of a slump, I got my stance a little too wide and used too much body. I'm more of a handsy hitter. I am able to command the bat a little bit better."
Jeffrey Flanagan is a reporter for MLB.com. Follow him on Twitter at @FlannyMLB. This story was not subject to the approval of Major League Baseball or its clubs.