Five-run sixth keeps offensive surge going
White Sox fall short vs. Mariners, but keep things interesting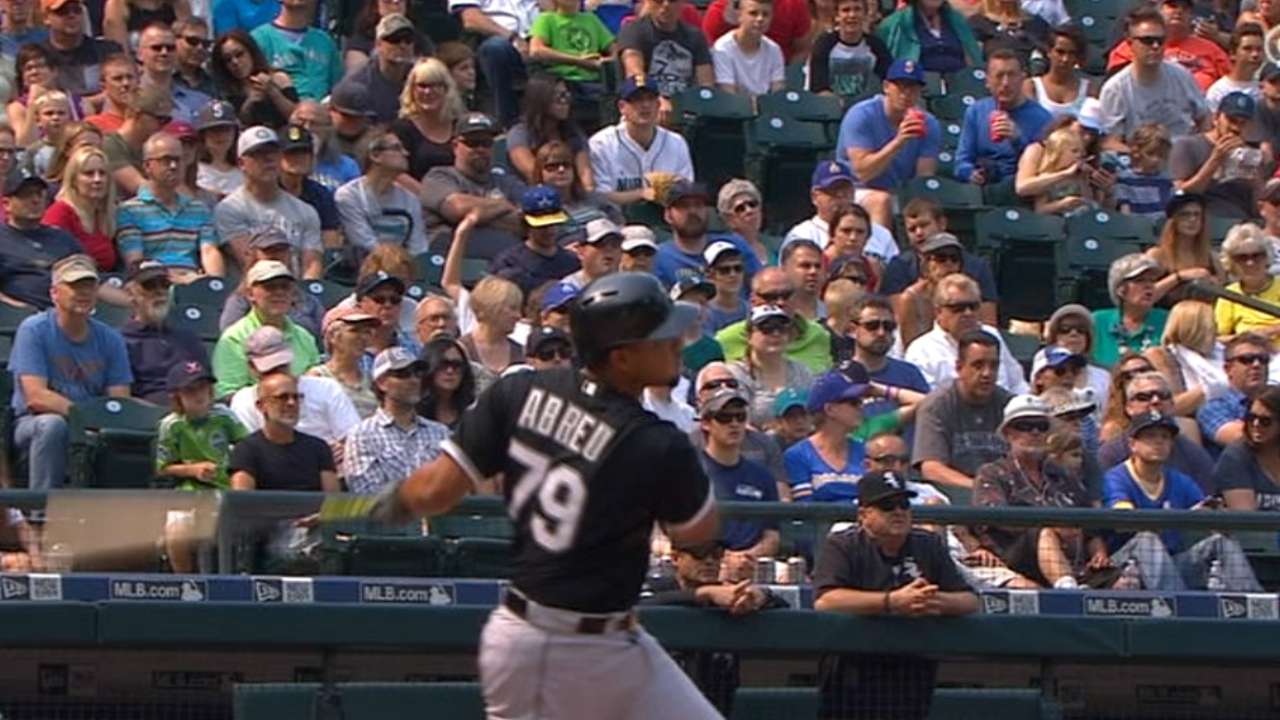 SEATTLE -- In a matter of six batters in the sixth inning, a 7-1 laugher turned into a 7-6 nailbiter.
A five-run sixth wasn't enough to put the White Sox over the top in an 8-6 loss to the Mariners in the series finale at Safeco Field on Sunday, but a couple of big swings ended what had been a brilliant start by Taijuan Walker and put the White Sox in position to complete what would have been their fourth road sweep of the season.
Entering the sixth inning, Chicago's offense had hardly touched Walker, who had retired 10 straight. He had also been handed a six-run lead thanks to Robinson Cano's two-run homer in the fifth.
"I mean the game always changes once a guy gets a lead," said White Sox manager Robin Ventura. "Once it broke open, something changed. We started getting some pitches to hit and guys took care of it."
Adam Eaton took care of Chicago's hitless spell with a bloop single to left with one out and Tyler Saladino followed with a double to left-center, scoring Eaton to make it 7-2.
The three games leading up to Sunday's loss provided the White Sox with three relatively prolific offensive performances, though they managed that success with just three of their 25 runs during that span coming via home runs.
That trend changed in the sixth inning Sunday, and fast. Jose Abreu pounced on the second pitch he saw from Walker -- a 1-0, 75-mph curveball up in the zone -- and cranked his 23rd home run of the season -- his ninth in 36 second-half games -- to bring the White Sox within three.
With two outs, Avisail Garcia singled to center to end Walker's afternoon. Adam LaRoche, who had already doubled and scored in the second, wasted no time in spoiling reliever Logan Kensing's Mariners debut, launching a 2-1 fastball 407 feet to right-center for his 12th home run of the season.
The White Sox clawed their way to a 7-6 ballgame and nearly bailed John Danks out of one of his roughest starts of the season, but the sixth-inning power surge ended along with Chicago's Sunday scoring effort.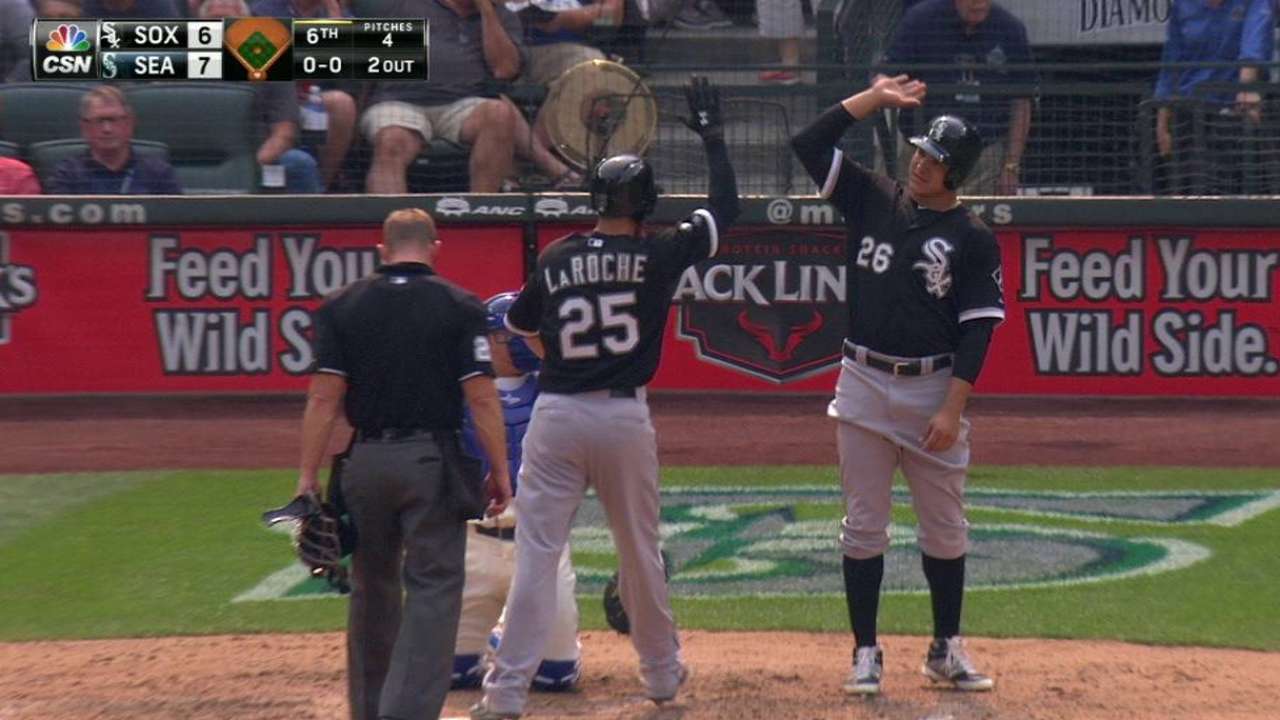 "Where we are we can't afford to do that and the team put me in a good position today," Danks said. "Everyone did their jobs exceptionally well today except me and unfortunately I [stunk] bad enough that we weren't able to get the win."
It didn't give the White Sox the fourth straight win they were hoping for, but the sixth inning made things interesting after the game looked lost an inning earlier.
"Always nice to compete and make it a little bit closer ballgame," LaRoche said. "Gave Johnny a chance to get off the hook but came up a little bit short."
Andrew Erickson is an associate reporter for MLB.com. This story was not subject to the approval of Major League Baseball or its clubs.