Puig ejected after arguing strikeout in ninth
Dodgers star tossed after dropping bat in exchange with home-plate umpire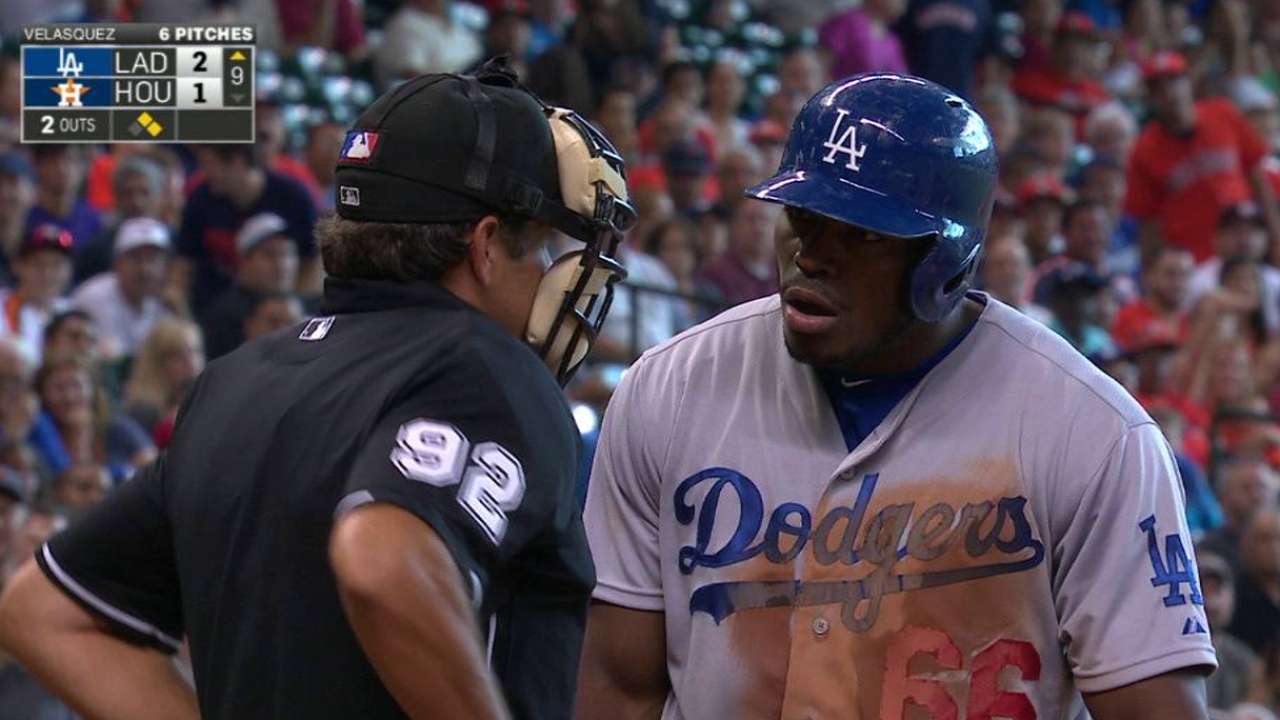 HOUSTON -- Dodgers outfielder Yasiel Puig was ejected for arguing a called third strike in the ninth inning of Sunday's 3-2 loss in 10 innings to the Astros.
Puig incredulously turned to home-plate umpire James Hoye and dropped the bat, which likely sparked the immediate ejection.
Neither Puig nor manager Don Mattingly addressed the ejection following the game.
Puig clearly thought Astros reliever Vincent Velasquez's pitch was low and outside, though replays seemed to show a pitch well within the zone.
Puig went 2-for-4 with a stolen base before being tossed.
Chris Abshire is a contributor to MLB.com. This story was not subject to the approval of Major League Baseball or its clubs.