Fowler bringing power while embracing leadoff
Veteran center fielder hits first of team's five homers, sets tone for rest of club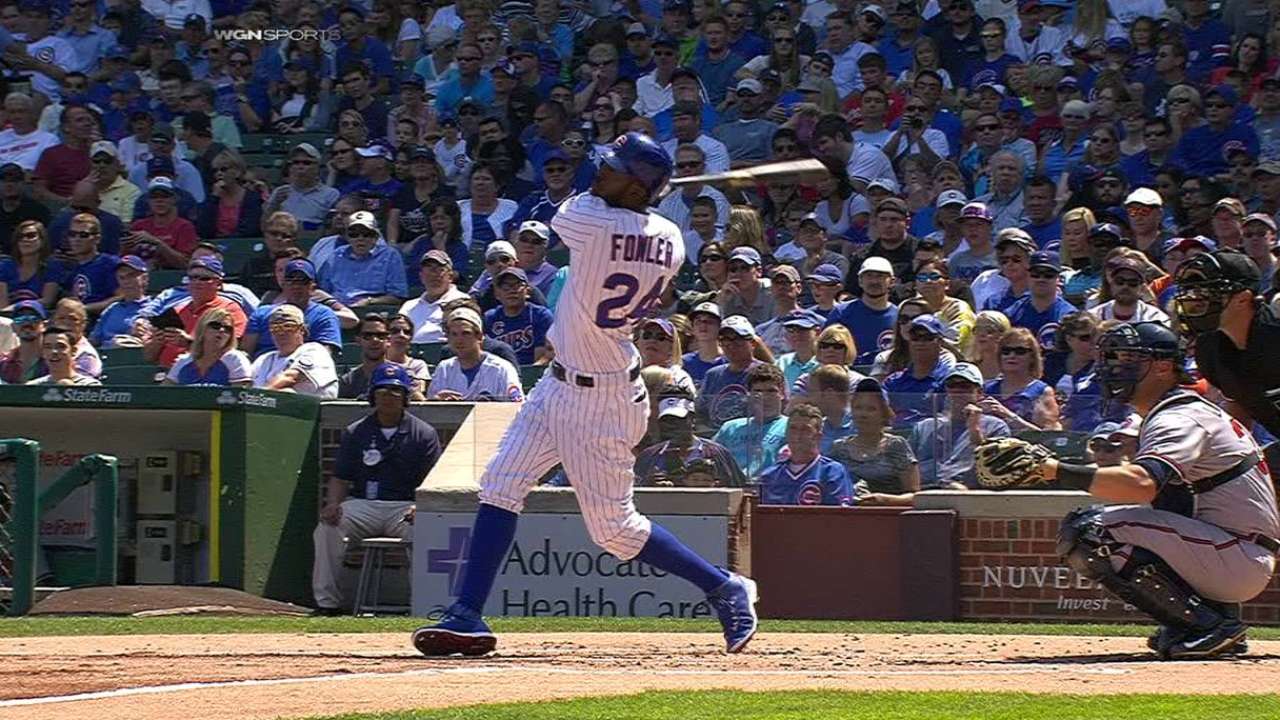 CHICAGO -- Every time Dexter Fowler gets ready to bat, Cubs manager Joe Maddon stops him to say the same thing, to provide a gentle reminder: "You go, we go."
And in Sunday's 9-3 win over the Braves, when Fowler began the game with a leadoff home run, his team wasted little time following suit, just as his manager had explained to him.
Fowler finished 1-for-3 at the plate, but his home run epitomized a longer trend. In his past 10 games, Fowler has recorded 18 hits and drawn seven walks, adding to his .418 on-base percentage in the month of August -- among the best in the Majors.
"It's been like that my whole career, so I'm kind of accustomed to [hitting leadoff]," Fowler said. "I just try to get on base and let the big boys do what they need to do."
It's the fourth time he has led off with a home run this season, as Fowler proves he can contribute some power too. His 14th blast of the season was a career high for the veteran, who now has four dingers in August.
Whether he gets on base right away or he does so later in the game, how Fowler approaches the game has an impact on the rest of the offense. With four rookies playing every day, his veteran presence is important to setting the tone or even providing experience.
"It kind of relaxes everybody else," Maddon said. "You anticipate good to happen because of what he's doing. [Players] see him getting on base, so it's a confidence builder."
His at-bat today, as Maddon explained, changed how batters approach pitcher Matt Wisler. The home run "staggers" the young right-hander, and it allowed Kris Bryant to deliver a two-run shot later in the first inning. Chicago went on to hit five home runs on the day.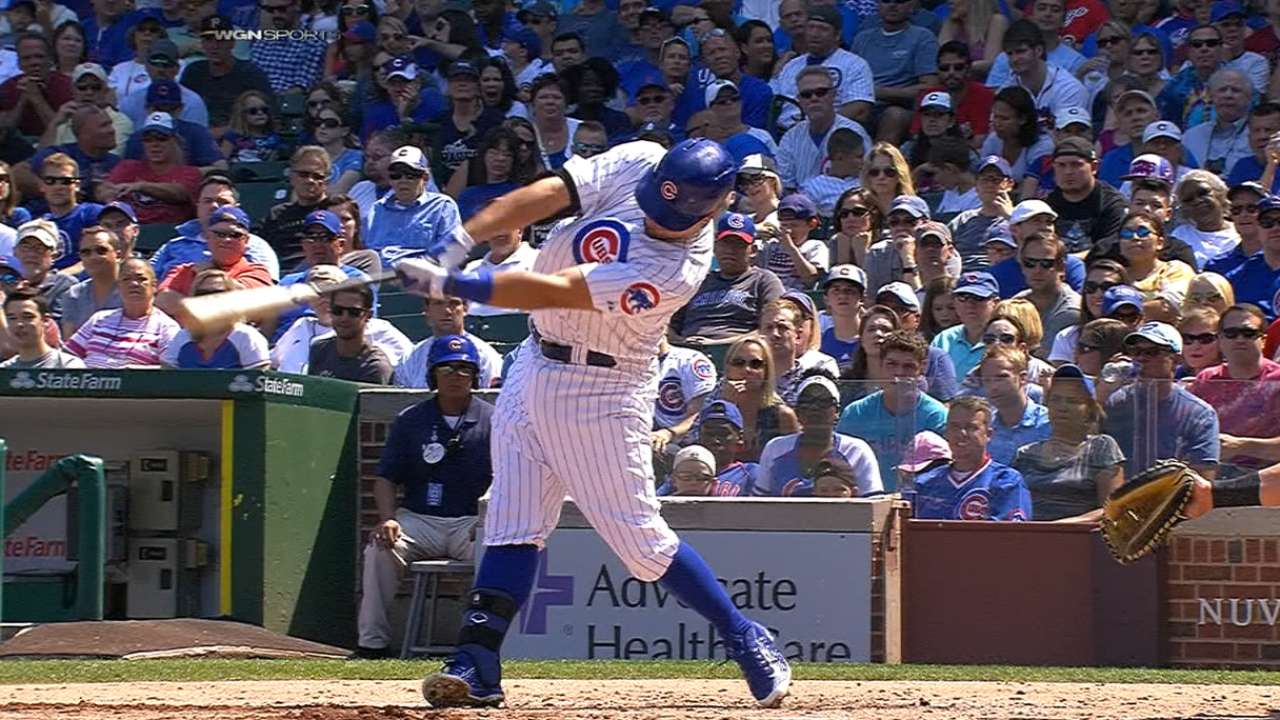 There was a moment when Fowler struggled, though, and the offense followed suit, just as his manager had said. The center fielder hit .189 in May with 31 strikeouts and .240 in June with 25 strikeouts.
"There were times where [there were] some calls out of the zone, and I'd get down on myself," Fowler said. "But I'm not letting those affect me too much more."
And as those strikeouts decreased, the Cubs' success continued in the midst of the race to the postseason. In May and June, the Cubs went 28-27, but since then, they are 30-16.
"He's really gotten the strike zone back in order, he's hitting the ball hard," Maddon said. "Dexter has been a really big part of this [team's success]."
Greg Garno is an associate reporter for MLB.com. This story was not subject to the approval of Major League Baseball or its clubs.