Mets ready to welcome Wright back in Philly
Club's captain hasn't played since April while rehabbing from spinal stenosis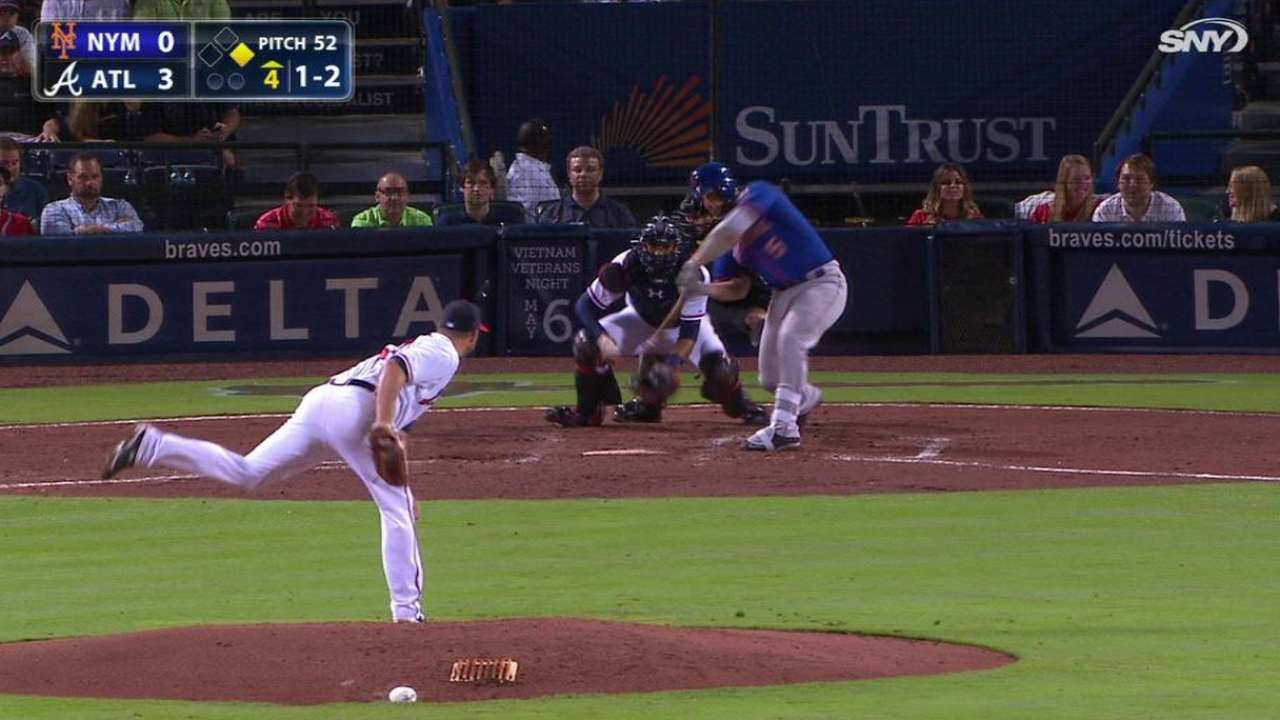 DENVER -- It was 12 weeks ago that David Wright stood at his locker in the Petco Park visiting clubhouse, eyes wet, voice hesitant, and vowed to play again this season. At the time, it seemed almost like wishful thinking for a player with an unusual medical condition and no concrete timeline. But Wright believed it, even if no one else did.
Now, his vision is set to become reality. The Mets' captain, third baseman and longest-tenured player is scheduled to come off the disabled list Monday in Philadelphia, where he will resume his goal of reaching the playoffs for just the second time in his 12-year career.
"I can honestly tell you I'm excited to have him back because his presence on our team is big," manager Terry Collins said. "You've seen the difference in our clubhouse when he's there. There's a different atmosphere."
The road back for Wright has been long, laborious and fraught with uncertainty. When he initially landed on the disabled list April 15, it was with a mild strain of his right hamstring. Only five weeks later did doctors diagnose Wright with lumbar stenosis, a narrowing of the spinal column that thrust his career in jeopardy.
For weeks, Wright lived in Southern California, where he consulted weekly with back specialist Dr. Robert Watkins and attended daily physical therapy sessions. Slowly, he relearned to perform everyday tasks without discomfort. Even more slowly, he transitioned to baseball activities and, finally, games.
And now this: Wright is set to rejoin the Mets not as an everyday player, but as a contributor nonetheless, after batting .321 on an eight-game rehab assignment. Simply having him in the clubhouse will be significant.
"The surroundings are a little different now than they were in the middle of April," Collins said. "Each and every game is huge. It means a lot."
It's an understatement to say that things have changed since April. With Juan Uribe, Kelly Johnson, Daniel Murphy and Wilmer Flores all capable of playing third base, the Mets no longer need to rely on Wright on an everyday basis. These days, with Yoenis Cespedes headlining a new-look offense, they do not even need Wright to be the game-changing slugger he once was.
The Mets simply need Wright to be Wright, a model citizen and gravitational clubhouse force. He'll discuss his condition daily with Collins and the training staff, including physical therapist John Zajac, who spent a week with Wright in California and has been assigned to cater to his needs in the big leagues.
Whatever the Mets need to do to ensure Wright is healthy, they will do. They're confident his production will follow from there.
"I told him the other day on the phone, I know he'll adjust fast to the speed [of the game]," Collins said. "He's been here 10 years. He knows what it's like."
Anthony DiComo is a reporter for MLB.com. Follow him on Twitter @AnthonyDiComo and Facebook, and listen to his podcast. This story was not subject to the approval of Major League Baseball or its clubs.