D-backs eyeing playoff push after hot stretch
Arizona moves within 5 games of NL West-leading Dodgers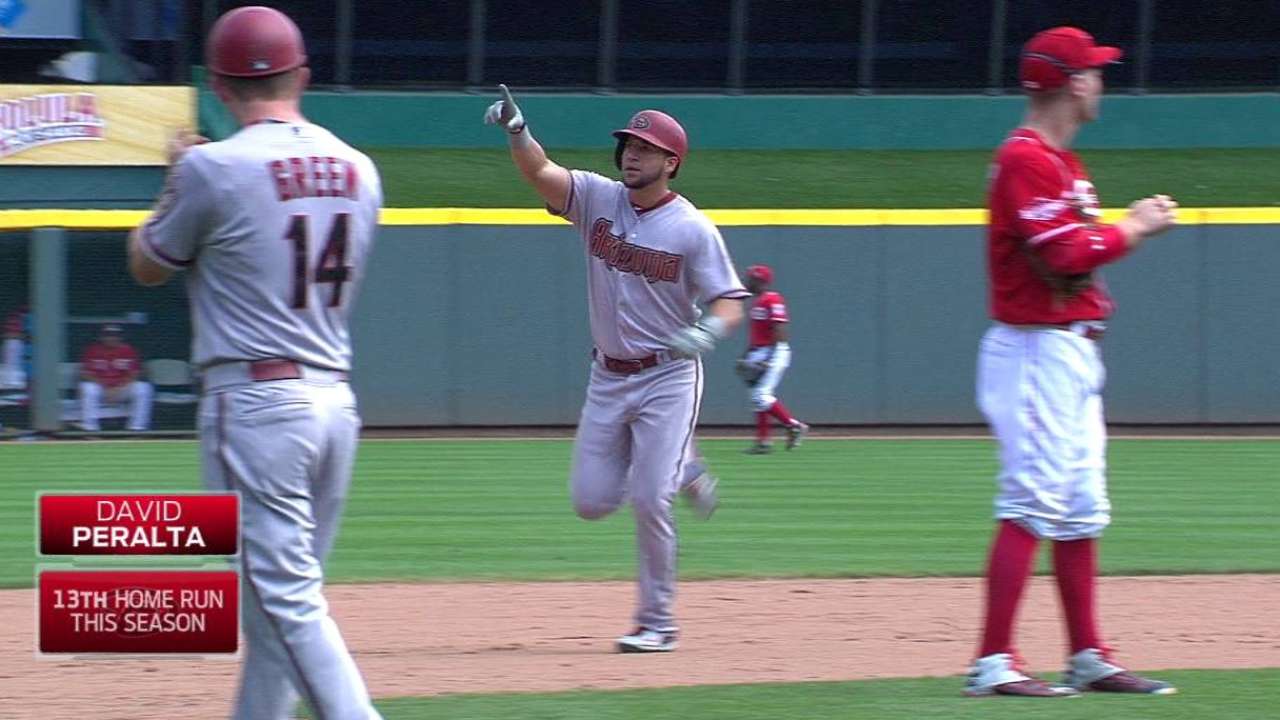 CINCINNATI -- It's been a long climb, but after 108 games the D-backs are back above .500.
With a 4-0 victory over the Reds to finish a four-game series sweep on Sunday, Arizona is back above .500 at 62-61 for the first time since April 22 when they were 8-7.
"Yes, it does because all of these [media] guys around here won't let me forget about it, so I figured I'd get a beer shower or something out of this thing," Hale said when asked if it feels like it's been since April since his club was last above .500.
The D-backs are now 18-10 in their last 28 games, putting themselves back in the thick of the National League West Division race. With the sweep of the Reds combined with the Dodgers' 3-2, 10-inning loss to the Astros on Sunday, the D-backs now trail the NL West leaders by five games, which is the first time they've been closer than six games of the division leader since July 8.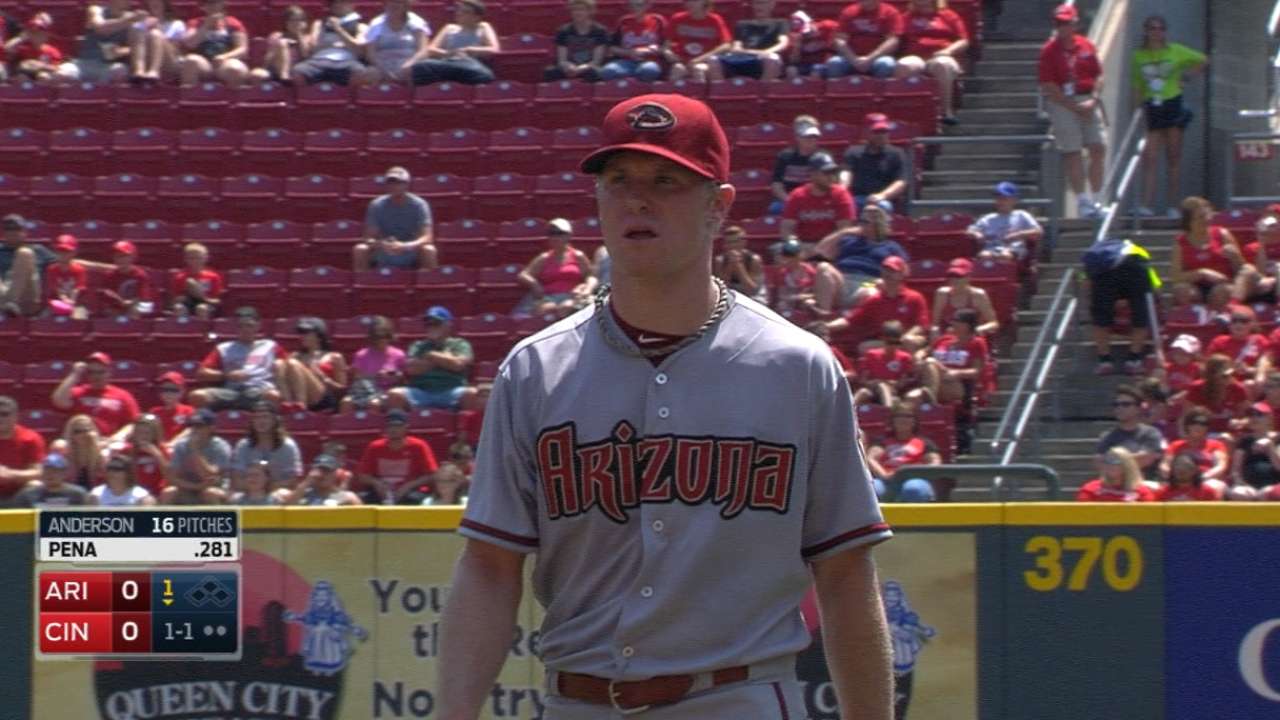 Maybe even more important for the D-backs is their remaining schedule that features seven games against the Dodgers (three at home and four away) and six against the Giants (three at home and three away).
"You want to be there, you want to be playing for something," Hale said. "These guys are obviously always playing for their pride. They're going to bust their tail regardless, but when you see [that] you have a shot, we are playing some teams that we are going to be fighting for that playoff spot, whether it's the division or Wild Card, so they feel it. They can see ahead of them. We've had a couple of tough, long road trips against some good teams and I think we came out of it in good shape."
Welington Castillo said he isn't focused on the standings right now, but has heard praise from others about the way the D-backs have been playing. Castillo said Reds catcher Brayan Pena spoke to him about Arizona's style of play and how they play the game with a lot of effort.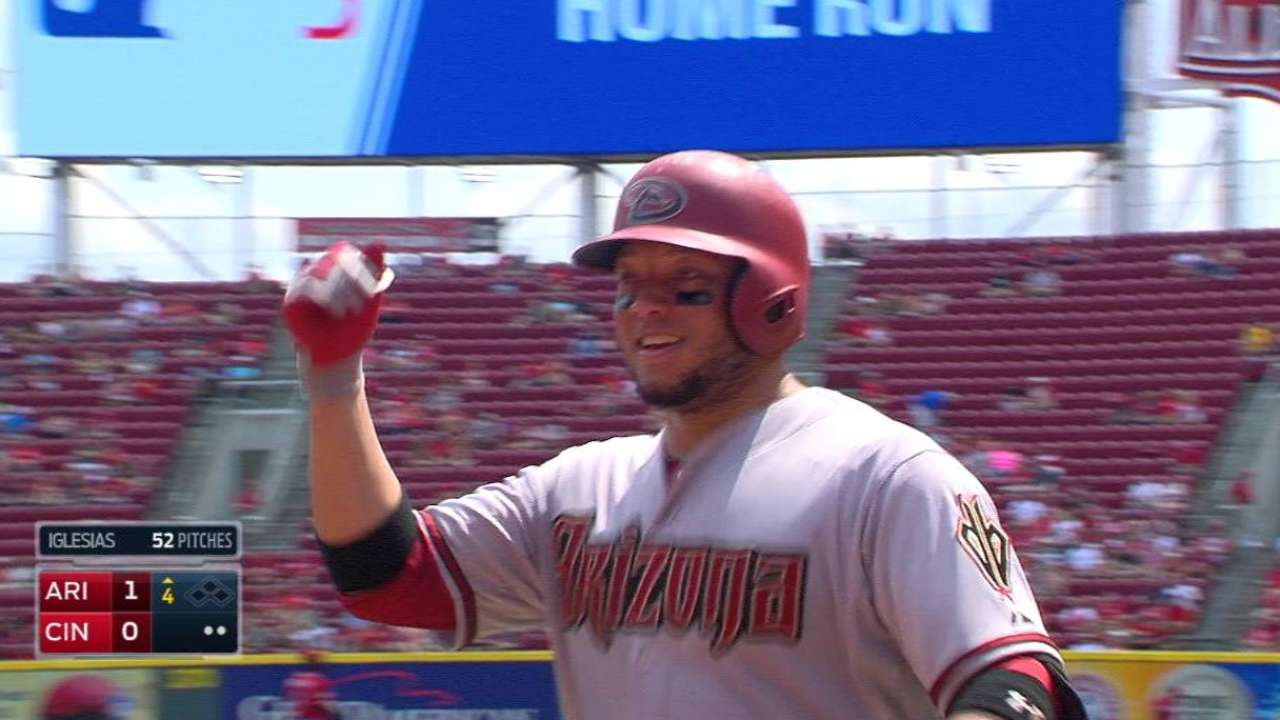 "Pena, the catcher, told me, 'hey, your team plays really hard. I like it, you've got a lot of guys, everybody runs really hard and plays hard. That's how you start it with teams,'" Castillo said. "That's good to hear from the other guys."
Robert Bondy is an associate reporter for MLB.com. This story was not subject to the approval of Major League Baseball or its clubs.