Fan struck by ball at Wrigley transported to hospital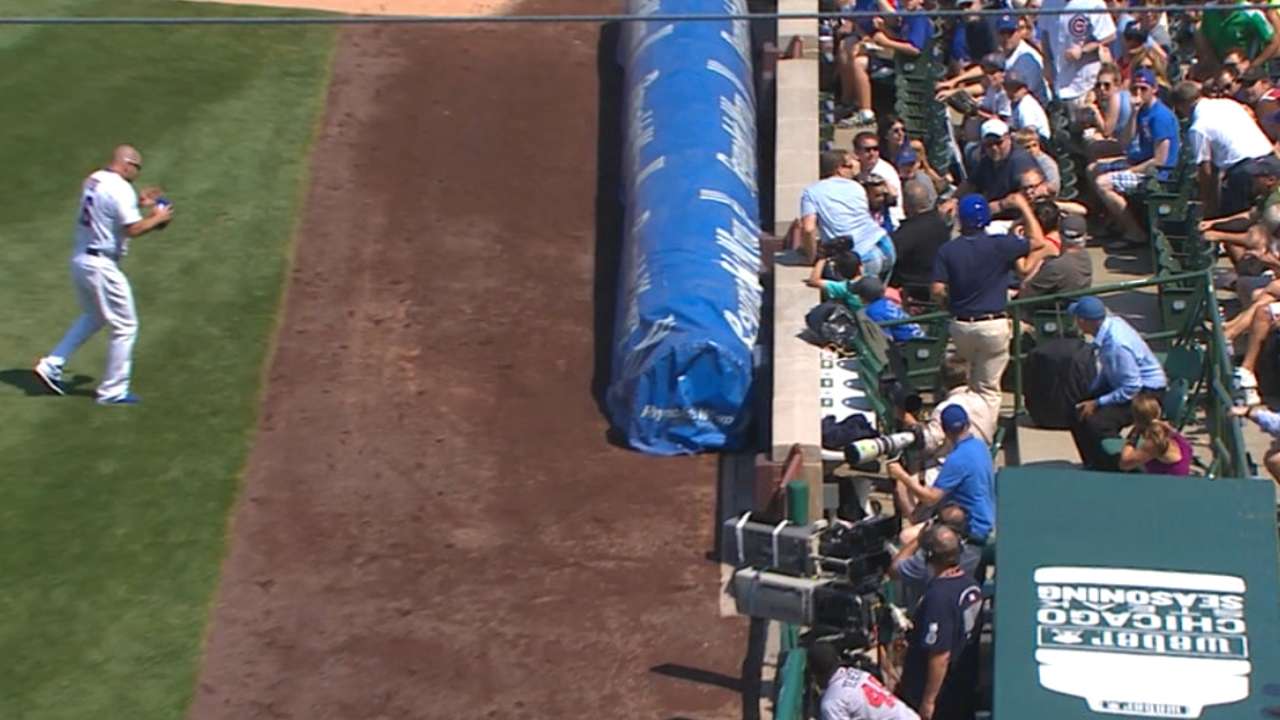 CHICAGO -- A fan was struck by a foul ball during the Cubs' 9-3 win over the Braves on Sunday at Wrigley Field. The Cubs said the fan was conscious and transported to a local hospital for further examination.
Sitting just beyond the camera well on the first-base side of the field, the fan was struck by a line drive off rookie Kyle Schwarber's bat.
The game was paused momentarily as fans and ushers called for medical support. Another fan was hit by a broken bat when Addison Russell fouled a ball in the second inning.
"We're all very sensitive to that," said Cubs manager Joe Maddon, noting his first instance of seeing a fan hit by a foul ball while in the Minors.
Maddon's best solution to the issue was for fans to "pay attention" during at-bats. He passed down the same thing he said he tells his family when they attend games.
"I hate to say it," Maddon said. "But those are wonderful seats. You're probably paying a lot of money for them. You're probably digging the fact that you're right there. I watch and I see people turning their back to the field when the action is going. You just can't do it.
"What I'm saying is, when you're at the ballpark and you're in those particular locations, watch what's going on. Don't turn your head away from the action. Every time a ball is pitched you look, then you can go and talk."
Greg Garno is an associate reporter for MLB.com. This story was not subject to the approval of Major League Baseball or its clubs.