Piscotty powers up for career-best day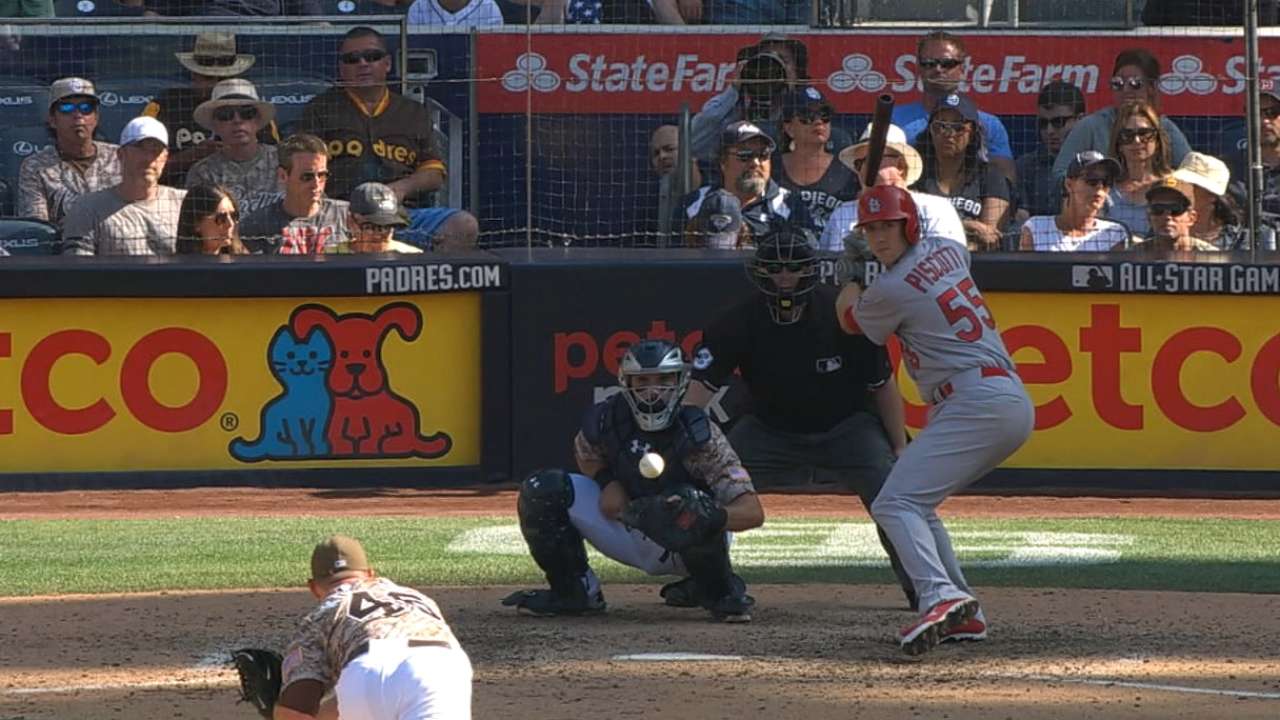 SAN DIEGO -- Rookie outfielder Stephen Piscotty recorded the first multiple-homer game of his career, along with a career-high five RBIs, as the Cardinals spoiled the Padres' chance at a sweep, winning 10-3 at Petco Park on Sunday.
When asked if he would call Sunday his best performance as a professional so far, Piscotty said, "Probably," while smiling and laughing.
Piscotty entered Sunday's game going 0-for-8 in the series against the Padres and had struck out three times with runners in scoring position.
But on Sunday it was a whole different story.
In his first at-bat of the game, Piscotty hit a two-run triple with a sharp ball that traveled through right-center field, scoring Jason Heyward and Yadier Molina.
"He made the most of a few big opportunities and had a huge day," manager Mike Matheny said.
Greg Garcia was called up and hit second in the lineup on Wednesday, a spot in the batting order that Piscotty held in the first two games of the series. Before the game, Matheny spoke about how the move might ease pressure for Piscotty. After the game, Matheny said he was cautious about giving too much credit for that being a factor in Piscotty's performance today.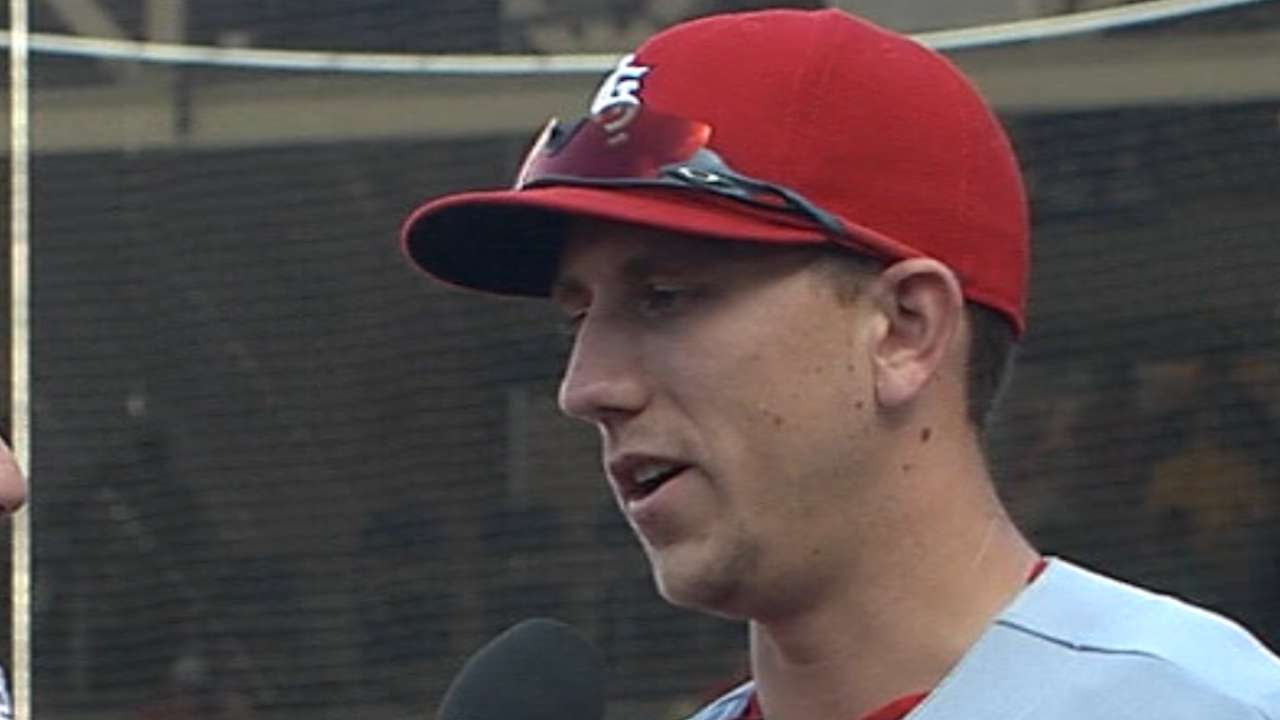 "[The lineup is] something that we can have a little manipulation with, but for the most part, they are going to go through their at-bats, and it's nice having him in a production spot, too -- it's not like we moved him all the way down," Matheny said. "So he had made the most of a few big opportunities and had a huge day."
Perhaps one of the most impressive notes about Piscotty's day on Sunday was smashing a 397-foot homer to left-center field off one of the best closers in the game, Craig Kimbrel.
"You put him in there against one of the top closers of the game -- that's impressive, just showing bat speed," Matheny said. "A nice overall approach, especially after having a type of day he had yesterday. Just kind of wanted to right the ship."
"[Kimbrel is] a good pitcher," Piscotty said. "I was just guessing fastball and got it, and put a swing on, and fortunately it went out."
Matheny went on to add that Piscotty often makes adjustments and learns from the previous day in order to get ahead.
"It's a great example today of what he is able to do," Matheny said.
Piscotty said he hoped that being able to make adjustments was a reason for his success on Sunday. He added that he is able to pick up on patterns that allow him to attack the way he sees fits best. He said he is weary of making too many adjustments, but also believes in his ability to adapt.
"I am not necessarily trying to be conscious of hitting a home run," Piscotty said. "I have spent a lot of time working on that and trying to get muscle memory, and hopefully it is there. That's the best I can describe it."
Beth Maiman is an associate reporter for MLB.com. This story was not subject to the approval of Major League Baseball or its clubs.