Hernandez earning at-bats over Pederson
Dodgers haven't lost faith in All-Star outfielder, but riding production in short term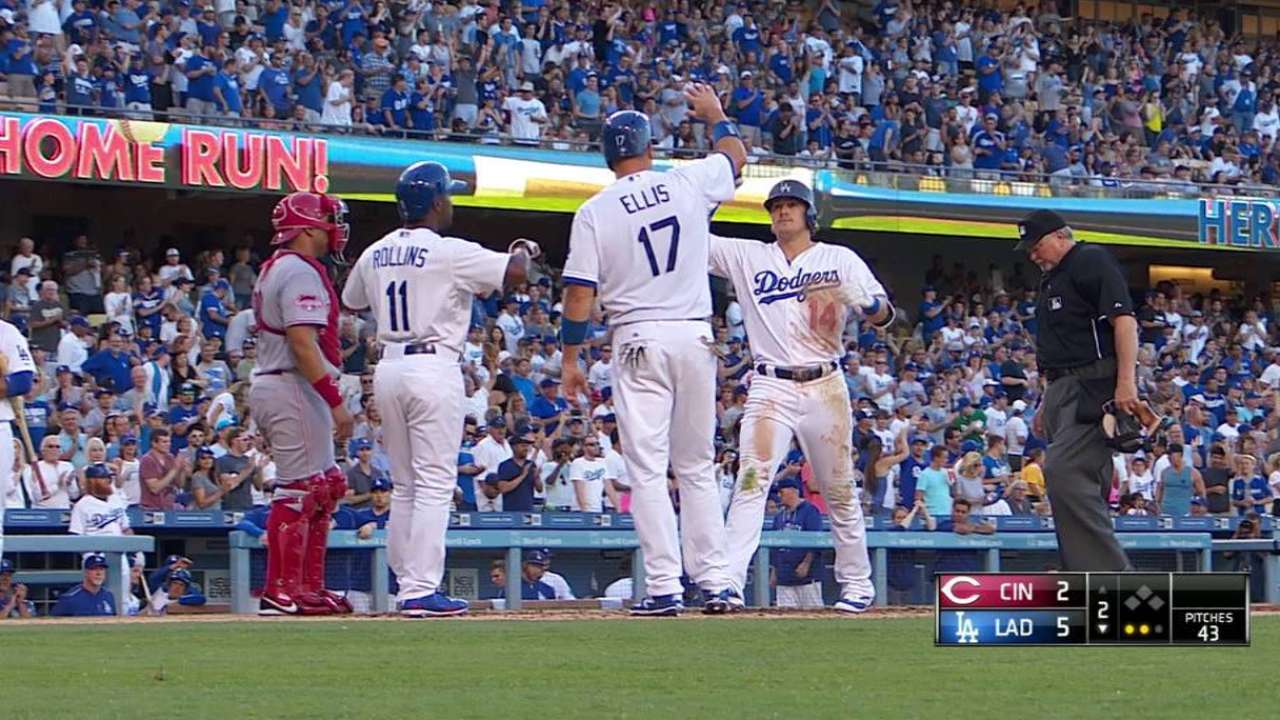 HOUSTON -- It's not often an All-Star center fielder struggles to see the field by late August.
That's the situation Joc Pederson faces right now, as he was held out of the Dodgers' lineup for a second consecutive game on Sunday despite a right-handed pitcher taking the mound for the Astros.
Kiké Hernandez again got the start in center field, and manager Don Mattingly all but outright said that's his preferred lineup going forward.
"It's that time of year. Kiké's just been swinging the bat better, and he's a comparable defender. It's just one of those things we have to do at this point," Mattingly said.
"I'm still going to try to match up Joc [with righties] ... but Kiké's earned at-bats. We feel like he gives us a better chance to win."
Pederson's slump has extended for nearly two months, and his .214 average is the lowest among qualified hitters in the National League. He has only three home runs since July 1.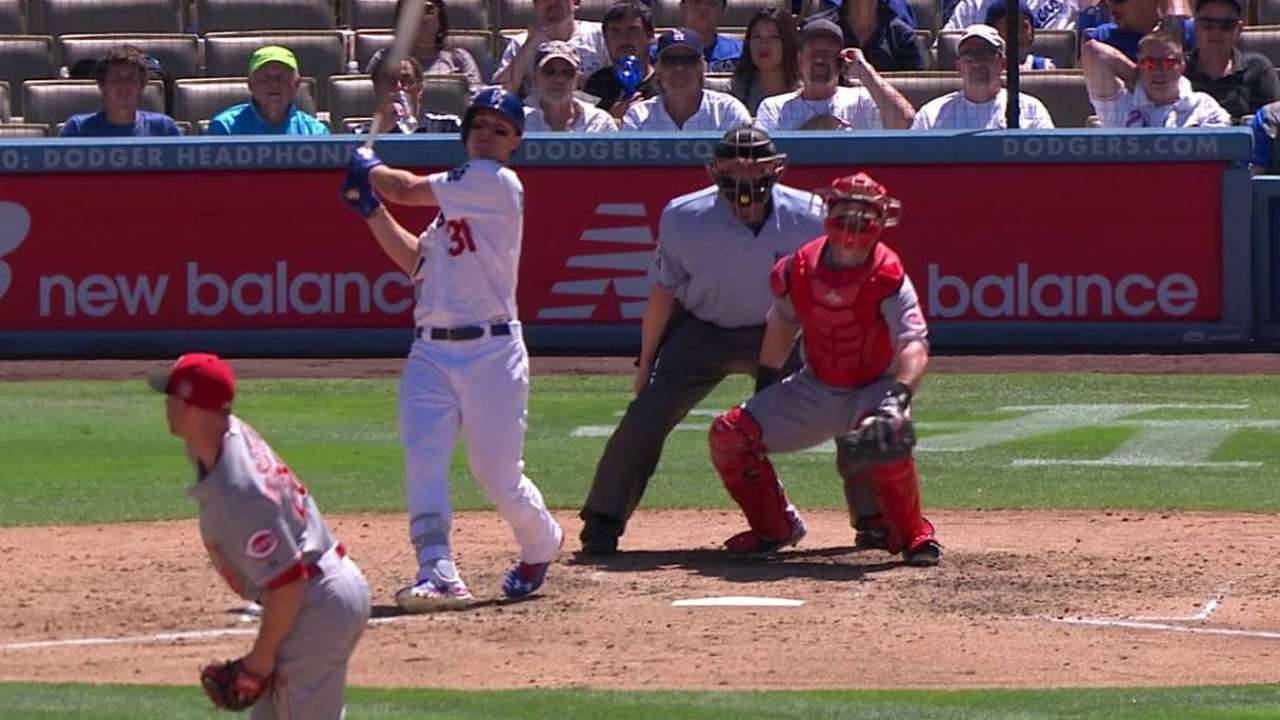 Though Pederson is a priority option as a late-inning defensive replacement or pinch-hitter, it likely wouldn't come at Hernandez's expense.
Mattingly said that Pederson's swing needs "fundamental" changes going forward, and the off-days might allow them to manifest sooner.
"It's really hard to try to make big changes during the season, because you're back out there and a guy's throwing 95 or 96 [mph]," Mattingly said. "So you just get back to what you've always done and trying to survive.
"Having time off where he's not having to compete five times a night can help him, whether [the changes] take hold this year or in the offseason."
All that being said, Mattingly and the Dodgers are staunch in their belief Pederson's struggles are a short-term issue.
The future may be bright, but they can't afford to ride Pederson's struggles out -- at least with him starting -- in the middle of a playoff race and with more productive options available.
Ultimately, Mattingly said, that is not an indictment of Pederson's work ethic or willingness to fight for playing time.
"His attitude is good, and he is a worker, even though I've heard it in different cities that he's not trying to make adjustments, and that's just not true. Those people are uninformed," Mattingly said. "We have no problem with Joc of, 'He's not a prospect who's come up and just doesn't care.' He's totally the other direction, actually, probably caring too much and letting it bother him too much.
"I have no doubt Joc's going to end up being a great player. But at this moment? Kiké is a better alternative."
Chris Abshire is a contributor to MLB.com. This story was not subject to the approval of Major League Baseball or its clubs.