Hughes likely sidelined until September
Twins starter progressing slowly from lower back injury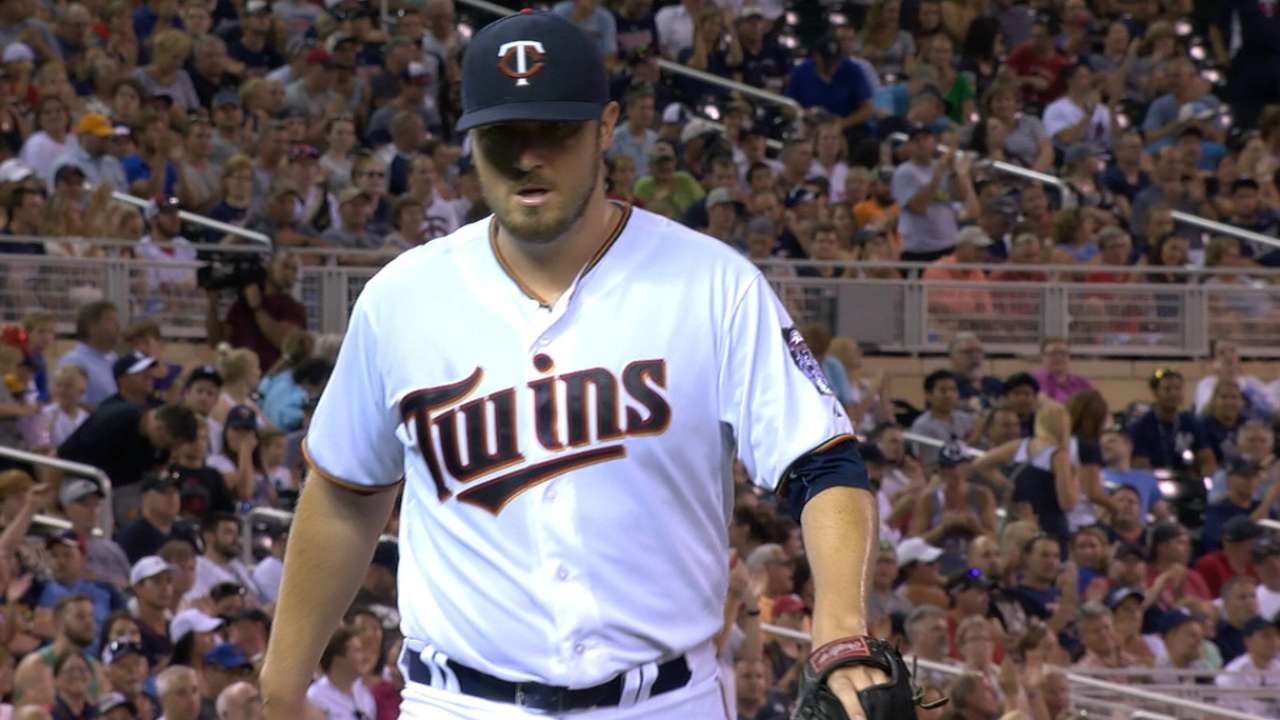 BALTIMORE -- Twins starter Phil Hughes is eligible to come off the 15-day disabled list this week but isn't expected to rejoin the team until after rosters expand on Sept. 1, according to manager Paul Molitor.
"Hughes has progressed slowly," Molitor said. "He's not close to being ready this week, so that's not going to be a question we have to ponder until probably as we expand rosters in September to see where he's at."
Hughes was placed on the 15-day DL on Aug. 14 (retroactive to Aug.10) with lower back inflammation. The right-hander has gone 10-8 with a 4.49 ERA in 23 starts this season.
Reliever Blaine Boyer -- who was also placed on the DL on Aug. 14, with right elbow inflammation -- could return to the 'pen Tuesday, when the Twins open a road series against the Rays. Boyer is set to throw a bullpen session Monday before Minnesota will decide whether to add him to the roster or send him out for a rehab assignment.
"We are going to have to make a decision on whether we want to try and get him down to Tampa or see if maybe he has to go out and pitch in a game to make sure he responds to that situation," Molitor said.
Connor Smolensky is an associate reporter for MLB.com. This story was not subject to the approval of Major League Baseball or its clubs.