Barnes optioned, Aro called up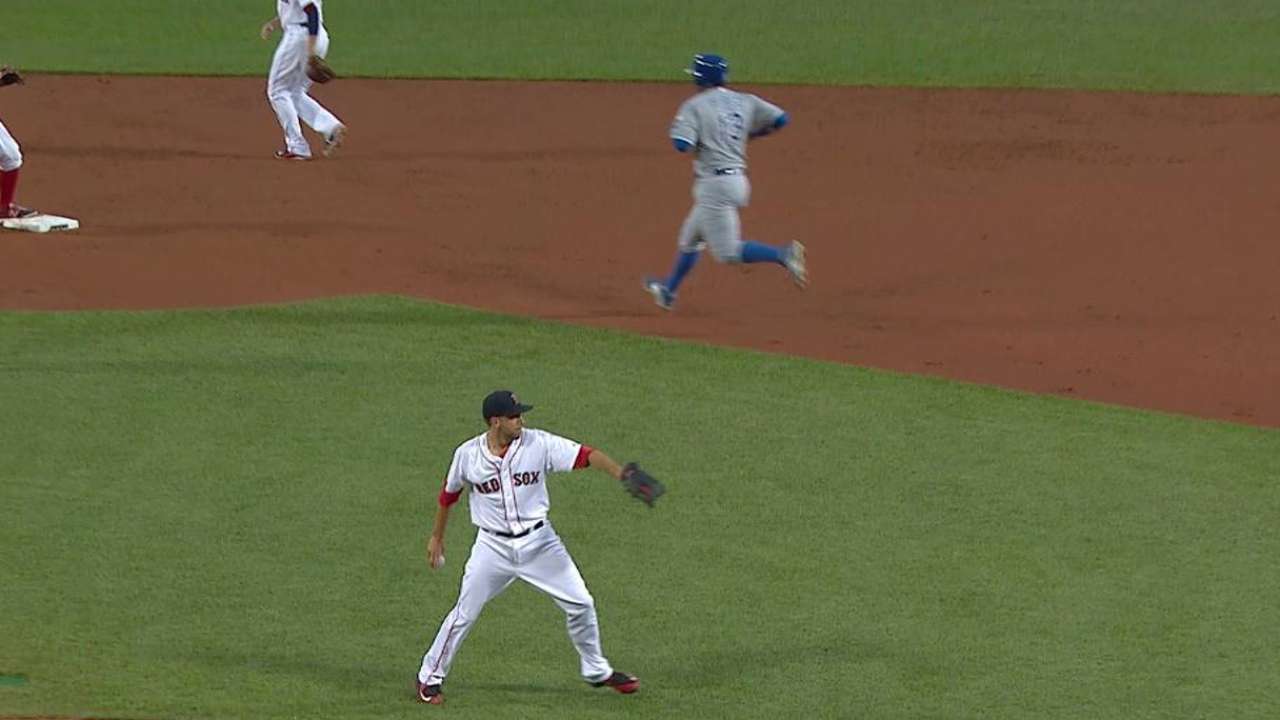 BOSTON -- With Rick Porcello rejoining the Red Sox this week, rookie Matt Barnes found himself the odd man out of the rotation.
Boston optioned Barnes to Triple-A Pawtucket on Sunday and recalled reliever Jonathan Aro from the PawSox to take his place on the roster. Porcello (right triceps strain) will be activated from the 15-day disabled list on Wednesday to start against the White Sox, making Aro's addition a temporary one.
"We're going to make a little subtle move there," Red Sox interim manager Torey Lovullo said.
Barnes made his first two Major League starts last week, going 0-2 and allowing 11 runs (including two home runs) in 10 1/3 innings. The right-hander has given up eight long balls in 23 appearances this season, including his work as a reliever.
On Saturday night, Barnes fell victim to the Royals in large part because of a mistake made against catcher Salvador Perez, who drove it into Boston's bullpen for a three-run homer.
"He threw a number of strikes tonight, especially early," Lovullo said after the game. "We were almost in the dugout saying work off the plate a little bit and don't throw so many strikes. ... That's a very good problem to have. You want to be around the zone. I just think he's learning and we're going to fine-tune some of those issues."
Porcello threw a bullpen session on Sunday morning -- which went well, according to Lovullo -- after working 5 2/3 innings of three-run ball in a rehab start with Pawtucket on Friday. The Red Sox are affording Porcello (5-11, 5.81 ERA) plenty of chances to correct his issues given the four-year, $82.5 million contract extension that will take effect next season.
Looking ahead, Boston's starting rotation will consist of righty Joe Kelly on Monday and lefty Wade Miley on Tuesday followed by Porcello.
"And then everybody will stay on turn beyond that," said Lovullo, referring to rookie southpaws Henry Owens and Eduardo Rodriguez.
Aro, 24, allowed six runs in three appearances during his first stint with the Sox. The rookie has posted a 3.06 ERA with Pawtucket this season, but that mark has risen to 4.70 over his last 13 games there.
Alec Shirkey is an associate reporter for MLB.com. This story was not subject to the approval of Major League Baseball or its clubs.