Springer, Astros encouraged by wrist progress
Astros outfielder nearing live batting practice, which will determine next step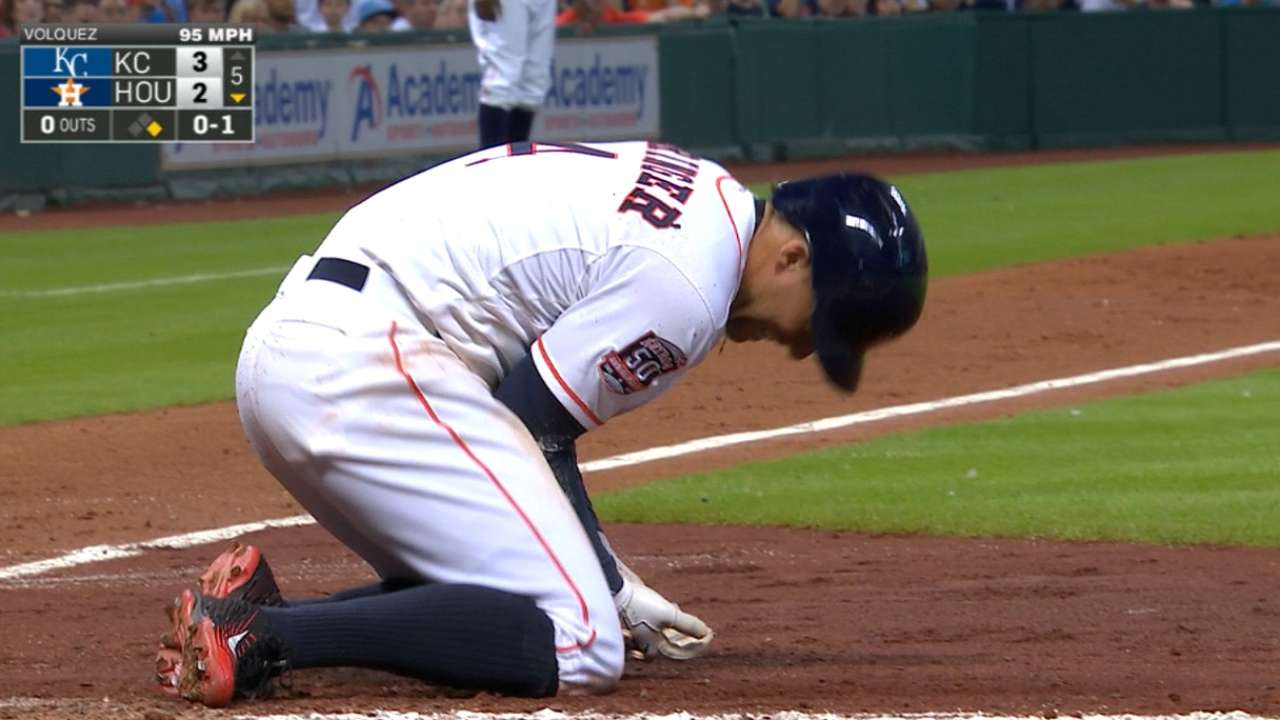 HOUSTON -- After spending the last two days swinging a game bat and making contact with balls both off the tee and from a coach's flip, George Springer will take live batting practice Monday or Tuesday in New York for the first time since fracturing his right wrist on July 1.
Springer, who has been on the disabled list since July 2 after taking an Edinson Volquez fastball off his right wrist the night before, said the wrist has felt great when swinging, and he's more than ready to take more intense hacks.
"It feels good," Springer said. "It's exciting, and obviously I can't wait to be out there soon. It's just one day at a time, and when I'm ready to go, we'll figure something out."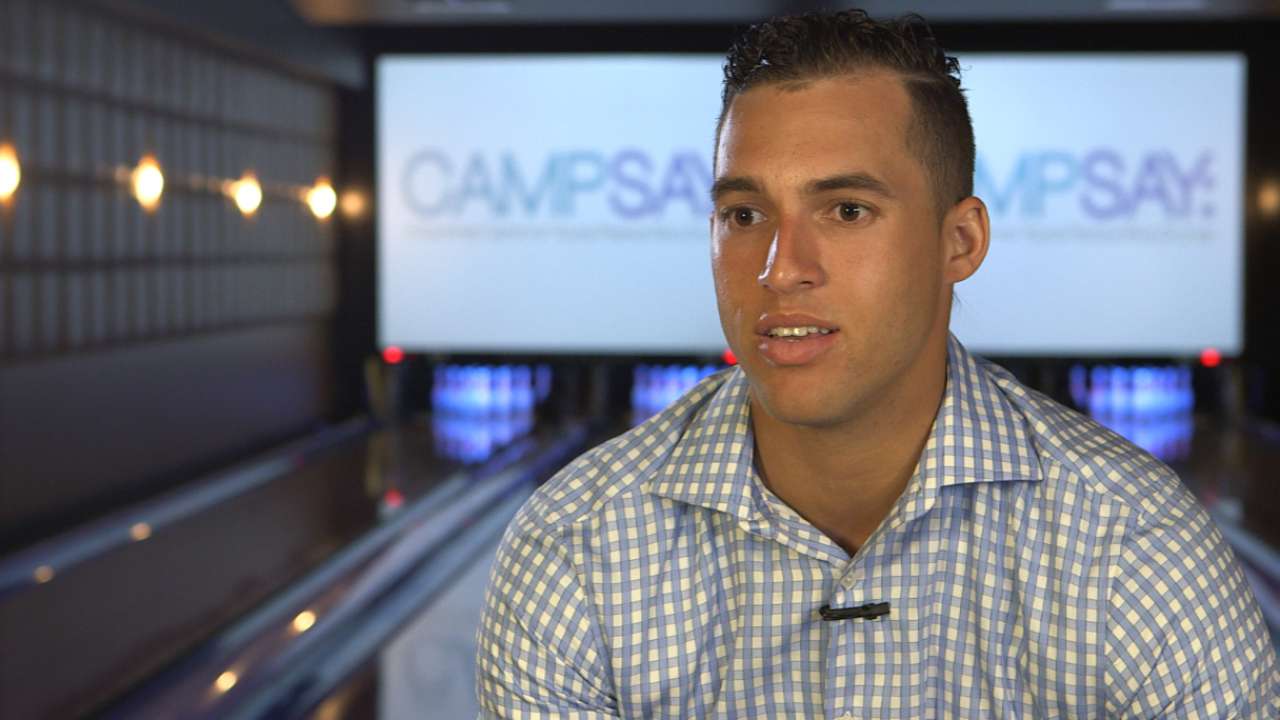 Before Sunday's series finale with the Dodgers, Astros manager A.J. Hinch said he's thrilled with Springer's progress, and the batting practice he sees at Yankee Stadium will determine the club's next move.
Hinch added the Astros' main priority now is working Springer back into shape and ramping him back to consistent flow.
"We're cautiously optimistic that this is a fatigue and stamina issue more than the injury itself," Hinch said. "We have to get him back into baseball shape, rhythm and timing as quickly as possible, because we think he can help us. Every step, every new plateau is very important for him."
Both Double-A Corpus Christi and Triple-A Fresno appear playoff bound, meaning more time for Springer to take a rehab assignment, though Hinch was hesitant to say when exactly that could take place.
"He's going to need a couple days of regular activity where we tax him a little bit, both in intensity and volume," Hinch said. "But yes, this [batting practice] is the next step of the rehab protocol. Once he clears that challenge, then we'll talk about getting him some playing time somewhere."
Hinch said he has a date circled for Springer's possible rehab assignment, though he declined to share that publicly. He said the date is somewhat irrelevant until Springer gets through this latest batting practice phase.
"I just want to see him take batting practice on the field," Hinch said. "Let him hit a few home runs, let him feel good about his swing, and then we'll figure out the next step."
Chandler Rome is an associate reporter for MLB.com. This story was not subject to the approval of Major League Baseball or its clubs.