Handle with care: Zobrist shows love for bat
After hitting ball hard, newest Royal gently places lumber on ground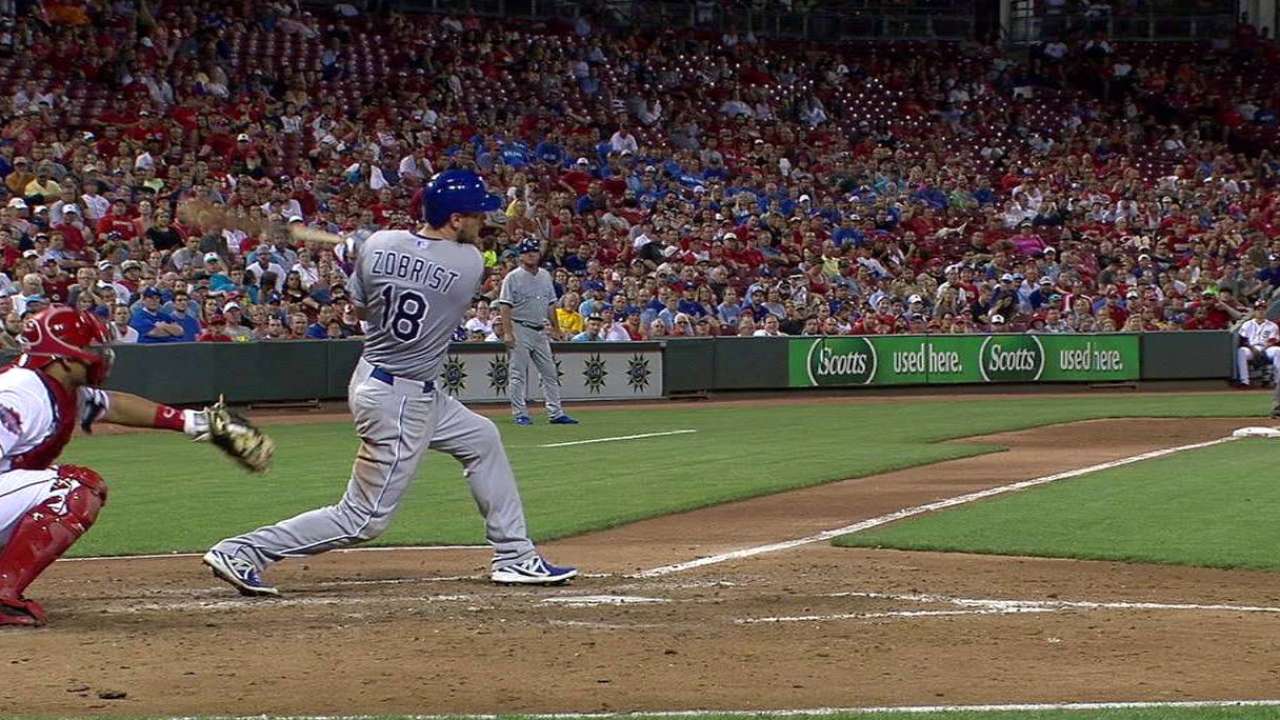 BOSTON -- You may have noticed that when Ben Zobrist hits a home run, he doesn't toss his bat or flip it. Zobrist takes a few steps, then carefully and gently lays his bat on the ground.
And he has no idea why.
"When I hit the ball hard, especially high and hard, I do that," he said. "It doesn't necessarily have to be a home run. It could be a double. I tend to do that then."
Is it out of respect for his bat?
"I don't know why I do that," he said. "I don't try to do it. It's just what I do."
Zobrist guesses he started doing it in about 2008, and it's not because he's trying to avoid showing up the pitcher, either.
"I have no idea why I do it," Zobrist said. "I never thought about it. People started telling me about it back in 2008 or 2009, and they were like, 'You realize what you're doing?' And I'm like, 'No. I don't.'"
When Zobrist hits a grounder, he drops the bat immediately.
"I get rid of it quicker and start running," he said.
It might be something for psychologists to ponder.
"I don't know," Zobrist said. "I don't think there's too much to think about. It's just a habit."
Jeffrey Flanagan is a reporter for MLB.com. Follow him on Twitter at @FlannyMLB. This story was not subject to the approval of Major League Baseball or its clubs.