Tex, A-Rod get breather for second straight day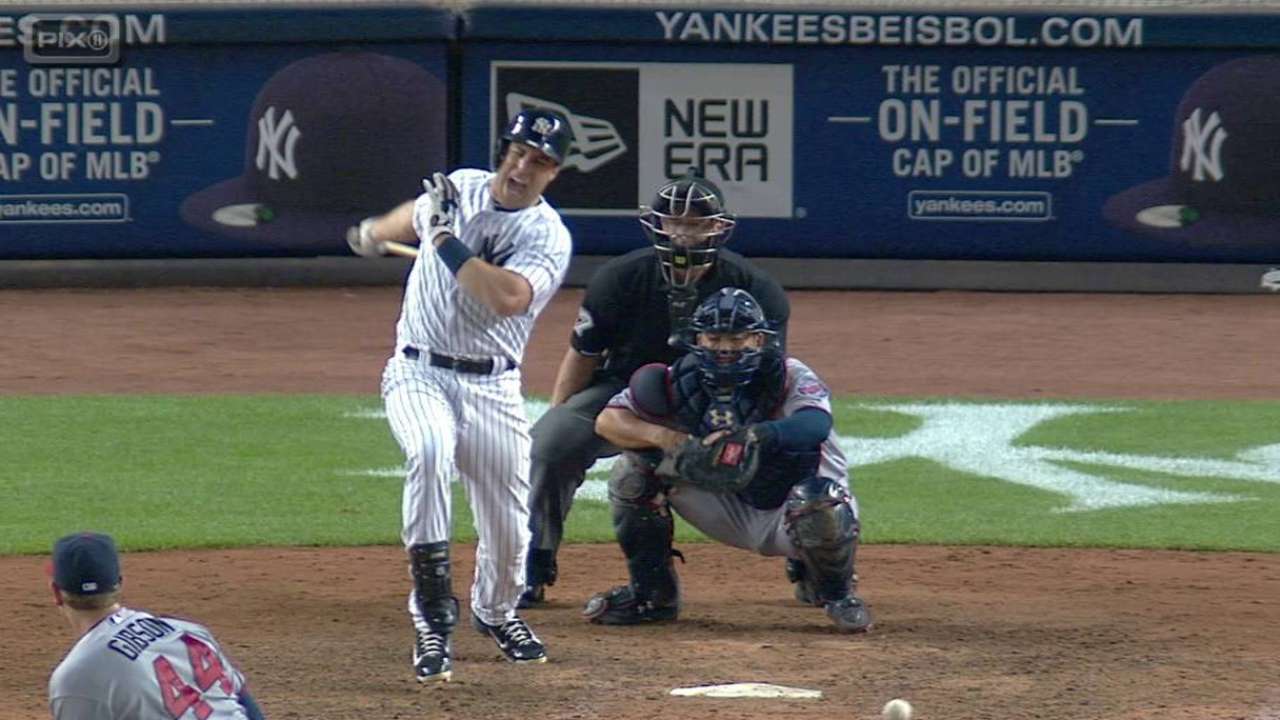 NEW YORK -- Mark Teixeira and Alex Rodriguez combined for 57 home runs and 148 RBIs since the beginning of the season entering Sunday, but they were out of the starting lineup for the second straight day.
Teixeira is recovering from a bruised right leg that he sustained Monday, and Yankees manager Joe Girardi decided to give Rodriguez another breather. Brian McCann took over the designated hitter spot both Saturday and Sunday as John Ryan Murphy held down catching duties. Sunday marked the finale of a four-game set with the Indians, who sent Trevor Bauer to the mound.
"Just trying to give [Rodriguez] a couple days in a row to refresh him," Girardi said. "If you look at the last two weeks, it's been a little bit of a struggle. There have been some good days, and obviously [Tuesday's] grand slam was a huge hit for us, and he hit another home run. But I just thought that I would do it this way.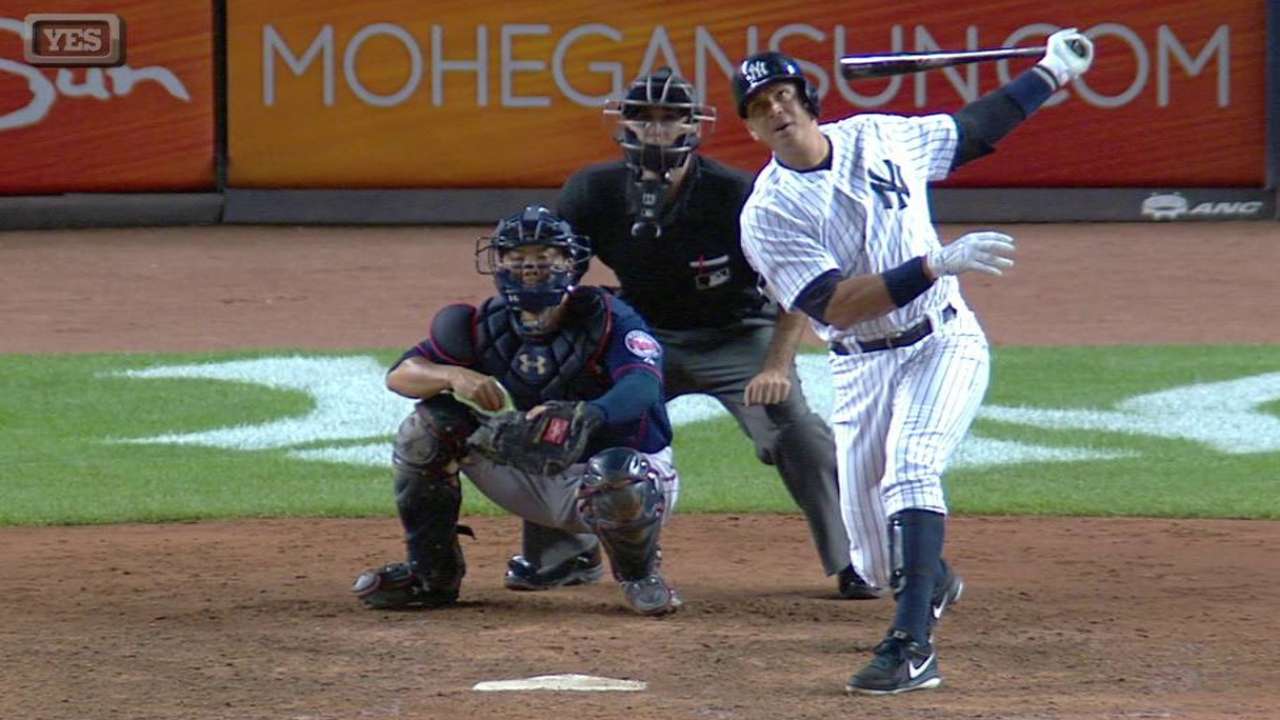 "And the ballpark plays extremely favorable to Mac. Mac hit the three-run homer off Bauer the last time and I just thought, 'You know what?' This is the time to do it."'
In 69 August at-bats, Rodriguez had just 11 hits for a .159 average. Girardi said he's seen Rodriguez swing at pitches out of the strike zone a little more than usual.
"Could that be fatigue? Could be," Girardi said. "Could it be he's just not seeing the ball well? That could be it, too. ... we've had a lot of moving parts in our lineup the last couple of years, and this year's been pretty consistent. We've tried to stay ahead of the curve and keep these guys on the field. We've been proactive."
Originally, Girardi was hopeful that Teixeira would be back in the lineup by this weekend. Then he hoped it would be by Monday. Now he's not sure.
Teixeira has done some cage work and has played catch, but the timing still isn't right.
"Obviously it's a good sign that we got him on the field today to do some stuff, but it's still not where it needs to be," Girardi said. "I think he needs to be able to run comfortably is really what it comes down to, and just feel that he can do all the things that he needs to do. He's not at that point yet."
Grace Raynor is an associate reporter for MLB.com. This story was not subject to the approval of Major League Baseball or its clubs.