LaMarre makes highlight-reel catch in debut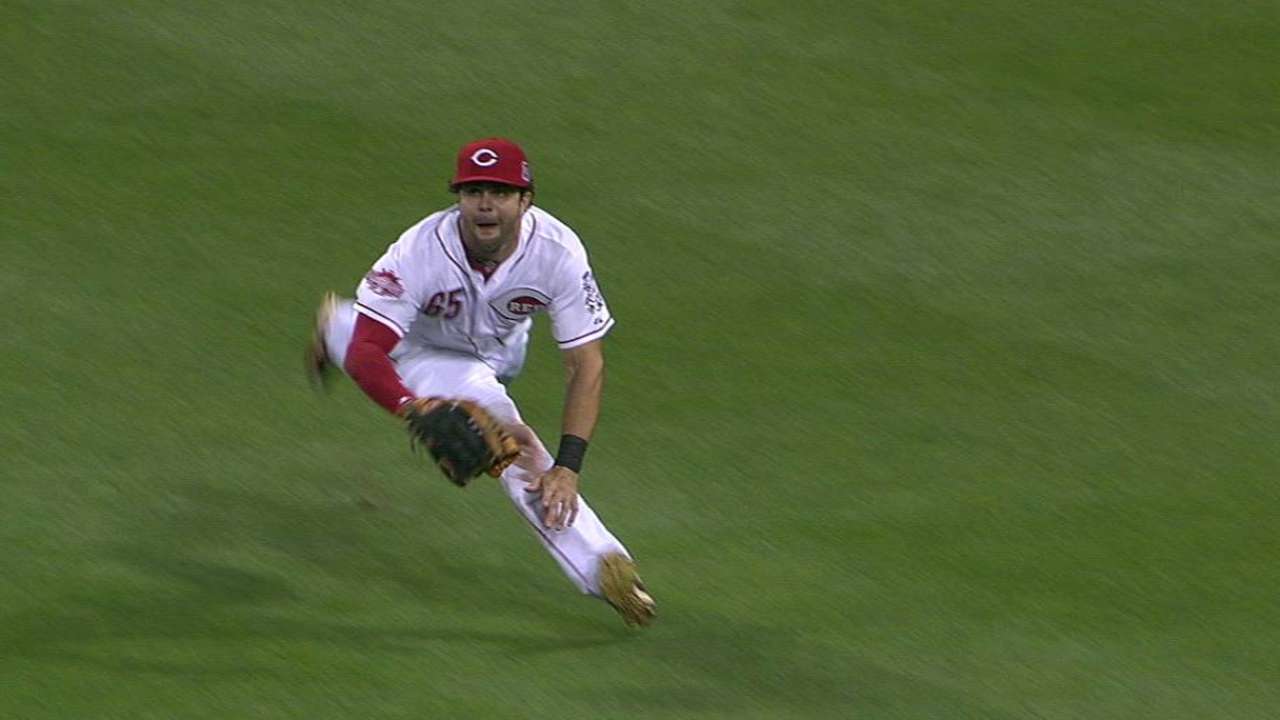 CINCINNATI -- Ryan LaMarre said his first game in the big leagues was everything he had hoped for ... except the souvenirs.
"I got the lineup card," LaMarre said. "I hope to get that 'first hit' ball pretty soon."
Cincinnati's 26-year-old center fielder was 0-for-5 at the plate Saturday, but he made an outstanding defensive play among his three putouts during the Reds' 11-7 loss to the D-backs at Great American Ball Park.
LaMarre sprinted to his left for a terrific diving catch of Chris Owings' line drive for the second out of the sixth inning.
"Defense is something I try to take pride in every day," LaMarre said. "I try to play with recklessness."
LaMarre came to Cincinnati with a reputation for defense. He was named the organization's best defensive player from 2010-13.
"He was real good out there," Reds manager Bryan Price said. "He made a couple really nice catches. He understands the position extremely well. We talked during the game and we told him, 'You're the center fielder; play center field. Don't defer to the corner outfielders."
Although hitless Saturday, LaMarre said he became more comfortable with each plate appearance.
"I knew going into that first at-bat that I would have a lot of nerves," LaMarre said.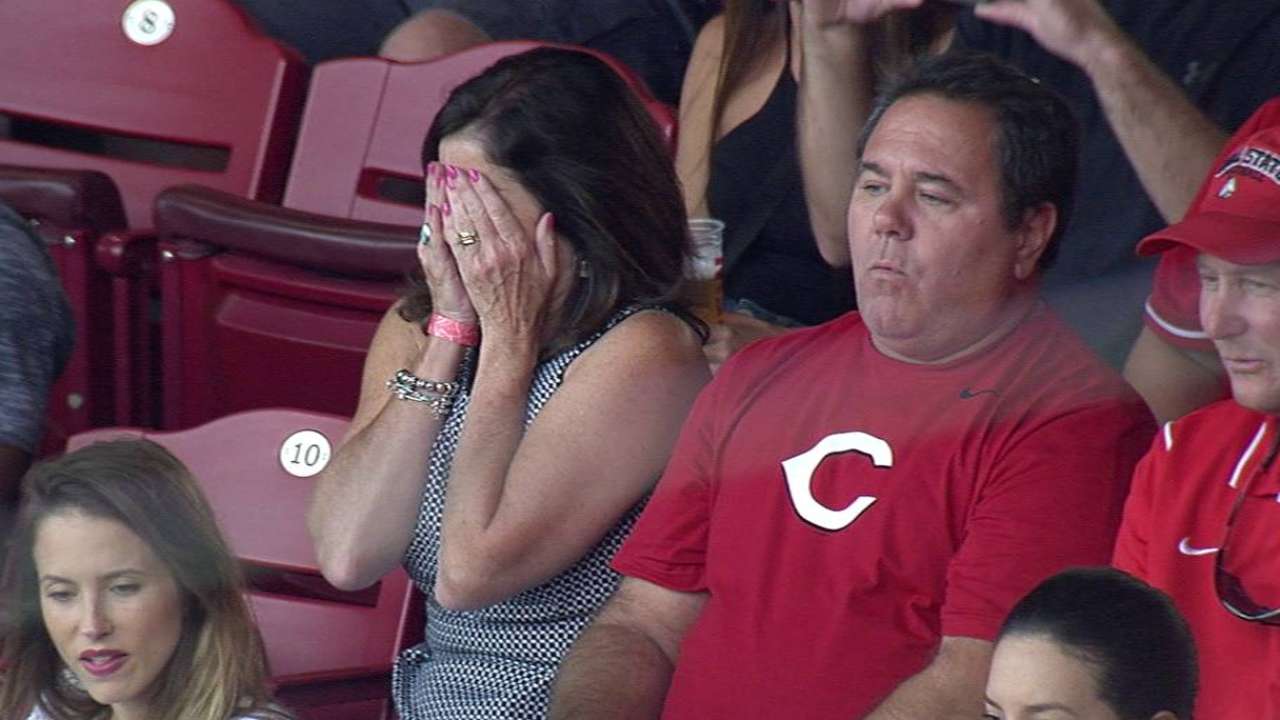 Approximately 20 friends and family members came from the Jackson, Mich., area to watch the 2010 second-round pick.
"It was awesome," LaMarre said. "It was everything I had hoped it would be."
Andy Call is a contributor to MLB.com. This story was not subject to the approval of Major League Baseball or its clubs.