Inciarte kick-starts offense, stars on defense
Home run on game's first pitch precedes heads-up play in left field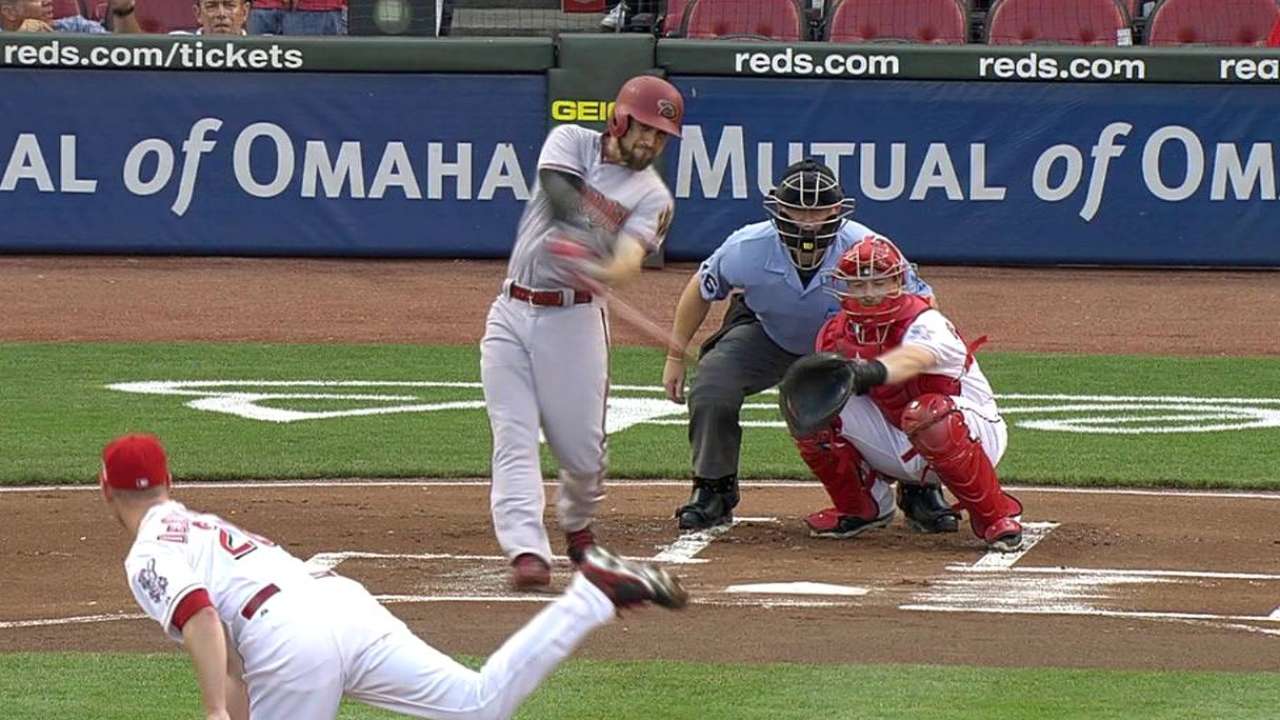 CINCINNATI -- Paul Goldschmidt may have stolen the headlines in the D-backs' 11-7 victory over the Reds on Saturday, but Ender Inciarte was equally impressive with both his bat and glove.
Inciarte got the offense going on Saturday, sending Anthony DeSclafani's first pitch of the game into the right-field seats. The homer, which was his first career leadoff shot, began a 2-for-4 night with three RBIs.
"Every pitcher throws a fastball and tries to throw a strike in the first pitch of the game," Inciarte said. "I just felt like I've seen enough pitches from him to take advantage of the first one."
"They game plan for those guys, [hitting coach] Turner [Ward] and [assistant hitting coach Mark] Grace. [Inciarte's] taking a ton of first pitches, fake the bunt," D-backs manager Chip Hale said. "He has that ability. He has the ability to throw that top hand and hit balls out to right and pull balls in the hole, so I think it's a part of his game he will get better and better at."
The strong offensive performance put Inciarte at 4-for-12 with four RBIs in the series, but his most impressive play of the game may have come in the field.
With Brandon Phillips standing at first base in the first inning, Eugenio Suarez hit a liner to deep left field that looked destined for extra bases. However, as Inciarte sprinted back, he pulled up before the warning track and squared up as if he were preparing to make the catch. The ball sailed over his head and bounced off the left-field wall, but the clever deke stopped Phillips at second and held Suarez to just a single.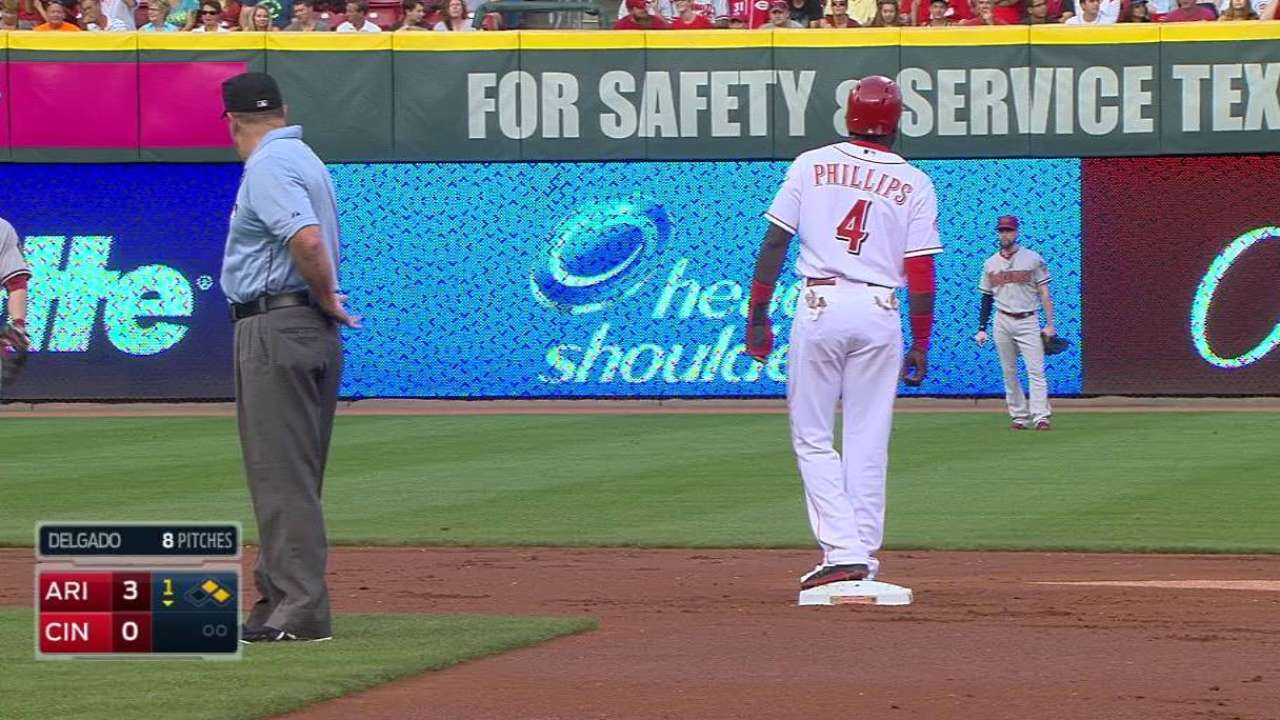 Todd Frazier hit a single to drive in Phillips in the next at-bat, but it could have brought home Suarez as well if not for Inciarte's instinctive play in left. The D-backs eventually got out of the inning with just the one run allowed.
After the game, Inciarte said he has tried the similar defensive play in both the Majors and Minors, and he was confident it'd work out again tonight.
"I was running to catch it at first, but when I saw that ball was over me, I just took a route like I was going to catch it and I knew they both were going to stop," Inciarte said. "I did it well, they both stopped and that's what I wanted to happen."
"Always works," Inciarte added with a smile.
Robert Bondy is an associate reporter for MLB.com. This story was not subject to the approval of Major League Baseball or its clubs.