Loney tossed after arguing strike, bumps ump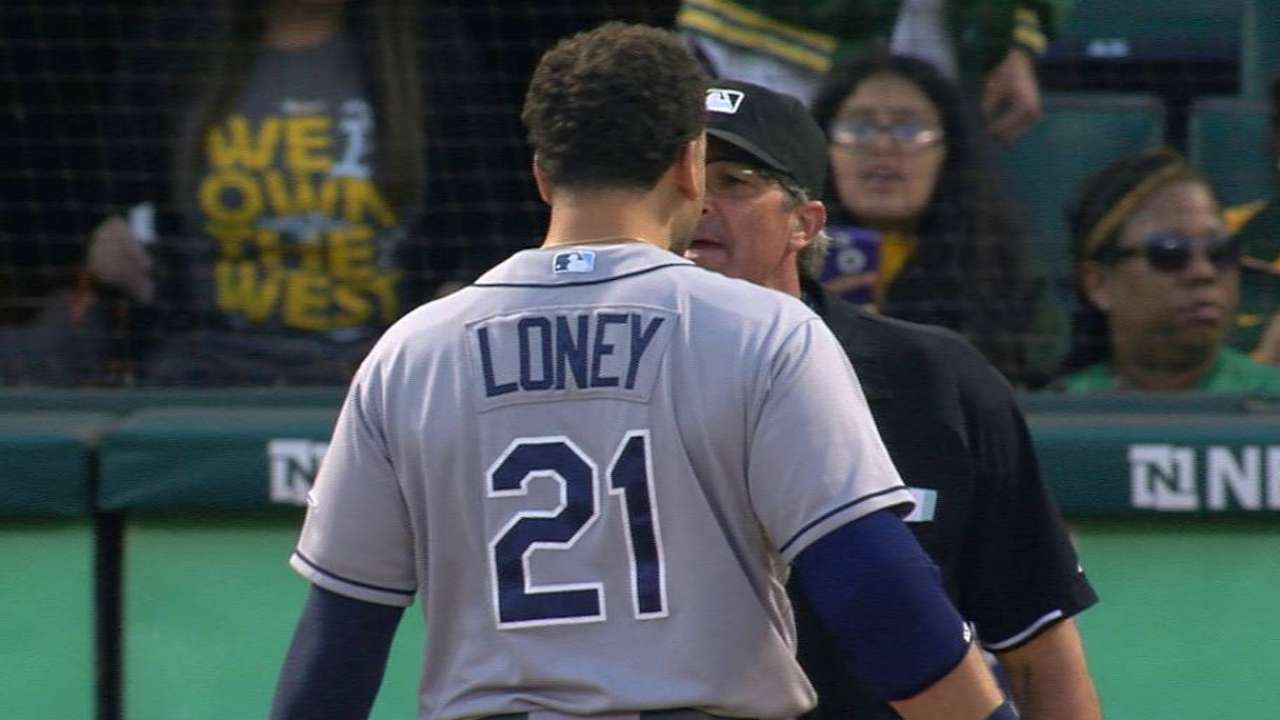 OAKLAND -- James Loney was ejected for arguing a called strike three in the sixth inning of the Rays' 5-4 win over the A's on Saturday.
After home plate umpire Paul Nauert called Loney out, Loney flipped his bat and slammed his helmet to the ground. Then, after Nauert ejected Loney, Loney approached him and the two touched (as Loney put it) before the first baseman was restrained.
"I've thrown my helmet and bat down plenty of times," Loney said after the game. "I'm not saying anything to you, so just relax. You can tell his personality's not the best. He's just kind of there."
Loney, who finished 1-for-3 with a single to left in the fourth, watched the play on video later and sticks by the fact that it was a ball. He was still frustrated -- though even-keeled -- afterward, saying that Nauert threw him out before Loney said anything to him.
Rays manager Kevin Cash said there are two sides to the story. Loney thought it was a ball, while Nauert was upset at Loney's reaction.
"Sometimes people just get bored and want to stir up something," Loney said.
Trevor Hass is an associate reporter for MLB.com. This story was not subject to the approval of Major League Baseball or its clubs.