Hardy plays through groin discomfort
Orioles shortstop shakes off pregame concerns Saturday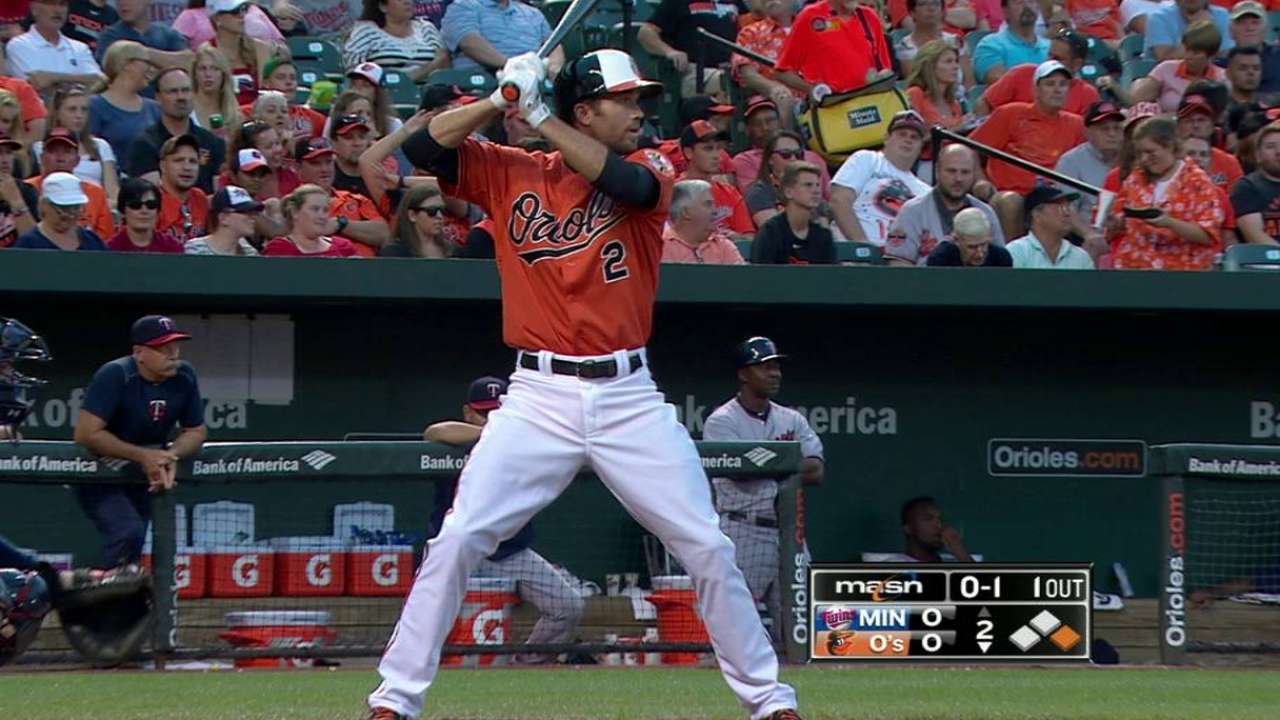 BALTIMORE -- Orioles shortstop J.J. Hardy played all nine innings of Saturday night's 3-2 loss to the Twins, despite some pregame questions about groin discomfort.
Manager Buck Showalter said before the game that Hardy started having problems in that area during the latter part of Friday night's game. Showalter put Hardy in the starting lineup Saturday, and he gave the Orioles a brief 2-1 lead with a sixth-inning sacrifice fly. The skipper said Hardy got through the game fine but that he'll likely give the veteran shortstop a day off Sunday.
"He felt pretty good, all things considered," Showalter said. "I'll probably give him a day tomorrow ... see if we can try to clear it up a little bit."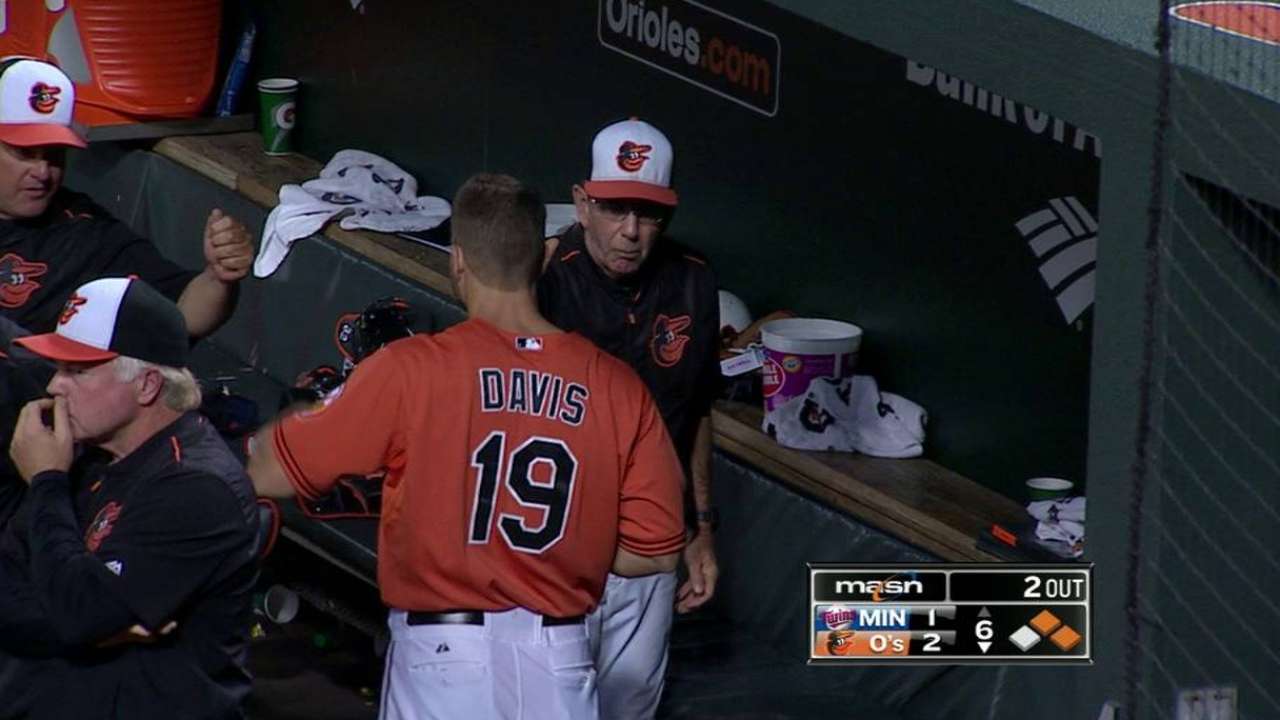 Hardy's been struggling at the plate lately. After going 0-for-2 Saturday, he is on an 0-for-12 slide and has gone 3-for-31 during the first nine games of this homestand, a big reason his average has slipped to .220.
"He's been very honest with us about anything he might be feeling," Showalter said. "He's not a guy that's in the training room a lot, but he's ready at 7 o'clock."
The Orioles also are keeping a watchful eye on Steve Pearce (oblique strain). The versatile veteran was playing in a rehab game at Double-A Bowie, and Showalter said the Orioles will see if he needs one more down there or could be ready to return from the disabled list Sunday.
Jeff Seidel is a contributor to MLB.com. This story was not subject to the approval of Major League Baseball or its clubs.