Perkins plays catch, on track for Tuesday
All-Star closer unavailable for Twins with neck injury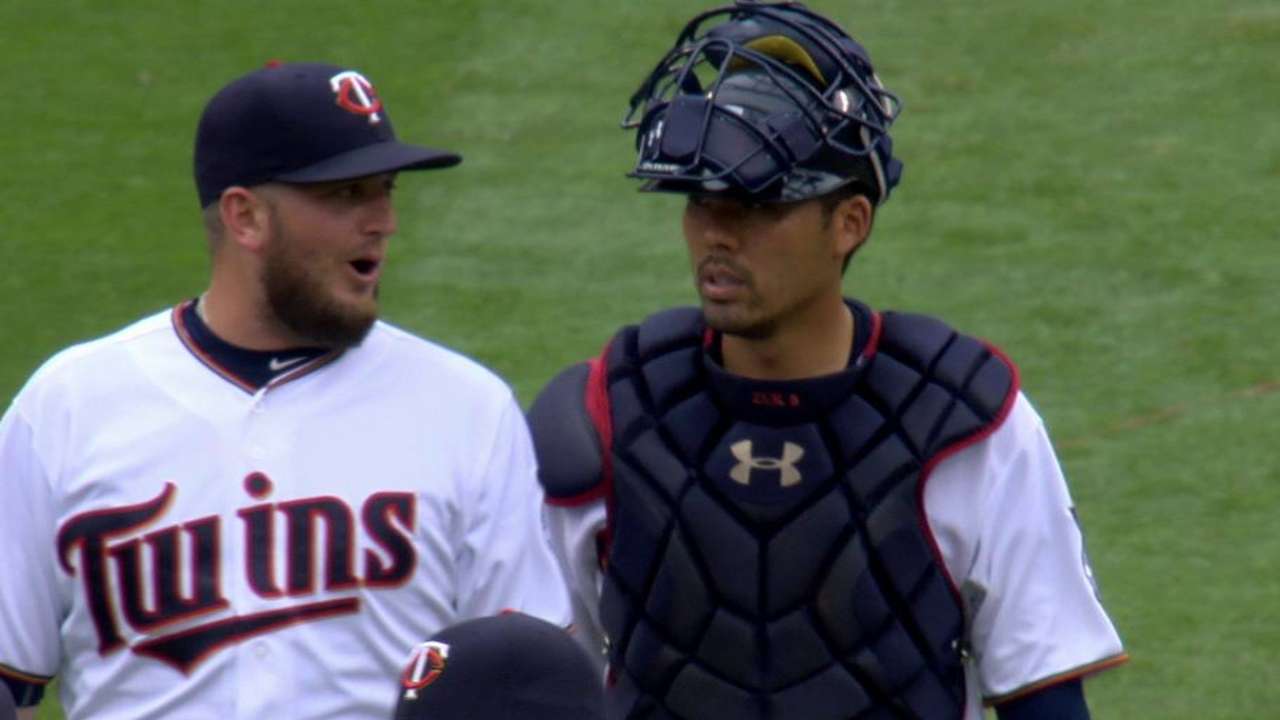 BALTIMORE -- Left-hander Glen Perkins played catch Saturday for the first time since receiving two cortisone shots in his neck and felt great, according to the Twins.
Minnesota's All-Star closer is set to throw a bullpen session Sunday, and if all goes well, he could be back in the bullpen Tuesday. An MRI last Tuesday revealed a bulge between Perkins' C-5 and C-6 vertebrae.
He recently said he had been dealing with the injury for a couple of months and was unavailable for games in Milwaukee and Cincinnati in late June due to the discomfort. It wasn't until he was warming up for the All-Star Game on July 14 that he was certain something was wrong.
Kevin Jepsen filled in for Perkins in the closer role in Friday's 4-3 victory and struck out the side for his first save since joining the Twins on July 31.
Connor Smolensky is an associate reporter for MLB.com. This story was not subject to the approval of Major League Baseball or its clubs.