Cherington reflects on tenure as GM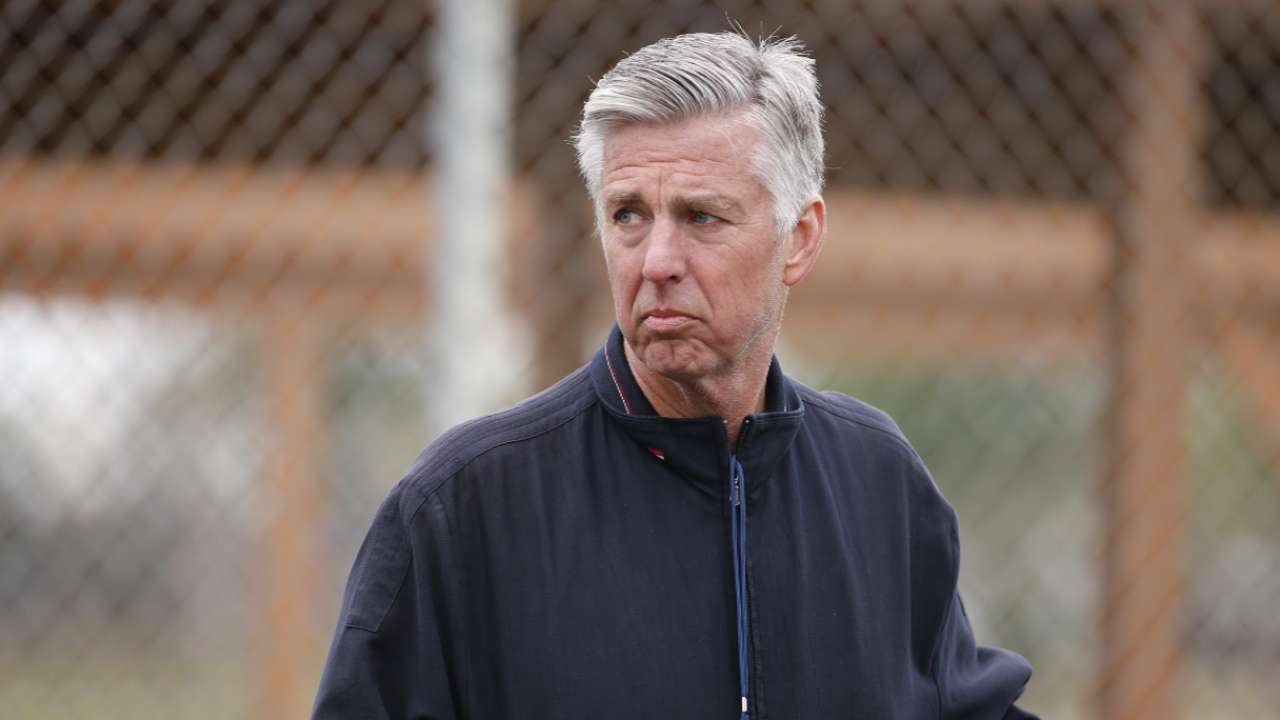 BOSTON -- Not even a week removed from stepping aside as the Red Sox's general manager, Ben Cherington spoke before an auditorium of baseball enthusiasts and statheads alike on Saturday at the 2015 Saberseminar.
Cherington, whose background in analytics and frequent consultations with sabermetric guru Bill James are well-known, took part in a Q&A session with attendees and discussed topics ranging from his own future to the reasoning behind last offseason's roster construction.
First up: What made Cherington and his front office staff believe Hanley Ramirez could handle the transition to left field?
Given Ramirez's experience as a shortstop, history favored the position change, Cherington said. The move simply did not pay off and wound up costing the Red Sox defensively this season.
"We didn't know what he would be defensively in left field. He'd never done it," Cherington said. "So it's impossible to know. We made a bet based on history of what players look like moving from a middle infield position to another position, and there's data that can help us make an educated guess. He wanted to and seemed committed to doing it. ... It hasn't gone well."
Cherington also confirmed reports that the team had inquired about former A's third baseman Josh Donaldson last offseason while seeking to address the position. Donaldson was later acquired by the Blue Jays and finds himself in the midst of an MVP-caliber season.
"Yes. [I] called Oakland early in the offseason as we normally would. ... Was told at the beginning of the offseason that they weren't moving him," Cherington said. "So give Toronto credit. They persisted."
Later, Cherington talked about his unwillingness to trade some of the organization's top prospects during his tenure as GM, citing the belief that they would one day develop into valuable Major Leaguers.
Cherington will now have to watch from afar as the likes of Jackie Bradley Jr., Travis Shaw and Henry Owens are breaking into the big leagues amid strong performances.
"We've got some players," Cherington said, before pausing. "The Red Sox have some players that we thought had a real chance to be different kind of players."
As he looks to the future, Cherington appears content to take time in considering what might have gone awry for Boston in recent seasons. The 41-year-old doesn't want to jump into a new role right away, but he hopes brighter days lie ahead -- for both himself and the Red Sox.
"I do feel like a couple mistakes we've made the last few years is when we got in a rush," Cherington said. "That's the one. I am going to try to not be in a rush. But I don't know what will happen [in the future]. There's lots of hard parts about not being there. And then there's hopefully some good stuff, an opportunity to learn something else, try something new. We'll see. I think in time I'll be able to answer that question."
Alec Shirkey is an associate reporter for MLB.com. This story was not subject to the approval of Major League Baseball or its clubs.