Rangers to skip Perez's next start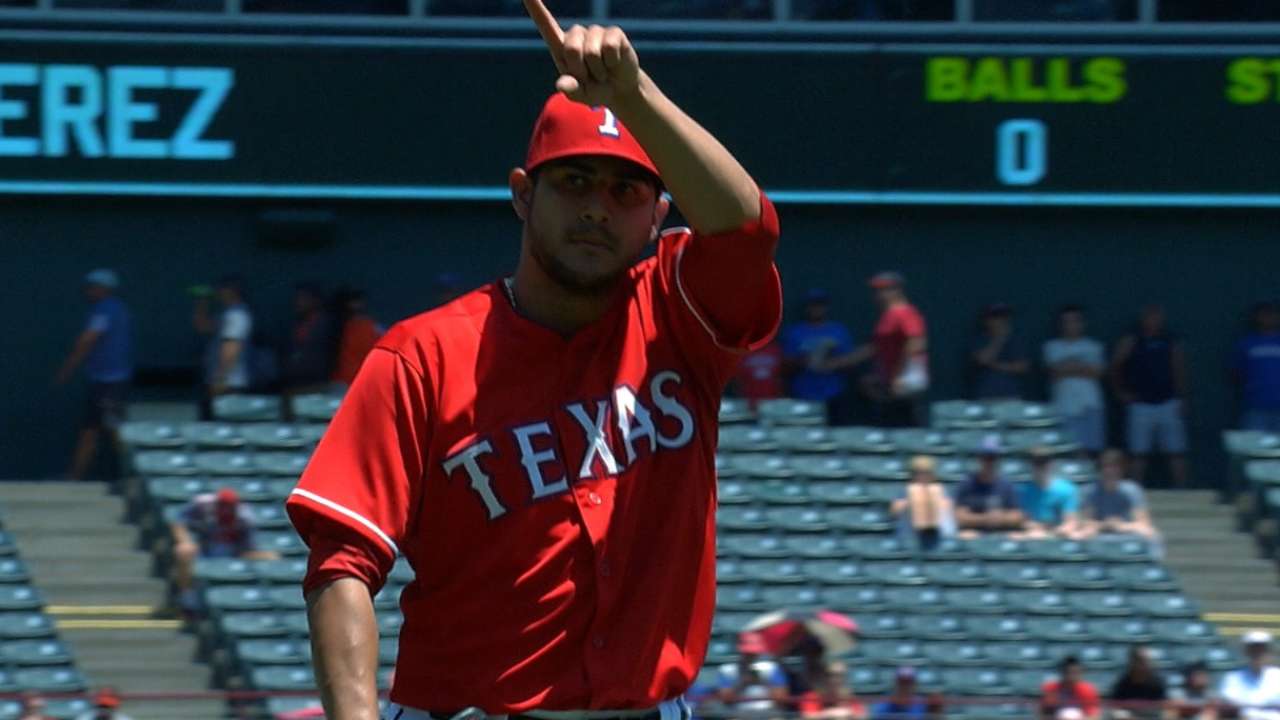 DETROIT -- In an effort to conserve the arm of their young pitcher, the Rangers will take advantage of an off-day to skip left-hander Martin Perez's next start.
Instead of coming on Wednesday, Perez's next start will be Saturday against the Orioles in Arlington on eight days' rest.
The move is not a result of any concerns surrounding Perez's arm or his performance. Rather, the club wants to limit the 24-year-old's innings to ensure he remains healthy throughout the remainder of the season and beyond.
Perez has pitched relatively well over his seven Major League starts this year since returning from Tommy John surgery. He has allowed three earned runs or fewer in six outings, the latest of which was a five-inning performance during Thursday's 4-0 loss to the Tigers.
Perez has thrown 63 innings this year between the Rangers and six Minor League rehab appearances.
"There comes a point where you have to look at the number of innings, and this seems to be a good spot with the off-day that we can do that," Texas manager Jeff Banister said Saturday.
After Monday's off-day, Derek Holland will take the mound in the series-opener against the Blue Jays. Colby Lewis will start Wednesday, Yovani Gallardo on Thursday and Cole Hamels on Friday vs. Baltimore.
Banister said the Rangers had been looking at ways to bump Perez's start since Holland returned to the rotation last Wednesday.
"We had looked at this when we decided to insert Derek into the rotation," Banister said. "We had already mapped that whole scenario out."
Alejandro Zúñiga is an associate reporter for MLB.com. Follow him on Twitter @ByAZuniga. This story was not subject to the approval of Major League Baseball or its clubs.